How to part exchange your car
Part exchanging your old car is the easiest way of upgrading to another one. Our guide explains everything you need to know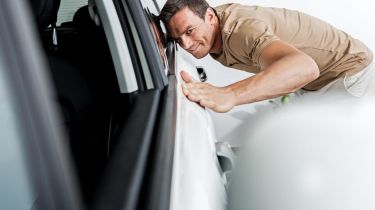 In the excitement of getting a new car, it's easy to forget about what you'll do with your old one. Unless it is going to be scrapped or passed down the family, you'll need to sell it.
By far the easiest way is to part exchange. Essentially, this means swapping your car for another, more expensive vehicle. You pay the difference by taking out finance or transferring the money.
Best way to sell a car
It means you just hand the keys over to the dealer who is selling you the new car and drive away. It's convenient and easy, the trader will complete all of the paperwork and means you won't spend any time without a car.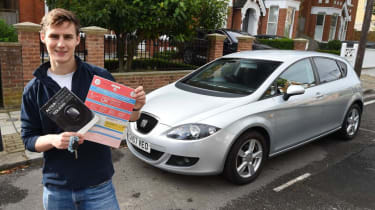 But you will pay for this convenience, as part exchanging is rarely the way of getting the most money for your old car. It's worth doing some research to get an idea of the value of your old car, and to check the terms of any finance agreements you may have outstanding on it.
If you own your car outright or are at the end of a Hire Purchase (HP) finance scheme, the full part-exchange price goes towards your next car. If you are coming to the end of a Personal Contract Purchase (PCP) finance agreement, part exchanging could cover the deposit on your next car.
There's also another part-exchange option available from several manufacturers on selected models, called scrappage. If you have an older car or van which is coming towards the end of its life, some dealers will give you a slightly inflated price for them in order to get you into a new car. In some cases this could be up to £8,000.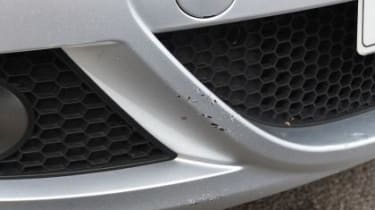 If your car isn't ready for the scrapheap just yet, how can you make sure you get the best deal?
First of all, it's worth understanding what the dealer will do with your part exchange. If it is relatively new, has been well looked after and serviced properly, they might decide to keep it for stock and sell it from their own forecourt.
There are still costs involved in this, such as adding a warranty and preparing the car for sale, so expect to be offered the 'trade' price as a value. This is found by looking at special guides used by traders, and is based on industry data. The car's mileage, service history, specification and even colour will all have an impact on the amount that it's worth.
If the dealer isn't interested in selling your car themselves, they will either contact their network of traders and ask for bids or send it straight to an auction. The costs of either will be factored into what they offer you.
The dealer will also take into account any refurbishment costs and deduct them from the price offered. Large scratches, dents and torn upholstery will all have an impact and it may be worth getting these fixed before you take the car to be valued, although don't be too concerned if the car is older or not worth more than a couple of thousand pounds. You might also benefit from investing £20 or so in a decent car wash on the way to the dealership to make the car look its best.
To get an idea of if the price is fair, check adverts for similar cars online or use an online valuation tool, such as the one on BuyaCar.
Bear in mind that some online services will require you to take your car for an inspection if you accept their offer, and they will knock off money for every defect. So be as honest and accurate as you can in the initial description and be prepared for the haggling.
Part exchanging a car on PCP finance
If you are one of the millions of buyers who has financed a car using a Personal Contract Purchase (PCP) scheme, the trade in process can be much easier, as the dealer will be keen for you to 'trade up' to a newer car every few years. But that doesn't mean you should do it automatically without questioning the figures.
A PCP gives you the choice of either returning your car at the end of the agreement with nothing more to pay or buying it for a one-off fee (known as a balloon payment). The third option is to part-exchange the vehicle and get a different car – either with the original dealer or a different brand.
Most cars coming to the end of a PCP term will be worth more than the balloon payment, which will give you a sum of money to use to buy your new car. A company taking the car in part-exchange can settle the finance by paying the balloon payment to the bank and then using the difference to help finance another car.
It's also possible to part exchange your car if you're in the middle of a finance agreement and you owe more than the car is worth. You can either pay a lump sum to settle the deal - known as the settlement fee - or the dealer can transfer the settlement fee to a new negative equity finance agreement, so you pay off your old car and your new one at the same time. This is likely to be pricey though, so it's important to ensure that this is the right option for you, and that the new repayments are affordable, as there are other ways of ending your finance agreement early.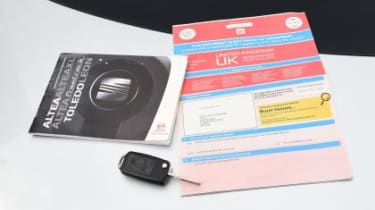 Cost to change
Whatever price you're offered for your part-exchange, what really matters is the cost to you of changing your car. The dealer may try to tempt you into a deal by giving you an inflated price for your part exchange but not discounting the new car at all. A cash buyer with no part exchange may get far more money off.
If a new car costs £10,000 and you're offered £3,000 for your current car, then the cost to change is £7,000 - the difference between the value of your part-exchange and your new car.
Another seller may only offer you £2,500 for your car. That may seem like a bad deal, but if they'll sell you the car that you want for £9,000, then you're going to end up paying less because the cost to change is only £6,500.
Ask the dealer to make the cost to change clear and take into account any other parts of the deal that might add to the price or discount.
Should I sell privately or part exchange?
In general, you can get more money for your car by selling it yourself rather than part exchanging it. This could be a worthwhile option if you have the spare time and are happy to deal with enquiries and visits from buyers. Some sales will be easy and smooth, but don't underestimate the amount of time and stress involved. Also, make sure you are confident with checking over the paperwork.
It might also be worthwhile asking friends and family to see if anyone is looking for a car. You can often come to a deal which saves both parties money, Make sure you point out any faults and make it clear where the responsibility lies if a problem develops – it can be very awkward if a dispute involves people you know well.
Alternatively, ask for a best price from various car dealers. This is especially worthwhile if you think your car may appeal to a specialist, such as an off-roader or performance car dealer, as they pay for a model they really want.
Generally, part exchanging is going to be the easiest option, but you will pay for the convenience. Decide how much value you are prepared to sacrifice to save on time and hassle, and go into negotiations having done your research.
Are you buying a used car or a new car? Read our in-depth guides for everything you need to know about buying used and new and nearly new cars.
Electric MG 4 to arrive in September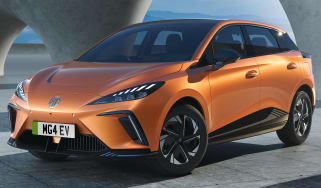 Electric MG 4 to arrive in September
Engine management light: top 5 causes of amber engine warning light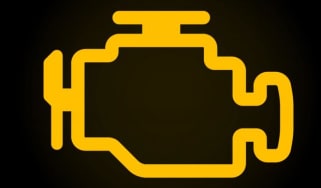 Engine management light: top 5 causes of amber engine warning light
Best new car deals 2022: this week's top car offers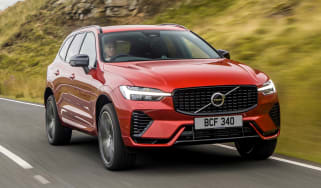 Best new car deals 2022: this week's top car offers