What is a car's head gasket?
We describe the function of a head gasket and how to detect if it has blown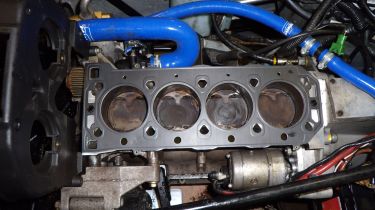 Though cars are a major part of our everyday lives, the inner workings of an engine may as well be the result of magic as far as most are concerned. As their name suggests, combustion engines work by compressing a mixture of air and fuel to create miniature explosions. This process, while tried and refined over the last century, can still be relatively dangerous, and an engine must be designed to keep each volatile substance used for combustion separated.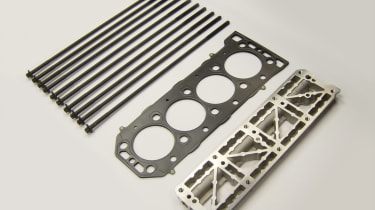 A head gasket sits on top of the engine block, sandwiched between it and the cylinder head. Its main function is to maintain the necessary pressure for combustion and to prevent oil from spilling out of the bores and mixing with coolant fluid, which would cause the engine to overheat. It does this by creating an airtight seal which will keep the gases and fluids inside the engine and thus, working smoothly.
What are the signs of a blown head gasket?
Continual exposure to excessive heat may cause a head gasket to warp and eventually blow. While this may sound like a very small part of the engine to go wrong, its effects can easily be detected behind the wheel. Signs of a blown head gasket include:
High engine temperature: usually indicated by a warning light on the dashboard, high engine temperatures can be caused by engine coolant leaking due to the broken gasket seal
A loss of power: the reduction in pressure within the engine block will make the engine less responsive
White exhaust smoke: leaking engine coolant could find its way into the engine, igniting and creating thick, white smoke
White, milky oil: use a dipstick to check your car's oil. If it comes out coated in a white milky solution, almost like mayonnaise, engine coolant may have leaked into and contaminated the oil pan
If you detect one of these issues, we advise taking your car to the nearest service centre as soon as possible. An overheating engine can be dangerous, plus the leaking fluids can cause costly damage to the rest of your car's powertrain. If left untreated, a blown head gasket can result in terminal engine damage.
How much does a blown head gasket cost to fix?
Unfortunately, a blown head gasket will not be good news for your wallet. While the head gasket itself is a relatively inexpensive part, the repair process involves the disassembly of your car's engine. This is a complex and lengthy job, plus it can also uncover other gremlins and parts that need repairing or replacing.
Repairing a head gasket typically starts from around £500, though this can be significantly more depending on the complexity and extent of the damage caused. A good, reputable repair centre should be able to easily source a suitable replacement part and, if no other damage is caused, get you back on the road in a couple of days.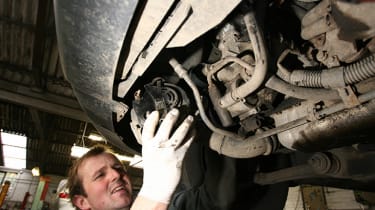 For drivers needing a quick fix, there is also the option of applying gasket sealer. This is a sticky, viscous liquid that can be poured into your car's radiator. With the engine running, the sealant will flow into your car's engine, ultimately filling the holes created by the damaged head gasket. A bottle of gasket sealer typically costs around £50.
Partnership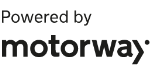 Need to sell your car?
Find your best offer from over 5,000+ dealers. It's that easy.
While its low cost may seem appealing, we recommend steering clear of gasket sealer and taking your car to get repaired properly. Sealer is only a temporary solution to the problem and failure to address the damage fully could lead to further, more significant issues down the line.
Car technology made simple