What does TSI stand for?
The 'TSI' petrol engine powers a variety of VW Group cars and we're here to explain what TSI stands for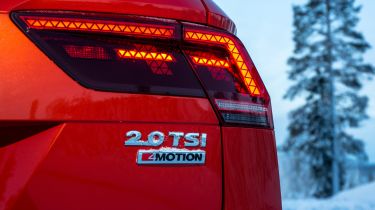 Manufacturers regularly use initialisms to identify the engines they put in their cars. This applies to petrol and diesel engines; you may have seen 'TDI', 'FSI' 'TFSI', and 'TSI' in brochures and on websites, to give just three examples.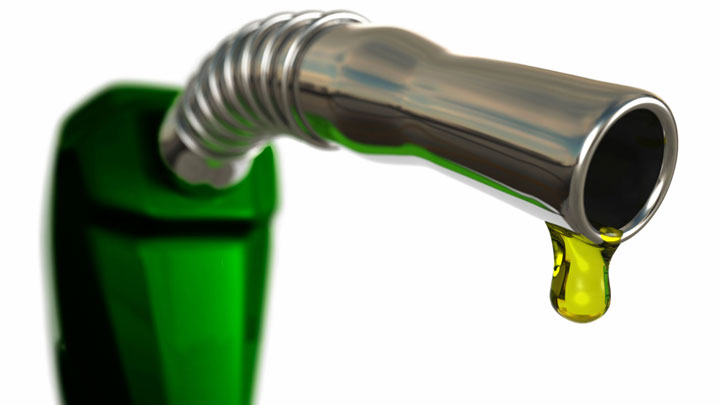 Should I choose petrol or diesel?
The TSI engine is used in several petrol models produced by Volkswagen, SEAT and Skoda. But what does TSI stand for and how does it work? Read on for our full in-depth guide.
What is a TSI engine?
TSI is short for 'Turbocharged Stratified Injection' and essentially indicates that the engine is turbocharged. It refers to a series of three, four, and six-cylinder turbocharged petrol engines used in a variety of VW Group cars, including models such as the Skoda Octavia, SEAT Tarraco, Volkswagen Golf and the latest Volkswagen Touareg SUV.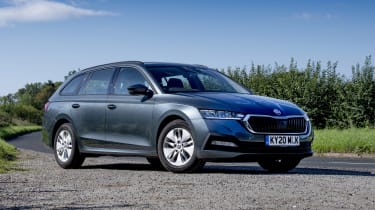 The TSI engine range is a direct evolution of the older TFSI (Turbo Fuel Stratified Injection) engines. Both are turbocharged but the newer TSI engines feature reliability improvements, including a switch to a timing chain from a cam belt. 
They're also lighter, have a better fuel injection system and benefit from cooling improvements. These changes mean they produce more power and more torque lower in the rev range but return lower fuel consumption and CO2 emissions figures. 
Several variations of the TSI engine are available in VW Group models, with a range of power outputs. In 2020, mild-hybrid electrical assistance was introduced on several TSI engines equipped with automatic gearboxes. 
What types of TSI engines are available?
The smallest TSI engine is the three-cylinder 1.0-litre engine featured in models like the Volkswagen T-Cross, Skoda Fabia and SEAT Arona. Despite its size, more powerful versions of this engine are also used in larger family cars like the Golf, Octavia and Leon.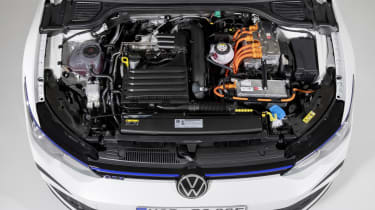 Larger four-cylinder 1.5- and 2.0-litre versions are also available, powering the Volkswagen Golf, Skoda Superb, Volkswagen Tiguan, and even range-topping performance models like the Skoda Octavia vRS and VW Golf GTI. 
The largest capacity TSI engine is a 3.0-litre V6. It's also the rarest and is only available in the latest Volkswagen Touareg SUV. 
The most recently introduced TSI engine features in the VW Group's plug-in hybrid range, and combines a four-cylinder 1.4-litre engine with an electric motor and a battery. This powertrain as a whole offers between 25-35 miles of pure-electric range, and is available in the 'GTE' badged versions of the Passat and Golf, as well as the Octavia and Superb 'iV' models. 
Which is better, TSI or TDI?
The TDI engine is a diesel engine that's made by the Volkswagen Group. TDI stands for 'Turbocharged Direct Injection.' It's engineered in a similar way to the TSI engine, using a turbocharger to increase power, which allows the size of the engine to be reduced to make it more fuel efficient. Direct injection results in more efficient fuel combustion, allows for improved pulling power and reduces exhaust emissions.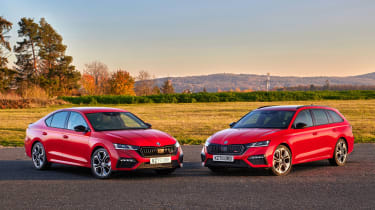 While most modern TSI engines are capable of excellent fuel economy of 45mpg or more, they generally fall short of TDI engines, some of which manage over 65mpg. However, diesel cars are generally more expensive to buy in the first place and have their own drawbacks and compromises compared with petrol alternatives. Which engine suits you best will largely depend on your annual mileage and what you need your car for, so you may still be better off with a TSI petrol engine. 
Read our full guide to VW's TDI diesel engine here. 
New electric MG4 hatch to start at £25,995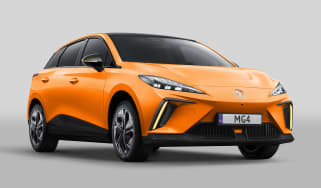 New electric MG4 hatch to start at £25,995
Kia EV4 SUV to take on the Volvo XC40 Recharge
Kia EV4 SUV to take on the Volvo XC40 Recharge
Best new car deals 2022: this week's top car offers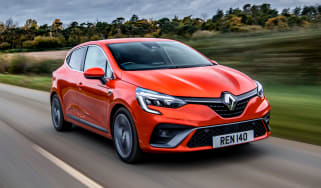 Best new car deals 2022: this week's top car offers