Skoda Octavia vRS Estate review
"The Skoda Octavia vRS Estate offers great performance, technology, space and choice"
Pros
Good to drive
Huge boot
Hi-tech interior
Cons
PHEV is compromised
More expensive than before
Slower than rivals
Verdict - Is the Skoda Octavia vRS Estate a good car?
The Skoda Octavia vRS Estate is a brilliant all-rounder that will appeal to people who want something fast and fun to drive but also practical enough for family life as well as regular long journeys and trips to the dump. It's similar in size and concept to models such as the Ford Focus ST Estate and the Cupra Leon ST, and all of these models are fantastic for ticking all your car-buying boxes at once.
Skoda Octavia vRS Estate models, specs and alternatives
Somewhat unusually, especially for a sporty car, there are both petrol (TSI) and diesel (TDI) versions to choose from. There's the option of a six-speed manual on the petrol version, though a seven-speed DSG automatic gearbox is also available and comes standard on the diesel car. There's even a four-wheel drive version of the diesel vRS.
Previously, there was a Skoda Octavia vRS iV Estate, which offered a plug-in hybrid set-up with a rechargeable battery and a petrol engine. It's not currently available due to parts shortages, but it's possible this version will return to the line-up at some point. It would be a good option for those who can charge at home and make use of the short electric-only range for commuting.
For now, only the 242bhp 2.0-litre petrol and 197bhp 2.0-litre diesel engines are available, but they're both great options. They take 6.7 and 7.5 seconds respectively to go from 0-62mph (in automatic form). It's easy to forgive the diesel for being a little slower off the mark (although the 4x4 model takes just 7.1 seconds), because it can manage up to 55.9mpg according to official figures (the petrol does 40.3mpg).
The vRS model looks sportier than normal versions of the Octavia thanks to more aggressive bodywork, larger wheels and more prominent exhausts at the back. Inside there are some neat touches such as a flat-bottomed steering wheel, red stitching, more heavily bolstered seats and some suede trim. Nothing gets in the way of the Octavia Estate's incredible practicality, though, and comfort is still very good – just like every other version.
The vRS isn't the most exciting hot estate car out there; the Focus ST Estate is more fun to drive and there are more expensive offerings like the Volkswagen Golf R Estate that are quicker. However, the Skoda offers a brilliant blend of practicality, fun and best of all, it's pretty good value as well.
MPG, running costs & CO2
The Octavia vRS is available with petrol or diesel power – the latter is perfect for those doing long distances
A plug-in hybrid Skoda Octavia vRS iV was previously available, although it's currently missing from the line-up due to parts shortages. It was a great option for company car driver or people with a relatively short commute, and will continue to be so, if or when it reappears in the range.
Up to 37 miles of silent electric running can be achieved, and the tiny 27-29g/km CO2 figure will appeal to any company-car drivers eyeing up a vRS. Skoda's claimed economy figure of up to 235mpg shows what might be achievable, but again this depends on the journeys you do and how often you top the battery up. The iV model is also several thousand pounds more expensive to buy over the conventional petrol and diesel models.
Partnership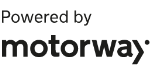 Need to sell your car?
Find your best offer from over 5,000+ dealers. It's that easy.
The vRS iV is fitted with a 13kWh battery, which is charged via a Type 2 connection port. A full charge takes three and a half hours when using a 3.6kW wallbox home charger. Owners can also use a three-pin domestic plug socket, which takes around five hours.
When running in hybrid mode on longer journeys, the car does a good job of stretching its battery life but you can expect it to be largely depleted after a few hundred miles. Equally, when running in pure-electric mode, if driven carefully, you can expect to have some charge remaining after around 25 miles.
With its turbocharged 2.0-litre petrol engine, the vRS manages significantly worse figures, returning up to 40.3mpg and emitting 159g/km of CO2. Specifying the seven-speed DSG automatic has a nominal effect on fuel economy. The 2.0-litre diesel model returns 55.9mpg and produces 133g/km of CO2 with front-wheel-drive or 50.4mpg and 147g/km of CO2 if you specify four-wheel-drive. Both diesels come with a DSG automatic transmission. High CO2 emissions put petrol and diesel versions in higher Benefit-in-Kind tax brackets for business users, than the iV plug-in hybrid.
VED (car tax) costs the standard rate each year for the diesel and petrol, and cars costing more than £40,000 after options will incur the additional annual surcharge until they're six years old. The plug-in hybrid version will cost the discounted VED rate. Skoda offers a pretty standard three-year/60,000-mile warranty, and you can buy service plans upfront or spread the cost out monthly.
Engines, drive & performance
Not the fastest, but the Skoda Octavia vRS estate offers decent performance
The Octavia vRS iV Estate that was available previously (and we expect should return to the range soon) produces 242bhp and offers up a 7.2-second 0-62mph time. You might notice that's a couple of seconds off some hot hatchbacks and estates, and the feeling of speed is blunted by the heavy battery. The last-generation vRS – along with current petrol vRS – definitely feels that bit faster, even with the iV's big torque reserve and a fake engine note pumped into the cabin.
Weight distribution is further towards the rear with the battery underneath the boot floor, but there's little to be gained from that as it feels like you reach the end of the car's grip sooner. We suspect this isn't helped by the tall ride height required by the battery (petrol and diesel models get lower suspension). That's not to say you should immediately write off the plug-in hybrid; it's the best choice if you want the sporty styling and will spend most of your time around town, which is where the vRS iV excels; the instant power of the electric motor and whisper-quiet running make it relaxing and refined. The transition from electric to petrol power is almost seamless, and you can choose how to use the powertrain - saving battery charge for later in the trip, for example.
Selecting Sport mode in the vRS iV highlights that the automatic gearbox can be rather sluggish; it feels like it holds the car back when you want to drive it more quickly. Using the steering-wheel mounted paddles to change gear yourself and force the car to hold on to gears for longer makes it very easy to spin the front wheels, thanks to the extra torque from the electric motor.
Gearbox aside, the Octavia vRS iV estate remains composed throughout faster corners thanks to stiffer suspension. The steering also provides a sharp and positive feel, giving you the confidence to accurately direct the car into corners.
The suspension may be stiff but it's sophisticated enough that the vRS iV makes a very comfortable motorway cruiser, with only the roar from the standard 19-inch alloy wheels noticeable inside at high speeds. The only inherent drawback of using a PHEV for longer journeys is the economy drop once the battery for the electric motor is depleted.
The petrol engine has already impressed us in the Volkswagen Golf GTI. It has 242bhp, like the iV, but a quicker 0-62mph time of 6.7 seconds - and in the GTI it's been tuned to feel more keen to rev to the limiter. For now, the fastest family estate in this price range is the Ford Focus ST, with its power advantage and 5.8-second 0-62mph time. Start the petrol powered vRS and the lack of drama is a bit disappointing - there's little to distinguish it from a regular 1.5-litre TSI, emitting a distant drone as you pick up speed. 
On twisty roads there's a reasonable amount of punch out of corners, but the DSG automatic gearbox is keen to shift up relatively quickly, making the vRS feel swift and mature rather than blazingly fast. The steering is direct and a limited-slip differential helps the front tyres find grip in corners, but bumpy roads and sudden direction changes can unsettle the chassis and the Ford Focus ST Estate and Golf GTI are both more exciting to drive.
A six-speed manual or a seven-speed automatic gearbox are offered on the Octavia vRS. The 197bhp diesel only comes with the latter, but you can add all-wheel drive. The manual diesel gets from 0-62mph in 7.5 seconds, thanks to it having 15bhp more than the last car. It feels muscular but there's little point venturing beyond 3,500rpm because this engine does its best work at lower revs.
Despite costing the same amount as the petrol version, the diesel isn't as exciting. This is largely because it has an electronic limited slip differential (rather than the mechanical item fitted in the TSI), and is heavier, making it less agile. We'd only choose it if you'll be doing plenty of miles on the motorway.
Interior & comfort
All the good bits of the standard Octavia with extra sportiness
Inside, the new Octavia vRS looks more futuristic than the car it replaces, thanks to a sleek two-spoke steering wheel and a large floating touchscreen. You do have to access the climate control through the screen but Skoda has provided a place to rest your wrist on the full-width trim piece intersecting the dashboard. The vRS-specific touches include a flat-bottomed wheel, red ambient lighting and sports seats, and it looks a little more restrained than the Ford Focus ST estate.
The vRS will come with a Virtual Cockpit digital instrument display, Matrix LED headlights, sat nav and multi-zone climate control. There's also a diamond stitching pattern for the seats with integrated headrests. Options include adjustable suspension, a panoramic sunroof, a head-up display, an electrically powered tailgate, heated seats, a rear parking camera, wireless smartphone charging, and plenty of neat extra gadgets to increase practicality and comfort on the inside, such as boot net partitions and the 'sleep pack' which adds headrests that fold and contort to support passengers heads when they nod off.
Practicality & boot space
Space and pace; the Skoda Octavia vRS estate offers a vast boot and lots of passenger room
Skoda didn't need to make the Octavia's boot any bigger - it was already class-leading - but the new car is even more cavernous. The boot capacity isn't affected in the petrol and diesel vRS models, so you get 640 litres to fill. That's the same as the Mercedes E-Class estate, which is class-leading itself and a bigger car than the Octavia.
The Octavia vRS iV plug-in hybrid doesn't have so much to boast about, as the positioning of the batteries means you lose some of that huge boot. It shrinks by 150 litres; 490 litres doesn't sound so impressive but it's still roughly the same as you get in the BMW 3 Series Touring. It does, however feature clever underfloor storage for the charging cables and means the vRS iV estate gets a completely flat load area.
At least there's room for your passengers to stretch out, regardless of the engine you pick. Unlike most estates this size, the Octavia allows three adults to sit side-by-side across the back row. There are an array of storage areas, plus Skoda's Simply Clever touches like a parking ticket holder and an integrated ice scraper.
Reliability & safety
Strong safety and good reliability reputation should give peace of mind
It's almost hard to believe that Skodas were mocked just a couple of decades ago; now  they're customer favourites and tend to score highly in our Driver Power owner satisfaction survey, although in the most recent 2022 edition ratings have dropped.
Skoda came 20th out of 29 manufacturers in our 2022 Driver Power survey, which is a fall from previous years of consistently high scores. The Octavia itself came in 66th out of the top 75 cars rated. Owners were unimpressed with the Octavia's driving feel, ride, handling, and gearbox smoothness, but it scored well for boot space and low running costs. A middling 21% of Skoda owners as a whole reported a fault with their cars within the first year, so while reliability might not be terrible, it's not exceptional either. 
A five-star score from crash-test body Euro NCAP means the car is very safe. It scored 92% for adult protection and 88% and 79% in the child protection and safety assist categories respectively. Standard safety equipment is good, as you get collision avoidance, lane-departure assist and oncoming traffic warning.