New Skoda service plan launched
Fixed priced service and MOT plan introduced for older Skoda models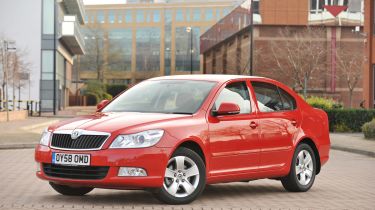 Anyone with a three to eight-year-old Skoda can now purchase a comprehensive fixed price service plan to help keep their car in good condition.
The service plan is available to any eligible Skoda owner for a one-off payment of £349 – covering the cost of two MOTs, one major service and one minor service. If you purchased the two MOTs and two services separately, the total cost would eventually spiral to £456, so the service plan represents a great saving of £107.
Customers looking to buy a used Skoda can add the service plan for just £175, if they decide to purchase an approved used Skoda on the company's monthly finance scheme.
All work done as part of the service plan uses highly trained Skoda technicians and mechanics, and includes filter replacements, antifreeze top up, software updates, full vehicle road tests and inspections of all lights, tyres and bodywork. They will only use approved Skoda parts, which have a two-year warranty as standard, if anything does need replacing.
Mike Embleton, Skoda UK's service & parts programmes manager, said: "This is the first time that we have introduced a specific fixed plan for this age bracket so that drivers of older Skoda vehicles can take advantage of our highly competitive servicing prices.
"It also means that our customers have peace of mind that many of the regular bills are already paid for and that fully trained Skoda personnel using only genuine parts conduct any work.
"When the time comes for customers to sell the vehicle, a Skoda-stamped service book coupled with a solid record from the franchise network will make it an even more attractive proposition to potential buyers."
For more reviews of cars in the current Skoda line-up, visit Carbuyer's dedicated Skoda reviews page.