Top 3 used quick estates for £15,000
"Dear Carbuyer, I want a performance estate to cover long journeys with enough room for my cello. What are my options for £15,000?"
Many manufacturers provide estate versions of their hatchback and saloon models to help customers in need of extra space. With new models hitting the market this year there's more choice than ever, and a £15,000 budget offers a few options for fast cross-country cello transportation.
Estate cars can provide a good balance between practicality and performance without resorting to the high ride heights of SUVs. They can be perfect for families with pets that struggle to jump into the boot, those that enjoy cycling and need room in their cars for bikes, or even parents who need to ferry their children's belongings to and from university.
While estate cars are usually a little heavier than the hatchback or saloon models on which they're based, they invariably share the same platform and parts, meaning performance rarely suffers significantly. The result is a car that offers similar amounts of space to an SUV but is better to drive and often more economical.
There are plenty of performance estates on the market, including Audi's new 529bhp RS6 Avant and the BMW 5 Series Touring. Both German manufacturers also offer smaller estates in the form of the A4 Avant and 3 Series Touring. Some estate cars even offer four-wheel drive; the Mercedes E-Class Estate is available with Mercedes' 4MATIC system.
Our buyer is looking for a fast estate that will be doing lots of motorway miles between concerts, so we've decided to look at estates that will be comfortable as well as quick.Here's our pick for the top three estate cars under £15,000 that can still provide similar performance to their non-estate counterparts.
Top 3 used quick estates for £15,000
The practical choice: Skoda Octavia vRS
For: excellent practicality, build quality, good valueAgainst: not the most engaging to drive, plain styling
The Octavia vRS Estate isn't that lairy for a sporty estate, nor is it the most characterful car on the market. However, it's the most practical of the three cars here and offers plenty of pace, while remaining composed.
Solid build quality and exceptional value only add to its appeal. With all the seats folded, the boot has 1,740 litres of space, while its low lip and wide opening make loading items easy. It also manages to balance sportiness with comfort, making it a good choice for long-distance journeys.
Equipment levels are good; every model is fitted with sports seats, touchscreen infotainment, air-con and a sports steering wheel. The dashboard has a no-nonsense layout and the Skoda's interior is well built using a range of decent-quality materials.
Skoda has sacrificed driver involvement in the interest of practicality. The vRS isn't boring to drive, but its chassis lacks the suppleness and agility of the Focus ST's. However, the Octavia redeems itself with comfort; its ride is hard but never unforgiving, while wind and road noise are well suppressed.
The driver's choice: Ford Focus ST
For: sharp handling, powerful engine, good looksAgainst: smaller boot than Skoda, can't be used to tow
Many estates are designed more for practicality than driver involvement, but Ford took a slightly different view when creating the Focus ST Estate. Like the hatchback model on which it's based, this wagon has sharp and well weighted steering, plenty of grip and excellent body control.
Partnership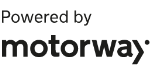 Need to sell your car?
Find your best offer from over 5,000+ dealers. It's that easy.
The trade-off is a bumpy low-speed ride, but on the motorway the ST settles down. Its 2.0-litre diesel engine is also efficient, as well as powerful, returning economy figures of 67.3mpg (NEDC) when driven sensibly.
Cabin fit and finish are good, but some lower plastics feel cheap. There's plenty of hot hatch styling – Recaro seats, metal pedals, "ST" badges and a trio of extra dials on top of the dash – while revised post-2015 cars have an eight-inch touchscreen.
The turbocharged 2.0-litre diesel engine produces 181bhp, providing a 0-60mph time of 7.1 seconds. In-gear acceleration is good, too, with a healthy 400Nm of torque happily working with Ford's snappy six-speed manual gearbox, and offering enough poke to make good progress on the motorway.
The stylish choice: MINI Clubman
For: funky styling, unique interior, useful storageAgainst: smallest boot here, pricey for what you get
The Clubman Cooper SD is an unconventional choice for those who want to purchase a five-door load-lugging estate. Even though the second-generation model grew quite significantly in size over its predecessor, it's still considerably smaller than both the Focus ST and the Octavia vRS, which means it's less practical. Its maximum boot capacity is only 1,250 litres and while those van-like rear doors make loading up easy, they do restrict visibility somewhat when on the move.
What the Clubman lacks in substance it makes up for in style. There are retro-themed design touches throughout, such as the toggle switches on the dashboard. The car also has one of the most user-friendly infotainment systems on the market.
The Clubman keeps pace with the Skoda and the Ford, thanks to a 0-60mph time of 7.2 seconds. Unlike the previous Clubman, it also manages to remain its composure over rougher roads, feeling more comfortable than the standard MINI hatchback, especially with the optional adaptive dampers fitted.