Volkswagen Touareg SUV review
"The Volkswagen Touareg has a superb interior and lots of convenience and safety-boosting technology, but it's not a thrilling drivers' car"
Pros
Relaxing to drive
Class-leading interior
Cutting-edge technology
Cons
No seven-seat option
Limited engine choice
Feels rather numb to drive
​​Sitting at the top of VW's burgeoning range of SUVs is its flagship, the Touareg. Although the car has been around since 2002, it is now in its third generation and now has a look that brings it into line with the rest of the VW range, albeit with a more upmarket look than some of the brand's numerous other SUVs.
The Touareg has since been joined by the midsized Tiguan, seven-seat Tiguan Allspace and entry-level Volkswagen T-Roc and T-Cross crossovers, plus electric ones. To give the Touareg room to breathe, it's been made more premium, with powerful engines, slick technology and high-quality materials.
That seems like a brave move, particularly as it puts the Touareg in direct competition with such desirable machines as the Range Rover Sport, Mercedes GLE and BMW X5, as well as the Volvo XC90. Both the Audi Q5 and Q7 are arguably its rivals too – especially as the latter shares its mechanical underpinnings with the Touareg.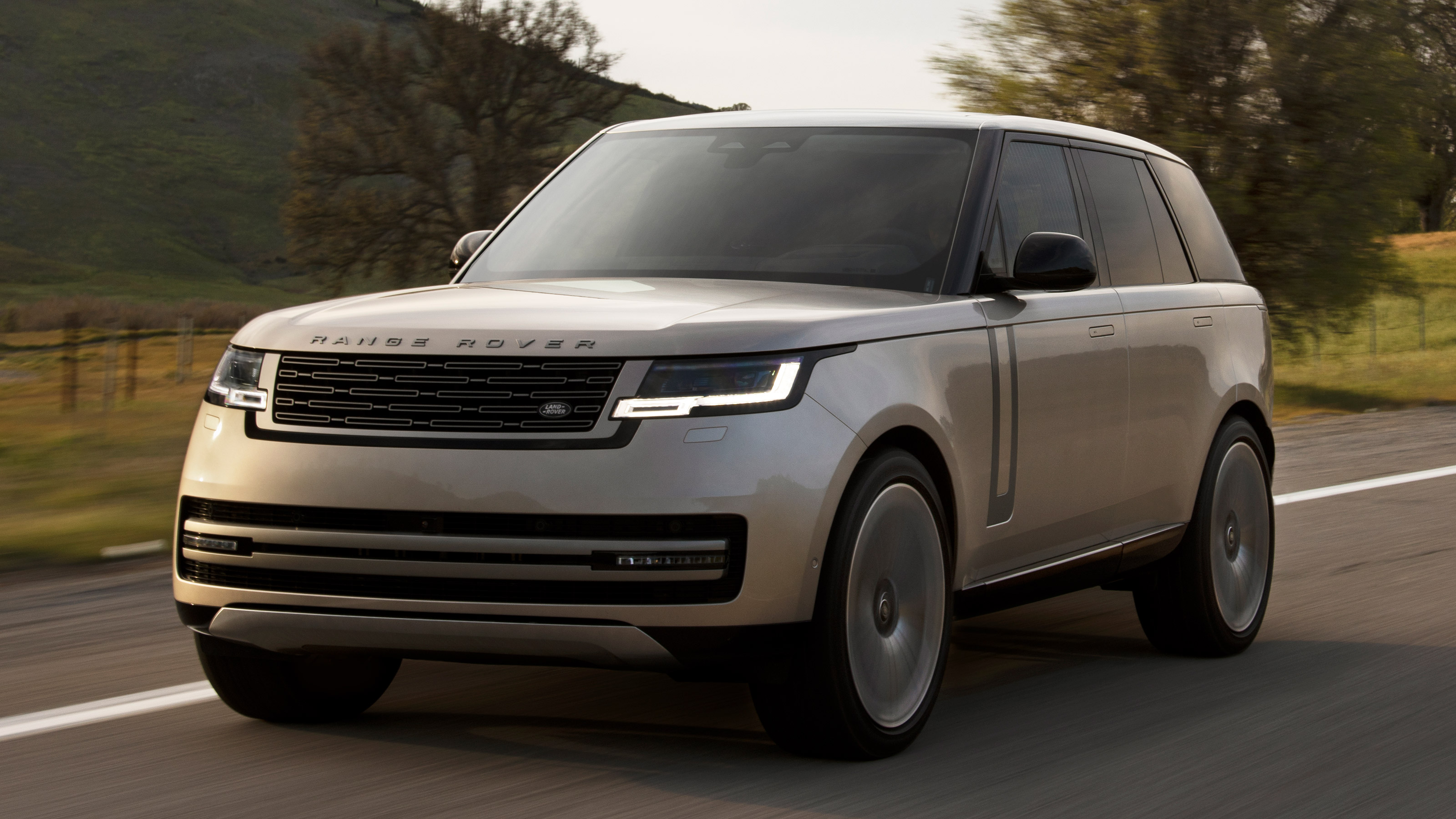 Top 10 best luxury SUVs 2022
As a result of the redesign, the Touareg is wider, longer and slightly lower than before, giving it a more athletic look. As with other flagship models from the Volkswagen Group, it also features a prominent grille and lashings of chrome to make it look both distinctive and expensive.
Those bigger dimensions also mean there's plenty of space inside for adults to stretch out, although there's no seven-seat option here, with the focus on luxury instead of maximum practicality. That's out of kilter with most of its rivals and may be a drawback for some, although the good news is that there's a massive 810-litre boot and a heavy-duty 3.5 tonne towing capacity nonetheless. Clever tech like Trailer Assist makes reversing a caravan or horsebox an easier job too.
More reviews
In-depth reviews
Despite its load-carrying credentials, enthusiastic drivers will be pleased to know the Touareg shares its basic underpinnings with the Porsche Cayenne, Bentley Bentayga and Lamborghini Urus, with some of the magic of those three sprinkled on the more affordable VW. Clever active suspension counters body lean for improved composure compared to the previous models, while the engine and automatic gearbox are well suited to the type of cruising most SUV drivers will want to do – even if the big wheels mean the ride can feel quite firm at times.
There's now a range-topping Volkswagen Touareg R too. It's the first R-badged VW to feature electrification; it's actually a plug-in hybrid. Fittingly, the R is still the most powerful version, with 456bhp at your disposal and a 0-62mph time of just 5.1 seconds. It feels very heavy thanks to the hybrid components, while the suspension is unchanged over standard models. Perhaps more importantly,you can get the same engine in a Porsche Cayenne for slightly less money. As a result, the 'R' treatment doesn't really work on something this size, and the Touareg R is likely to remain a rare sight on UK roads.
Most Touaregs will be bought with diesel engines, although the new petrol engine makes an appealing choice for anyone with a lower annual mileage. Less expensive plug-in hybrid versions would be welcome. All petrol, diesel and hybrid models use 3.0-litre V6 engines; the diesels are smooth and quiet, available with either 228 or 282bhp and send power through an eight-speed auto gearbox and 4Motion four-wheel drive system. The petrol produces an impressive 337bhp - enough to get the big Volkswagen to 60mph from a standstill in 5.9 seconds. That would have beaten many supercars 20 years ago, although fuel consumption is pretty supercar-like as well.
The interior really steals the show, thanks to VW's fantastic 'Innovision Cockpit', featured for the first time in the new Touareg. It sees the dashboard heavily angled towards the driver, with a 12-inch digital instrument cluster appearing to flow into a 15-inch central infotainment panel. This is meant to be customised by each user like a smartphone, with drag-and-drop tiles of information and various car settings assigned to your 'driver profile'. Not only does it look great, it's intuitive and responsive to use. It's standard from R-Line Tech upwards, or available optionally for nearly £4,000 on other trim levels. The whole interior feels beautifully built, placing the Touareg ahead of many rivals.
If you want a comfortable and luxurious SUV the Touareg's excellent interior will certainly be up to scratch. However, some may find it difficult to resist the allure of brands with a bit more established prestige in this part of the market. VW finished in 17th place in our 2021 Driver Power owner satisfaction survey, although few premium cars like the Touareg featured.