What is Volkswagen 4MOTION? Should you choose it?
Volkswagen's 4MOTION models all have four-wheel drive, but there are pros and cons – read more here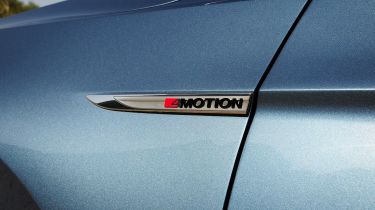 If you're wondering what 4MOTION means, or where you've heard of it before, the chances are that you've seen it on the back of a Volkswagen car. It's the name of the brand's four-wheel-drive system, and it's available on the Volkswagen T-Roc, Tiguan, Tiguan Allspace, Touareg, Arteon and Golf Estate Alltrack, among others. While it's standard on some cars, it costs extra on others – it's a case-by-case add-on.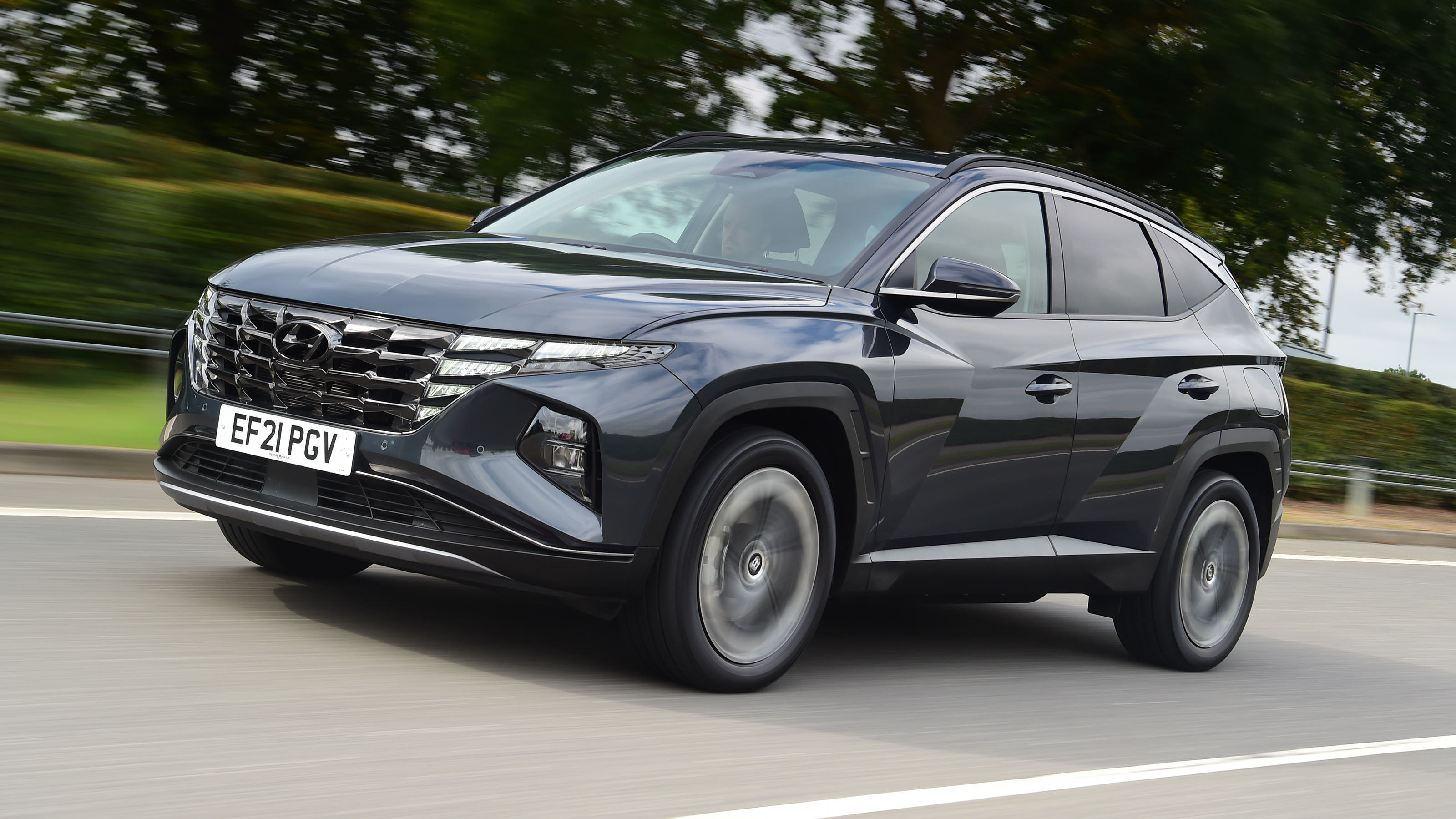 Top 10 best 4x4s and SUVs 2022
Read on to find out more about 4MOTION, to find out how it works, whether it's worth considering on your next car and where choosing it makes sense.
What is VW 4MOTION?
VW's all-wheel-drive cars use the term 4MOTION, just as 4x4 versions of Audis use the quattro name and four-wheel-drive BMWs are called xDrive. As with many modern four-wheel-drive systems, 4MOTION uses sensors and computers to detect wheel slippage and loss of traction, and will send power to the correct wheels to compensate and improve grip dynamically.
The sensors work in tandem with other safety systems such as (anti-lock braking system) and ESP (electronic stability package). Four-wheel-drive 4MOTION models send power from the engine to a differential in the centre, which then distributes it out to the wheels.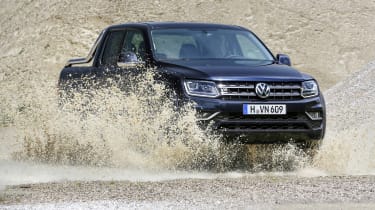 There are different types in different cars. There's a Haldex system that uses a clutch to move the power where it's needed, and this works well in sporty models such as the Golf R to send power to the rear wheels when accelerating. It's biased toward front-wheel drive in normal driving, though. For off-roading, the Volkswagen Touareg instead uses a Torsen mechanical differential, which is more suited to improving traction off-road, although the most adept model is the Volkswagen Amarok truck, which has a more old-fashioned type of locking differential.
Benefits and drawbacks of Volkswagen 4MOTION
4MOTION can provide a number of benefits, most notably extra grip in poor conditions. Even if you're not planning arduous off-road trips, 4MOTION can come in handy; many customers like it for the extra security and peace of mind it gives in bad weather. In the case of performance cars such as the Volkswagen Golf R, 4MOTION means you can corner at higher speeds.
Volkswagen 4MOTION models do have some downsides. For a start, they tend to be more expensive to buy than their two-wheel-drive stablemates. All-wheel-drive cars usually can't match the fuel economy of two-wheel-drive models, either, but it's worth mentioning that they are more efficient than the permanent four-wheel-drive systems that you tend to get in the most rugged off-roaders. Parts, servicing and consumables may be costlier on 4MOTION models, too. However, 4MOTION cars tend to be highly sought after, so they may be worth more than two-wheel-drive cars when it's time to resell.
4MOTION vs quattro
Audi's all-wheel-drive models use a system called quattro, and it's very similar to Volkswagen's 4MOTION system. Again, there are several different variations, with some models sporting a multi-plate clutch and others getting a self-locking centre differential. Audi also offers 'quattro on-demand' on the Q5 and A5 Allroad, which switches between all-wheel drive and front-wheel drive to save fuel. There's also a slightly different system on the Audi R8 mid-engined supercar. Read more about Audi's quattro system here.
Should you buy a VW with 4MOTION?
We'd recommend choosing 4MOTION in some circumstances, but it's not ideal for everyone. It's useful if you live somewhere that regularly experiences bad weather and slippery roads. It also tends to improve a car's towing capacity, so it's a good choice if you regularly tow a caravan or a large trailer. If these points don't apply to you, we'd suggest going with front-wheel drive instead, as the car will be cheaper to both buy and run.
Read our Volkswagen reviews here.