What does BMW stand for?
Discover the meaning of 'BMW' and why the manufacturer's badge is blue and white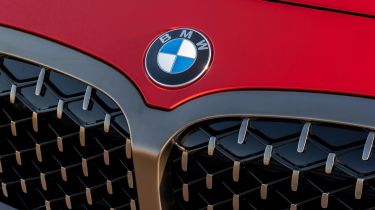 The BMW nameplate has long been synonymous with an array of performance, executive and luxury models throughout its history. But what does BMW stand for? Here, our in-depth guide runs through the brand's history, and what the BMW name means.
Like a number of car manufacturers, the BMW name is an acronym that stands for Bayerische Motoren Werke which, when translated into English, means 'Bavarian Motor Works'.
The BMW brand was founded in the German state of Bavaria and has its origins in a company called Rapp-Motorenwerke, which was an aircraft engine manufacturer founded in 1913. Rapp supplied engines to the German air force during the First World War, at a time when cars were not yet commonplace.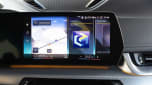 BMW iDrive explained: what is it and how does it work?
In 1923, production of BMW motorcycles began, with the company switching to car production in 1928. This switch followed BMW's acquisition of the Automobilwerk Eisenach car company, after which it began building a licensed copy of the British Austin 7 called the BMW 3/15.
During the Second World War, BMW once again became a major aircraft engine builder, and after the war ended, enforced manufacturing restrictions meant BMW's production was limited to basic items, such as household appliances, for several years.
BMW's first car after the war was the 501, a luxury saloon capable of seating up to six people, powered by a six-cylinder engine. For many, it marks the beginning of BMW's modern road car story, but the 501 was expensive at a time when there were few wealthy people to buy one, so sales were small.
The manufacturer teetered on the brink of bankruptcy and, in 1959, BMW was close to being taken over by Daimler-Benz, a decision that would have radically changed the path of motoring history. Instead, Herbert and Harald Quandt made a large investment into BMW, buoyed with enthusiasm that the rear-engined BMW 700 model would be a success.
For many, the introduction of the BMW 'Neue Klasse' (New Class) in 1962 was the beginning of the manufacturer's path to becoming a renowned saloon-car manufacturer. With independent front and rear suspension, along with front disc brakes, it had impressive handling and was the first BMW with the 'Hofmeister kink' – a rear window pillar design that's become a mainstay of nearly all modern BMW's ever since. This was followed by the era which introduced the famous BMW 'ultimate driving machine' slogan. The phrase was introduced in the Seventies as part of an advertising campaign, and has been synonymous with the BMW name ever since.
The BMW badge explained
You may have heard that the blue and white quadrants in the middle of the BMW 'Roudel' badge represent a spinning propeller or perhaps aircraft engines. It's a reasonable thought given BMW's early history, but the real reason is a little different. The blue and white are taken from Bavaria's official state colours; use of a state's coat of arms was banned in commercial products, so BMW inverted the pattern.
BMW hasn't exactly been quick to dispel the propeller myth either, using aircraft propellers in some of its earliest advertising.
Famous BMW nicknames
Beemer
Partnership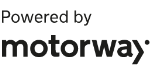 Need to sell your car?
Find your best offer from over 5,000+ dealers. It's that easy.
The nickname 'Beemer' (sometimes spelt 'Beamer') was born in the UK in the 1960s, coined by BMW motorbike and motorcycle racing fans. It's believed that 'Beemer' gained popularity because it's easier and faster to say than 'BMW' in English, as it only has two syllables instead of three.
Bimmer
When the popularity of BMWs took off in the US during the 1970s, fans initially used 'beemer' as well. However, a newsletter for a BMW car club in Boston was titled 'Bimmer' and a BMW enthusiast magazine with the same title also hit the shelves, promoting a new nickname and boosting its usage.
Bao-ma
Chinese BMW owners may refer to their car as a 'bao-ma', which translates to 'precious horse'. Horses are considered sacred in Chinese culture, signifying a competitive advantage over rivals.
Want to know more about the best BMW's on sale today? Read our reviews of the BMW X5 xDrive45e and 330e hybrids here.