BMW iDrive explained: what is it and how does it work?
The BMW iDrive 8 system is the most advanced yet. Here's a rundown of what the latest iDrive upgrade offers and how it's been improved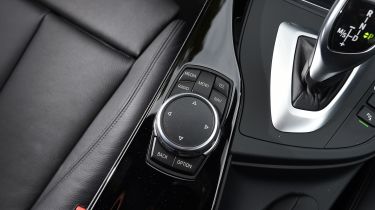 New cars are becoming increasingly complex and as you'd expect, premium brands like BMW are leading the way with advanced control systems to help drivers make the most of all the technology. iDrive is BMW's name for the control system it fits to its cars and iDrive 8 is the latest version of it. In this guide we'll explore the features of iDrive, how to use it, common problems and how it compares to the infotainment systems employed by rivals.
What is iDrive?
In a luxury car such as an expensive BMW, drivers need iDrive to access an incredibly diverse range of menus including climate control settings and telephone contacts, settings for sport, comfort or eco driving modes, emails, text messages, and seat settings, all while requesting navigation directions to the nearest restaurant via voice command and scrolling through their favourite playlist.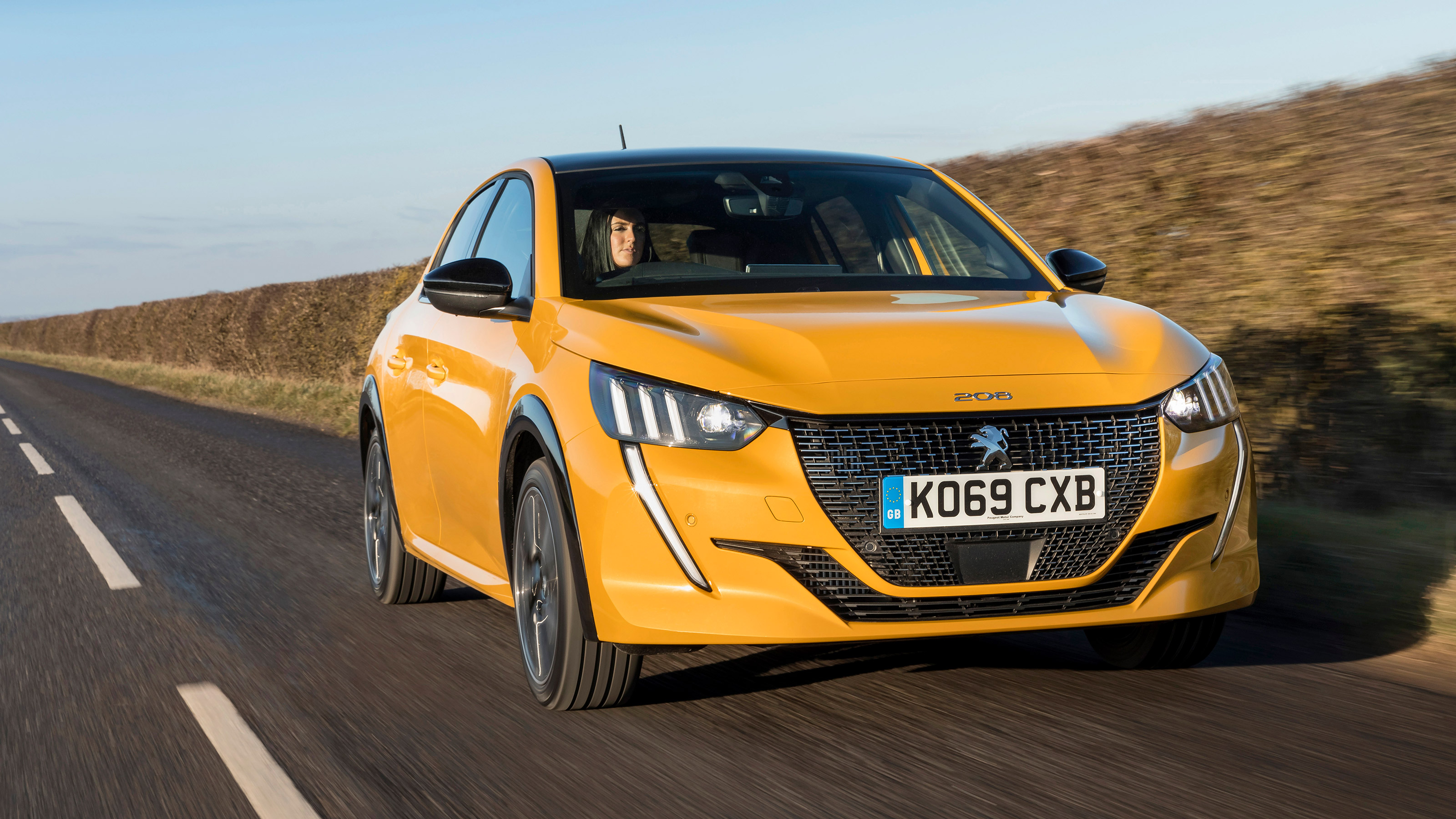 Best car interiors
If we were all still limited to analogue switches and dials on the dashboard, there simply wouldn't be room for all the controls necessary to configure the array of onboard systems in a modern luxury car. Instead, you need to run everything through a central display screen using menus that are selectable in turn - or often simultaneously - for all the different onboard technologies.
It all sounds like a recipe for disaster, which is why it's vital that the interface between the driver and a modern digitally connected car has to be as simple and intuitive to use as possible. Frustration, stress and distraction are the enemies of relaxed and safe driving, and that's why from the very first version of BMW's iDrive launched in 2001, the focus has been on user-friendliness.
Not only was BMW iDrive one of the first infotainment systems on the market but it has become something of a benchmark system for controlling functions within a car. Early versions consisted of a rotary dial between the seats that controlled menus on a central touchscreen but later iterations of iDrive have integrated touchscreen technology and can be activated by voice command, gesture recognition and steering wheel controls.
New iDrive 8 features
The latest version of iDrive, revealed in the new BMW iX electric SUV, uses a new eighth-generation operating system, hence it's known as iDrive 8. Over time, iDrive displays have got bigger and the simple text-based menus of the original systems have been replaced by tiled menus and carefully considered on-screen graphics that all help to create a safe and enjoyable interface.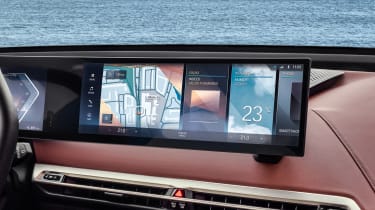 In the latest iDrive system, one of the most notable hardware features is a central display curved towards the driver. The big 14.9-inch main central touchscreen runs into the 12.3-inch digital dashboard display, creating an impressive sense of the power of the tech at your fingertips. The iDrive 8 system will also be fitted to the new electric BMW i4 saloon that's due out imminently.
With all-new selectable graphics, cloud connectivity for updates, and features like an updated onboard assistant you can name yourself, you really need to explore the system in detail to get the most out of it. This is particularly important if you want to make use of the much wider personalisation of graphics, menus and layout options that the latest iDrive system allows.
Behind the scenes, iDrive 8 offers an increased capacity for over-the-air updates, including an ability to update a car's autonomous driving features.
Can iDrive be updated?
Updating iDrive is possible for minor software upgrades, which can be carried out by dealers, but moving from one generation of iDrive to a more advanced version often requires a new unit in the dash or other hardware upgrades. For instance if you want to upgrade an older BMW to Apple CarPlay you may need to add a WiFi antenna. You may find independent suppliers willing to carry out iDrive upgrades like this but BMW dealers don't generally offer the service.
It's worth noting the difference between iDrive and smartphone mirroring apps, such as Apple CarPlay and Android Auto. Whereas these pieces of software can be installed on an existing infotainment system to allow you to access a version of your phone's home screen via the infotainment screen, iDrive itself is a bigger, more general system that controls more of the car's functions than just phone connectivity.
BMW introduced the technology as far back as 2001, in the 7 Series limousine. Navigating through the functions, settings and sub-menus was made possible with a rotary control wheel positioned next to the gear lever. It works in a similar way to systems used by Audi, Mercedes and Mazda.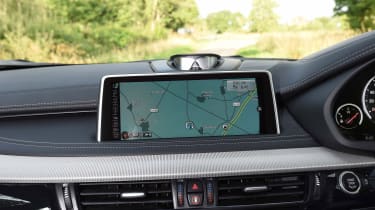 Customers weren't too keen on the technology when it first came out, as it was distracting and unintuitive to use - you had to take your eyes off the road to change any settings, and it was perilously easy to get lost in a sub-menu. Since then, BMW has tweaked and honed its iDrive system many times to make it easier to use. The latest system has handy shortcut buttons dotted around the wheel, and some models such as the new 3 Series, 5 Series and X7 SUV allow voice and even gesture control to add extra ways to control the infotainment system.
Newer models are now fitted with touchscreens, so you can prod the screen if you prefer, but the BMW iDrive system should cause no problems once you know how to use it. Nowadays, a rotary control is often less distracting than a touchscreen - especially when brands have migrated the climate controls onto the screen - and using the controller means you don't end up with fingerprints all over the display.
How does BMW iDrive work?
The main part of the BMW iDrive system is a control wheel, which can turn clockwise and anticlockwise like a volume dial. It can also be pushed forwards, backwards and to each side as if it were a joystick, and the centre acts as a button that can be pressed to confirm a choice or select an option. As mentioned above, later versions have adopted touchscreen technology, gesture control and voice commands, so there are multiple ways to operate a newer iDrive system in addition to the rotary control.
Alongside the wheel are several shortcut buttons, which can take you straight to the dedicated menus for navigation, media, your phonebook and the car's settings. There's another shortcut to go back to the home screen. There are still a lot of sub-menus to get confused with, so at least the buttons allow you to go back when you need to.
Functions:
Scrolling: to scroll through a list of options, you can turn the wheel clockwise or anticlockwise. Scrolling clockwise will take you further down the list, with anticlockwise going up the list.
Navigation: if your BMW has sat nav, you can turn the wheel to zoom in and out on the map. On some models you can push the controller left or right to look at what's around you, while you can also change the layout from 2D to 3D. On cars with the largest infotainment screen, iDrive can be set up in a split-screen layout, giving you more information or showing you a detailed glimpse of the junction ahead.
360-degree cameras: some models allow you to pick 360-degree vision (made up of several cameras) from the options list and, if selected, you can use the iDrive wheel to switch between individual cameras, change the view and zoom in and out.
BMW iDrive problems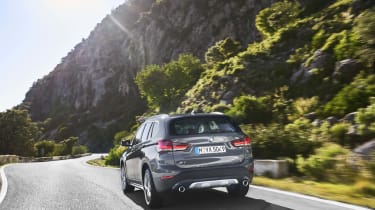 Throughout BMW's many iDrive updates, the company has made the software increasingly reliable. Newer models use a setup that should spell the end of blank screens, sat nav glitches and disks not being read properly. As we've mentioned, earlier iterations of iDrive can be a pain to use, but most of the gripes have now been ironed out.
Should your iDrive system pick up a fault in the first couple of years of ownership, the warranty should cover any fixes or replacements. When the car goes in for a service, you can expect the technicians to perform any necessary software updates. If your car's out of warranty when the fault appears, an independent BMW specialist may be a better (and less expensive) option than a main dealer.
Read our reviews of the latest BMW models here or, if you're considering an Audi, why not brush up on their Virtual Cockpit infotainment screen?