BMW iDrive explained: what is it and how does it work?
All new BMWs come with the iDrive infotainment system - here's everything you need to know about it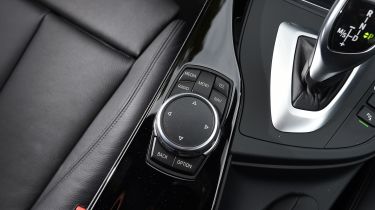 New cars are more complex and more smartphone-compatible than ever before, so it's necessary to have a system to control all these functions and settings. A dashboard-mounted infotainment screen is the answer for most manufacturers; these screens allow you to access media, navigation, car settings, phonebook information and much more besides. BMW iDrive was one of the first infotainment systems on the market and has become one of the standouts for controlling functions within a car.
It's worth noting the difference between iDrive and smartphone mirroring apps, such as Apple CarPlay and Android Auto. Whereas these pieces of software can be installed on an existing infotainment system to allow you to access a version of your phone's home screen via the infotainment screen, iDrive itself is a bigger, more general system that controls more of the car's functions than just phone connectivity.
BMW introduced the technology as far back as 2001, in the 7 Series limousine. Navigating through the functions, settings and sub-menus was made possible with a rotary control wheel positioned next to the gear lever. It works in a similar way to systems used by Audi, Mercedes and Mazda.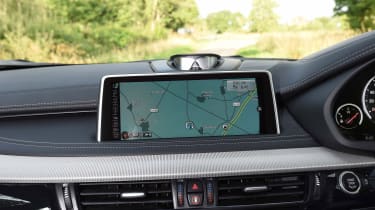 Customers weren't too keen on the technology when it first came out, as it was distracting and unintuitive to use - you had to take your eyes off the road to change any settings, and it was perilously easy to get lost in a sub-menu. Since then, BMW has tweaked and honed its iDrive system many times to make it easier to use. The latest system has handy shortcut buttons dotted around the wheel, and some models such as the new 3 Series, 5 Series and X7 SUV allow voice and even gesture control to add extra ways to control the infotainment system.
A few models are now being made available with touchscreens, so you can prod the screen if you prefer, but the BMW iDrive system should cause no problems once you know how to use it. Nowadays, it's probably less distracting than a touchscreen - especially as some car brands have migrated the climate controls onto the screen - and using the controller means you don't end up with fingerprints all over the display.
How does BMW iDrive work?
The main part of the BMW iDrive system is a control wheel, which can turn clockwise and anticlockwise like a volume dial. It can also be pushed forwards, backwards and to each side as if it were a joystick, and the centre acts as a button that can be pressed to confirm a choice or select an option.
Alongside the wheel are several shortcut buttons, which can take you straight to the dedicated menus for navigation, media, your phonebook and the car's settings. There's another shortcut to go back to the home screen. There are still a lot of sub-menus to get confused with, so at least the buttons allow you to go back when you need to.
Functions:
Scrolling: to scroll through a list of options, you can turn the wheel clockwise or anticlockwise. Scrolling clockwise will take you further down the list, with anticlockwise going up the list.
Navigation: if your BMW has sat nav, you can turn the wheel to zoom in and out on the map. On some models you can push the controller left or right to look at what's around you, while you can also change the layout from 2D to 3D. On cars with the largest infotainment screen, iDrive can be set up in a split-screen layout, giving you more information or showing you a detailed glimpse of the junction ahead.
360-degree cameras: some models allow you to pick 360-degree vision (made up of several cameras) from the options list and, if selected, you can use the iDrive wheel to switch between individual cameras, change the view and zoom in and out.
BMW iDrive problems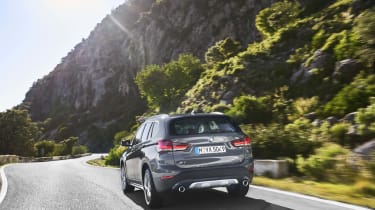 Throughout BMW's many iDrive updates, the company has made the software increasingly reliable. Newer models use a setup that should spell the end of blank screens, sat nav glitches and disks not being read properly. As we've mentioned, earlier iterations of iDrive can be a pain to use, but most of the gripes have now been ironed out.
Should your iDrive system pick up a fault in the first couple of years of ownership, the warranty should cover any fixes or replacements. When the car goes in for a service, you can expect the technicians to perform any necessary software updates. If your car's out of warranty when the fault appears, an independent BMW specialist may be a better (and less expensive) option than a main dealer.
Read our reviews of the latest BMW models here or, if you're considering an Audi, why not brush up on their Virtual Cockpit infotainment screen?
Best new car deals 2021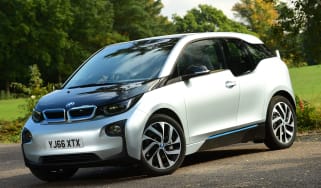 Best 4x4s and SUVs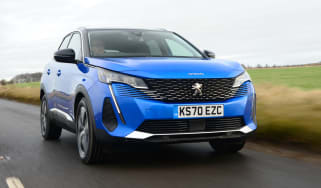 2021 scrappage schemes: the complete guide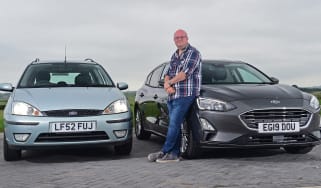 2021 scrappage schemes: the complete guide