Top 10 best four-door sports cars 2022
For exciting performance and space for your family or friends, our list of best four-door sports cars gives you plenty of enticing options.
Buying a car with space for the family needn't mean you have to sacrifice exciting performance and rewarding handling. The current breed of super-saloons are very powerful and are stuffed with tech to make them as fast and as good to drive as possible. That technology also makes the cars easy to drive quickly.
At Carbuyer, we appreciate that the extra practicality of these cars makes them easier to recommend over traditional sports cars. You can use them for everything, whether you want to carve up a racetrack or take the garden rubbish to the tip. All of these cars also have plenty of room for adults in the rear seats and all come with ISOFIX child-seat mounting points too.
A four-door body style tends to be a little more subtle than a two-door coupe, which also appeals to some people who don't necessarily need the extra practicality.
You might expect this list to be full of fire-breathing monsters with enormous power outputs - and there are plenty of those to choose from - but some of the cars might surprise you. Several of the cars on our list of best four-door sports cars are available with diesel engines and we've also included electric saloons with the performance to shame a supercar.
Our list also includes several five-door models that have a saloon shape. The difference between hatchback and saloon is simply whether the tailgate includes the rear windscreen or not, and sleek five-door models tend to be more versatile as the boot opening is much wider.
If you're interested in other practical and fast cars, check out our guides to the best fast estates and best hot hatchbacks, or carry on reading to explore our best four-door sports cars:
You might have expected a more powerful and more expensive car to top our list but the Skoda Octavia vRS has such a broad range of abilities that it's impossible to ignore. It uses a 242bhp 2.0-litre turbocharged petrol engine for a 0-62mph time of 6.7 seconds, and even this engine returns almost 40mpg. For cheaper running costs, you'll want to look at the 181bhp diesel version, which manages 50mpg yet still hits 62mph from a standstill in under eight seconds.
The Skoda Octavia hatchback has a much bigger boot than the Volkswagen Golf it's based on, and you might question whether you need the estate seeing as the hatch's boot is so big. The interior is smart and well-equipped, too, and it helps that the Octavia vRS is one of the cheapest cars on our list.
If someone asked us what the ultimate sports saloon is, the BMW M5 would be our answer. It may weigh nearly two tonnes but a twin-turbocharged 4.4-litre V8 engine with 592bhp means 0-62mph is dispatched in just 3.4 seconds (3.3 seconds in the 616bhp Competition version). All-wheel drive is standard, but it's designed to be rear-biased and the system can send all its power to just the rear wheels if you want it to.
Partnership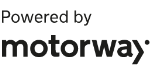 Need to sell your car?
Find your best offer from over 5,000+ dealers. It's that easy.
Flick the M5 into Comfort mode and it becomes just as refined as the regular BMW 5 Series. It'll cover continents with ease, all while surrounding its occupants in luxury. Our only misgiving is that you'll need to spend around £100,000 to drive one; three times more than the most expensive Skoda Octavia vRS.
Not long ago, this list would have exclusively featured models with big, thirsty petrol engines. The Porsche Taycan changes that, showing that electric cars can still be revered by car enthusiasts. Porsche, known primarily for its petrol-powered sports cars, has managed to make the Taycan as good to drive as you'd expect from the badge, despite the electric powertrain and the car's heavy weight.
The Taycan is rival-in-chief to the Tesla Model S and offers similarly rapid performance. Top-spec Turbo S models produce 750bhp and scorch from 0-62mph in under three seconds, while even the basic Taycan is fast enough to beat a hot hatchback off the line. Our pick would be the driver-focused GTS version, which slots in the middle of the range. The Taycan is no more expensive than the Porsche Panamera but feels more futuristic.
The Audi e-tron GT shares many of its parts with the Taycan and even looks quite similar - albeit with a more aggressive front end. You'll notice that it sits above other fast Audi saloons in our list and that's down to both its straight-line speed and cornering agility. The fastest is Audi's first electric RS model, which can hit 0-62mph in just 3.3 seconds. There's an optional sound package that makes the e-tron GT sound more like a traditional Audi RS model.
Like the Taycan, it offers 800-volt rapid charging, enabling a top-up from five to 80% charge in just 23 minutes, provided you can find a charger powerful enough. On a full charge, you can officially achieve nearly 300 miles. Inside, it feels like any other posh Audi, which is no bad thing.
A new BMW M3 is always likely to make it onto this list, unless BMW does something drastic to mess it up. We'll leave you to make up your own mind on the styling but the driving experience is spot on. Power is up to 503bhp in the Competition version (the only version available in the UK), and there's a choice of rear or all-wheel drive for the first time. Pick the latter and the M3 is half a second quicker from 0-62mph than the old model, taking just 3.5 seconds.
While a four-wheel-drive M3 won't appeal to every enthusiast, we think it's the one to pick. It makes the mountain of power more accessible and more usable in less-than-perfect weather conditions. One small issue is that the new M3 is much more expensive than its predecessor; a car with all the options can cost more than £100,000.
The first Porsche Panamera wasn't a pretty car but this latest one is much more of a looker. It's more of a four-door 911 than ever before, and all models in the Panamera range hit 0-62mph in 5.5 seconds or less. You won't find a diesel engine in a new Panamera but there are a couple of hybrid models that are capable of around 30 miles of electric running. The most powerful of these, the Turbo S E-Hybrid, gets from 0-62mph in just 3.4 seconds on the way to a top speed of 193mph.
Despite its longer and larger bodywork, it still feels like a finely honed sports car and is much better to drive than the Porsche Macan and Porsche Cayenne SUVs. The hatchback boot makes it practical and all models are well-equipped, but check the specs list - some items you'd think would be included are expensive optional extras.
There are few angrier-looking saloons than the Mercedes-AMG CLA 45 S, and it has the performance to match. Sharing its underpinnings with the Mercedes-AMG A45 S, the CLA 45 S has a turbocharged 2.0-litre engine producing an astonishing 415bhp - 0-62mph takes just four seconds. If you compare it to some of the cars on this list, the CLA 45 S suddenly looks good value - and we think it makes more financial sense than the A45 S hatchback.
Also shared with the A-Class is its luxurious interior, which feels more premium than some cars double the price with Mercedes' two-screen layout. The standard four-wheel drive helps generate huge grip in all conditions, unless you hit the 'drift mode' button to enable dramatic smokey powerslides.
Audi's fast S models have always been powered by petrol engines, until now. The latest models use a powerful diesel engine, which may seem surprising, but it suits the S4's character well. The S4 is much more discreet than the aggressive RS4 and still very fast, but it'll also manage around 40mpg when you're not at full throttle.
There isn't too much steering feel and the automatic gearbox isn't the quickest to change gear, but it's more responsive than you'd expect and feels really quick. Audi interiors are some of the best in the business, and the S4 certainly won't disappoint in this respect.
The Mercedes-AMG E63 S is the BMW M5's closest rival, and pretty much matches it in performance terms. The 604bhp 'S' model is now the only model on sale, and it takes just 3.4 seconds to reach 62mph from a standstill. It has a limited top speed of 186mph.
The two cars are closely matched elsewhere, too - the Mercedes' interior is absolutely sublime and really lives up to the price. The price of just over £98,000 and the expensive running costs are really the only downsides to the E63 but you do at least get a sense of where all the money has gone.
Any version of the Alfa Romeo Giulia is attractive to look at but a couple of models add intoxicating performance to the mix. There's a 276bhp Veloce model or a range-topping 502bhp Quadrifoglio model, which manage 0-62mph in 5.2 seconds and 3.9 seconds respectively. The latter has a Ferrari-derived 2.9-litre twin-turbo V6 engine and it'll get the car all the way to 192mph.
We like the Giulia's stylish and eye-catching interior, although it's not quite as upmarket as a BMW or Audi and the infotainment system can't match the systems in its rivals.