BMW M3 saloon review
"The BMW M3 is still one of the very best sports saloons and now there's a Touring estate version too"
Pros
Very fast
Fantastic interior
Still as spacious as regular 3 Series
Cons
Running costs
Divisive looks
Some rivals are cheaper
Verdict - Is the BMW M3 a good car?
The BMW M3 is more adaptable than ever, but when its settings are turned up it still offers enthusiasts a more precise and satisfying driving experience than its rivals. The long-awaited arrival of an M3 Competition Touring estate version really pays off, because not only is it more usable, we think it looks more handsome than the saloon too.
BMW M3 range
The BMW M3 nameplate is an iconic one and has represented the pinnacle of the BMW 3 Series range for 35 years. This is the latest, sixth-generation model, and it offers more performance, more tech and more aggressive styling than ever before. It's sold alongside the BMW M4 coupe; this time around there's also a long-awaited BMW M3 Touring estate model too. Not only that, but for the first time in its history, you can also have a four-wheel drive M3 xDrive; this remains optional for the saloon for now, so fans of BMW's traditional rear-wheel drive formula shouldn't panic just yet.
Even standard BMW 3 Series models look athletic, so BMW has pulled out all the stops to make the M3 stand out. Park the two side-by-side and you'll notice much wider wheel arches and a carbon-fibre roof. There are also spoilers and side skirts, plus a large rear diffuser and four exhaust pipes. The front end is borrowed from the BMW 4 Series – it's different from the standard 3 Series – and includes full-height grilles, sharp lines and bonnet bulges. It's a polarising look, although a gloss-black treatment for the M3's kidney grilles means it actually stands out less here, especially against a dark colour.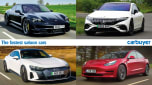 Top 10 fastest saloon cars 2023
The M3 renews its rivalry with the Alfa Romeo Giulia Quadrifoglio and Audi RS5 Sportback, and a new version of the Mercedes-AMG C63 is radically different thanks to an E-Performance electrified powertrain. There's also an estate version of the C63 E-Performance to rival the Audi RS4 and the M3 Touring, which we think is now the pick of the M3 range.
Other markets get the choice of two versions – a standard model and the BMW M3 Competition. Only the latter is available in the UK, as that's the version UK customers tend to buy; it's the same story with BMW's other M performance models. The Competition has more power than the standard model and is only available with an automatic gearbox.
While the last M3 maxed out at 444bhp, the new M3 Competition offers 503bhp, knocking a tenth of a second off the 0-62mph time. While the concept of four-wheel drive in an M3 may take some getting used to, we found the extra reassurance it offers on a damp road to be very welcome, and the setup has been tuned to still feel rear-wheel drive most of the time and comes as standard for the M3 Touring. Running costs, as you might expect, will be much more expensive than a standard 3 Series.
A BMW M3 CS is also on its way during 2023 – an even more hardcore saloon version with 542bhp and upgrades to its chassis, along with a new titanium sports exhaust. With more focus on track driving, it's likely to fall into the category of 'weekend warrior' for well-heeled buyers, costing over £115,000.
MPG, running costs & CO2
Expect frequent fill-ups with the BMW M3
Given the performance on offer, running costs are always going to be high, and the M3 is expensive to buy in the first place. In fact, it's around £15,000 more expensive than the last M3 was when it went on sale in 2014. According to its official figures, the BMW M3 manages 28.8mpg and 224g/km with rear-wheel drive, while the M3 xDrive isn't much worse, managing 28mpg and 229g/km. There's also no significant penalty for opting for the M3 Touring, which can return up to 27.7mpg with 230g/km of CO2. Some of its rivals manage more than 30mpg, but this is unlikely to be a major concern, since most owners won't often be using their M3s for long motorway journeys. Less than 20mpg is probably more realistic in the real world. Most notably, however, the Mercedes-AMG C 63 S E-Performance can return up to 40.9mpg thanks to its plug-in hybrid powertrain – the trade-off being a less characterful engine.
Because the M3 costs more than double the £40,000 threshold, you'll pay the extra VED (road tax) surcharge for VED (road tax) until the car is six years old. If you're going to have the M3 as a company car, you'll also pay the top rate in BiK tax due to its high CO2 emissions. Maintenance will probably also be more expensive than for a regular BMW 3 Series, and the cost of consumables, such as tyres and brakes, will be high. We'd also recommend getting insurance quotes before you buy one, because the M3 will be expensive to insure, sitting in the same insurance group as sports cars and even supercars. At least the three-year warranty is the same as the standard car's.  
Engines, drive & performance
The BMW M3 leaves very little to complain about here
The price of the M3 may have increased but so has the power. Other countries get a 473bhp 'entry-level' M3 but UK buyers only get to pick the M3 Competition, which packs 503bhp. It means the M3 cracks 0-62mph in less than four seconds. That's only one or two tenths quicker than the old model managed, so it might not feel drastically quicker in a straight line. That's unless you go for the four-wheel drive xDrive, which uses its traction advantage to launch from 0-62mph in 3.5 seconds. This is standard for the M3 Competition Touring estate, but its extra weight means it takes 0.1 seconds longer to hit the same benchmark.
Partnership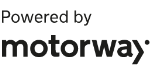 Need to sell your car?
Find your best offer from over 5,000+ dealers. It's that easy.
When the M3 CS arrives it will get an impressive 542bhp thanks to upgrades to the 3.0-litre turbocharged straight-six engine, but this only cuts its 0-62mph time to 3.4 seconds. It can go on to a limited top speed of 188mph.
Near-endless settings make it possible to set up the M3 exactly how you want it, and it also allows the car to be comfortable when cruising; the car remains a four-door saloon, despite the performance, and you might want to do some long journeys in it. The new M3 feels a bit more mature and sophisticated than the old one but it's still exciting.
With all the settings turned up the M3 is a different beast, capable of hot laps at a track day and embarrassing some outright sports cars. The balanced chassis lets you know exactly what is going on beneath you, and the steering is quick and accurate. It's a lot sharper than the old M3 and just a whisker off the Alfa Romeo Giulia Quadrifoglio for driver engagement.
There's more grip than you'd expect from a 503bhp rear-wheel-drive car too, perhaps because the car now weighs more than 1,800kg, helping to press the rear tyres into the tarmac. Not that you can detect its significant heft from behind the wheel, the M3 Competition instead feels nimble and agile as soon as you pull away. For the arrival of xDrive in the M3, BMW has revised the front suspension setup and steering, as well as fitting a clutch to distribute power between the front and rear axles with uniquely tuned software. In normal driving the M3 xDrive is mostly rear-wheel drive, only bringing the front wheels into play when slip is detected. When this happens, acceleration feels more predictable and less likely to kick out the tail unexpectedly.
There's also a drive mode that makes the M3 xDrive rear-wheel drive only, but this is only recommended for track use, where a skilled driver can power oversteer without the four-wheel drive system reacting. Far from ruining the M3, we actually think xDrive makes the car more accessible for the majority of drivers, and safer in the sort of wintry conditions common in places like the UK.
Despite its extra weight, the BMW M3 Competition Touring feels almost identical to the saloon to drive. That's despite numerous changes under the skin, with additional bracing to stiffen the open rear compartment and new suspension settings and rear dampers. While some drivers may baulk at the sheer number of settings available to adjust how the car drives, they make the M3 Touring usable over a wide range of scenarios, from a bumpy British B-road to a perfectly smooth racing circuit.
BMW needed to fit certain devices to make sure the M3 passed the latest emissions regulations, and they've muted some of the engine noise you used to hear. The exhaust sounds a bit muffled as a result, even with the sports exhaust activated, but we don't have any other gripes about the M3 driving experience.
Interior & comfort
The BMW M3's smart interior is bolstered by exclusive sporty touches
While the M3's performance is undeniable, this doesn't come without a cost. For some, the suspension will be too firm, but drivers with a few sports cars in the garage should find the M3 comfortable enough for daily driving duties. Here the Alfa Romeo Giulia Quadrifoglio has a real advantage, because its 'bumpy road' setting allows the adaptive dampers to smooth out rough British roads more effectively.
A high-quality interior comes as standard in the BMW 3 Series, including the brand's latest infotainment system. A facelift at the end of 2022 saw a significant reworking of the dashboard, which is now dominated by two high-res screens merged together into a single curved panel. These feature slick graphics and an intuitive user interface, even though the climate control has now been relegated to the touchscreen. The M3 stands out with a few red buttons, lots of M badges and racier sports seats - which you can spec in bright orange or blue if you wish. Carbon fibre-backed bucket seats are available as an eye-catching option.
Standard equipment includes a digital instrument cluster with M-specific graphics, adaptive suspension, parking assistance, heated front seats and upgraded LED headlights with high-beam assist. A carbon-fibre exterior styling pack is a £4,100 option, while an M Pro Pack adds carbon ceramic brakes with gold-painted calipers for around £8,000. If you get too carried away with the options, you can bring the cost of the M3 to £100,000; that's enough to buy a more powerful BMW M5 Competition.
Practicality & boot space
The M3 is based on the very practical BMW 3 Series
While you'd expect the BMW M4 to be a little less practical because it's a coupe, the same can't be said for the M3. This is the one you'd buy if you need to carry people in the rear seats on a regular basis. Adults will be happier in the back than in the M4 and having a rear set of doors makes it easier to get kids in and out.
The standard BMW 3 Series is very spacious, and it's the same story with the M3, although we expect rear legroom and visibility will be slightly affected by the bulkier sports seats. There are a few handy storage cubbies dotted around the cabin and a big 480-litre boot behind the back seats, even for the four-wheel drive xDrive version. Each rear seat can be folded individually, so the M3 can be even more practical if you need to use it for big items.
Those in need of a bigger boot or a hatchback will be keen to explore the M3 Touring estate. While its 500 litres of boot space might not sound like a big upgrade, it is much more practical in normal use. That's mostly down to the hatchback that provides a significantly larger opening, with a lower loading lip, that not only makes it easier to put bulky items in the boot but makes life a lot easier for dog-loving M3 owners too. Further to this – and just like the standard 3 Series Touring – the rear glass screen opens separately, allowing you to chuck bags and other items in without lifting the main tailgate. This is especially useful in tight car parks or when parked up against a wall. Fold the Touring's rear seats down and its 1,500 litres of space is a big plus too.
Reliability & safety
A five-star safety rating but owner satisfaction could certainly be better
BMW came 16th out of 29 manufacturers in our 2022 Driver Power survey, so it has been steadily improving since it came a disappointing 27th out of 30 brands in 2020. It's now ahead of rivals Audi (22nd) and Mercedes (23rd), and a middling 23% of BMW customers reported a fault within the first year of ownership; Lexus owners were happier, with just 14.8% experiencing issues in the first 12 months. The M3 is based on the popular BMW 3 Series, which came 32nd out of the top 75 models in the customer survey, with an average score for reliability and build quality. It performed best in the categories for its engines and gearboxes, along with its infotainment and connectivity.
The BMW M3 won't be tested by Euro NCAP because it shares parts and crash structures with the regular BMW 3 Series, so it's reassuring that the standard car already has a five-star safety rating. It scored 97% for adult protection, which is one of the best results in the history of the test. Standard safety equipment includes auto emergency braking, lane-keeping assist and adaptive cruise control with stop-and-go functionality.