Audi RS5 Sportback hatchback review
"The Audi RS5 Sportback is fast and spacious but enthusiasts will find it lacks character"
Pros
Spacious
Great interior
Excellent performance
Cons
Uninvolving
Expensive options
High running costs
The Audi RS5 Sportback is a fast five-door hatchback that's an alternative to more traditional super-saloons like the BMW M3, Mercedes-AMG C 63 and Alfa Romeo Giulia Quadrifoglio. It's identically priced to the RS5 Coupe but has two extra doors and more space between the axles for improved back seat comfort. The RS5 carries a similar price to the Giulia, too, and now is much less expensive than the BMW M3, albeit a little less exciting as well.
Under the RS5's bonnet sits a 2.9-litre turbocharged V6 petrol engine and despite an output of 444bhp, it's the least powerful car in this group. However, Audi's devastatingly effective quattro four-wheel drive system and a snappy eight-speed gearbox mean the RS5 will often be the quickest on a challenging road - especially if the road is wet. It's an incredible machine for covering miles quickly and efficiently but for purists, this is its downfall.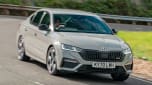 Top 10 best four-door sports cars 2022
Because of its sheer competence, the grip-and-go Audi lacks character next to the BMW M3, Giulia and C63. The RS5 Sportback simply rockets from one corner to the next, with numb steering and little sense of what the clever four-wheel drive is doing to keep the car on the road. It's satisfying on a cross-country road but not breathtakingly exciting, a bit like playing a video game in beginner mode.
In its most relaxed setting the dampers do a reasonable job of soaking up bumps, although it can crash and bounce a lot on an undulating road. Still, the RS5 does a better job than its rivals of covering huge distances and tackling everyday driving, making it very easy to live with. This is helped by a fantastic interior that's also very practical in Sportback guise. Extra doors, comfy rear seats and a large hatch can make the RS5 feel more family-friendly than a regular Audi A4, with more space to load awkward items. As part of a 2019 update, all cars feature Audi's Virtual Cockpit digital dial cluster and a 10.1-inch touchscreen infotainment system.
Other additions include standard-fit Matrix LED headlights across the RS5 Sportback range, with the top-spec Vorsprung models getting Audi's laser light system, which doubles the range of the high beam.
The RS5 Sportback can be specced in three different trim levels with each model getting styling tweaks and additional equipment. Base RS5 models feature 19-inch alloy wheels and silver bodywork accents, with the Carbon Black and Vorsprung models adding black or aluminium body accents and larger 20-inch alloy wheels.
MPG, running costs & CO2
Owners tell us the standard Audi A5 has high running costs, so the RS5 will be worse
You might associate the engine 'downsizing' trend with hatchbacks and family cars but it's also happening with performance models. The fast executive car class has seen big, brawny V8 engines mostly sidelined in favour of smaller, turbocharged units like Audi's 2.9-litre V6 petrol engine.
Audi claims this smaller engine is capable of up to 29.4mpg - an improvement over the outgoing model, but it's only realistic to expect an MPG figure in the low-to-mid twenties during real-world driving. CO2 emissions are 218g/km, which comfortably puts all RS5 Sportback models in the top Benefit-in-Kind (BiK) company-car tax band.
Partnership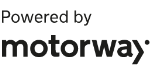 Need to sell your car?
Find your best offer from over 5,000+ dealers. It's that easy.
As all RS5 Sportback models cost over £40,000, road tax (VED) will set you back more than £500 in the first five renewal years. Insurance will be a significant cost too; the RS5 Sportback sits in some of the highest groups.
Engines, drive & performance
The Audi RS5 Sportback is hugely fast but not the most rewarding
Surprisingly for one of Audi's range-topping RS models, the Sportback loses out to the Alfa Romeo Giulia Quadrioglio in the power stakes, with its 444bhp down by 59bhp. It makes up for it with quattro four-wheel drive because not only is its 3.9 second 0-62mph time identical to that of the Alfa, but the RS5 also fires out of corners with incredible conviction regardless of the conditions.
Where the rear-wheel drive Alfa, BMW M3 and Mercedes-AMG C 63 need to be teased out of slower bends to avoid upsetting the rear wheels, the RS5 disappears down the next straight with no drama, covering ground at an astonishing rate with little fuss. While this is undeniably impressive, there isn't the same level of engagement, playfulness, adjustability or reward as in rivals. A clever four-wheel drive system, eight-speed automatic gearbox and numb steering make the RS5 Sportback almost effortless to drive fast, and more enthusiastic drivers may feel too uninvolved in the experience to really love the Audi. Where the Giulia, M3 and C63 feel involving at the limit, the RS5 Sportback always feels neutral and planted, with little ability to adjust the car's balance once you enter a corner.
Both the standard and Carbon Black versions of the RS5 Sportback are equipped with Audi's RS sport suspension setup. Audi's Dynamic Ride Control (DRC) system is standard fit on the Vorsprung model, further enhancing its handling.
Interior & comfort
The RS5 Sportback can dispatch serious miles with ease
All versions of the RS5 Sportback are able to cover big distances effortlessly, which you might not expect of a supposedly hardcore sports car. The interior is relatively hushed until you ask for rapid acceleration. We would like a more comfortable driving mode, though; even with adaptive suspension, our test car had a crashy ride and became quite bouncy in its least ferocious driving mode. If we're being really picky, we'd also like to be able to switch modes a little quicker.
The finish of the interior is impressive, with lovely materials, including standard RS sports seats trimmed in Nappa leather trim and a precise, modern looking cabin. A 2019 facelift added a new 10.1-inch infotainment touchscreen with voice control and Android Auto and Apple CarPlay connectivity. Audi's 12.3-inch Virtual Cockpit digital instrument is standard on all RS5 Sportback models, and impresses owing to its clarity and customization options.
You can also opt for a head-up display, which projects vital information onto the windscreen in your field of vision, which also includes unique RS graphics in the digital dial cluster. This information can include speed, navigation direction arrows and even lap times.
Practicality & boot space
The RS5 Sportback has spacious rear seats and a handy hatchback
Compared to the Audi RS5 Coupe, the Sportback version adds a set of doors and an extra 60mm of length between the front and rear wheels. This makes the rear seats easier to get into and much more spacious, with an additional 60mm of back seat legroom. Up front, things are mostly good, although the floor rising between the pedal box and the front seat takes some getting used to.
The Sportback also gains a large hatchback, making it a truly practical vehicle, despite its 465-litre boot being 15 litres down on the Giulia, M3 and C 63. With a bigger boot opening than its saloon rivals, it's easier to load bulky items, and with the rear seats folded down there's space for flatpack furniture or even a bike.
Reliability & safety
The Audi RS5 Sportback feels incredibly sturdy but owners don't always come away impressed
The Audi A5 on which the RS5 is based came 56th out of the top 75 models in our 2022 Driver Power survey, a fairly underwhelming result. Several years before, reliability had been rated as poor with a fifth of owners reporting one or more faults within the first year, most related to electrics. Owners loved the car's acceleration but found running costs and servicing expensive. Audi's 16th place finish out of 30 manufacturers did little to improve our impressions of the Audi customer experience.
Safety should be less of a concern, thanks to a five-star rating from Euro NCAP for the Audi A4 and A5 with which the RS5 Sportback shares its safety kit. The RS5 Sportback is available with driver assistance tech including blind-spot monitoring, hill hold assist and self-parking.