New Audi RS4 and RS5 Competition models race in
Audi announces new driver-focused versions of the high performance RS4 and RS5 cars
New exhaust and less sound deadening
Limited to 100 units
On sale in July from around £75k
The Audi RS4 and RS5 are some of the fastest and most practical cars on the road, however the Ingolstadt-based brand has upped the ante by revealing the new driver-focused Competition and Competition Plus models. These limited-run cars bring a host of technical upgrades over the standard Audi RS4 and Audi RS5, as well as some minor cosmetic tweaks for a more aggressive stance.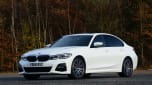 Top 10 best executive cars 2022
The new models will be available in July, with the RS4 and RS5 Competition starting from around £74,600 and £79,900 respectively – Competition Plus cars will cost around £4,000 extra. Audi has confirmed that it will be making only 100 examples for the UK, but is yet to decide whether this will be for the RS4 and RS5 individually, or across both models.
One of the first differences you'll notice on Competition cars is plenty of gloss-black exterior trim and optional carbon fibre on the wing mirrors, bumpers and side skirts. Another Competition-exclusive optional extra is the full leather and Alcantara interior, with the suede-like material also making its way onto the steering wheel and gear selector. Finally, just so you or your passengers don't mistake your Competition model for the regular RS4 or RS5, there is also a model-specific set of puddle lights which project the car's logo onto the ground.
While the visual tweaks for the Competition models are relatively subtle, more meaningful adjustments have been made under the bodywork. Sound has played a key role in the development of the RS4 and RS5 Competition models, with all cars being fitted with a rortier sports exhaust. This, alongside the removal of 8kg worth of sound deadening material, makes the Competition-spec a much more visceral experience. Buyers also have the choice to upgrade to a set of new 20-inch diamond-cut alloy wheels, wrapped in Pirelli P-Zero Corsa tyres; these are much stickier than your average road tyre and are designed to provide the best performance on the race track.
Paying an extra £4,000 over the standard Competition car gets you the even more honed, Competition Plus. For your extra cash, RS4 and RS5 Competition Plus models get a revised suspension set-up. This is stiffer and lower than before (by up to 20mm overall) to make the car more composed through tight, high-speed bends. That's not all, because the Competition Plus package also gets you Audi's dynamic steering system, which can make the car's steering lighter or heavier, depending on the selected drive mode, and a tweaked differential set-up to allow for more wheelspin. Finally, Audi has reconfigured the car's anti-lock braking system to reduce the stopping distance from 62mph by two metres compared with the standard car. 
Both cars still use the 444bhp 2.9-litre twin-turbocharged six-cylinder engine from the RS4 and RS5, with no power increase. Although this may come as a disappointment to those wanting a bit more straight-line speed, the modifications have still managed to cut the RS4 Avant's 0-62mph time to just 3.9 seconds – 0.2 seconds faster than the standard car – although this mainly comes from the optional set of rubber. Both the Competition and Competition Plus packages also include a top speed increase from 155 to 180mph, something you have to pay extra for on other models.
What does this mean for car buyers?
The Audi RS4 and RS5 have always been a tad more sensible than rivals, whereas the new Competition-spec cars are specifically aimed at car enthusiasts. All of the mechanical upgrades may seem appealing, however they are likely to go unnoticed out on the road and will only become apparent on the race track. Even then, the equivalent BMW M4 is a much more driver-focused machine and will most likely still provide more enjoyment in most situations. Regardless, given its very limited production run, we expect these models to be snapped up quickly by Audi fans and collectors alike.
Partnership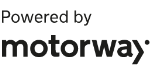 Need to sell your car?
Find your best offer from over 5,000+ dealers. It's that easy.
Want something fast and family-friendly? Check out our list of the Top 10 best fast estates