What is a limited slip differential?
What is an LSD and what are the benefits of a limited-slip differential?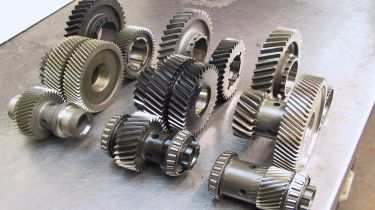 Limited-slip differentials (commonly abbreviated as LSDs) are an important feature of most 4x4s or sports cars. If you own or are planning to buy one of these types of cars, you might wonder what a limited-slip differential is and what it does.
In very simplistic terms, a limited-slip differential is a system that helps a car more efficiently channel its power through to the wheels, improving the performance, handling and grip.
It's essential to understand the basics of what a differential does to understand the benefit of an LSD. A differential allows the wheels to rotate at different speeds to each other – this is important when turning, because the outside wheels need to turn faster than the inside wheels because they have less distance to travel.
An 'open' differential uses a system of cams and gears to allow this to happen. An open diff set-up doesn't require too much maintenance and is a widely used type of differential in more basic, road-based cars, but they don't offer the best performance in all eventualities.
What is a limited-slip differential and what is it for?
A downside to a more basic 'open' differential is the fact that power always goes through the path of least resistance, so that means if one wheel goes over an icy section of road and loses traction, for example, it can receive too much power and can slip.
Limited-slip differentials address this problem by redirecting power to the other wheels which still have traction, stopping the wheels from turning completely independently from one another and 'slipping'. This is particularly useful for off-roading when one of the wheels could lose grip in rough terrain or for a high-performance car speeding round a race track.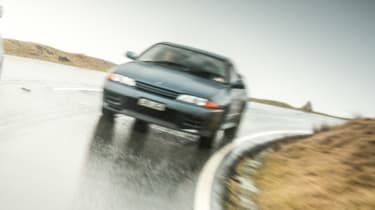 If an off-road car loses grip, you'll want power to continue going to one of the other wheels which still has firm contact with the terrain, and limited-slip differentials allow this to happen. 
In a high-performance car, a limited-slip differential helps to stop wheelspin when cornering and helps put power down more efficiently through the wheels with lots of grip, instead of just through the path of least resistance, which can cause wheelspin.
How do limited-slip differentials work?
The fact is that limited-slip differentials encompass a wide range of systems which work in different ways to achieve the similar goal of stopping the wheels from slipping or spinning under loss of traction.
By far the most common method has traditionally been via a clutch-based system which engages only when needed. However, these systems are expensive and complex, and are being replaced by other systems that use wheel speed monitoring to electronically divert power from one wheel to another.
Locking differentials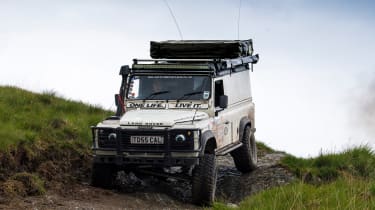 Off-road vehicles often need all their wheels spinning at once in order to maintain traction over rough terrain. A traditional open or limited-slip differential is not able to stop the wheels spinning when they can often lose contact with the terrain, which is where a locking differential comes in. Often activated by the click of a button or via the high-tech infotainment systems of premium 4x4s, the locked differential forces all wheels to spin together. 
Partnership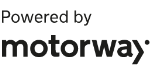 Need to sell your car?
Find your best offer from over 5,000+ dealers. It's that easy.
You're not recommended to lock the differential on normal roads and at high speeds because it causes stress to the components and creates a jerky, uncomfortable ride, but this setting is perfect for rough terrain at low speeds because it allows all four wheels to spin, even if one loses contact with the surface.
Car technology made simple