Top 10 fastest saloon cars 2023
For performance and comfort, check out our list of the fastest saloon cars you can buy right now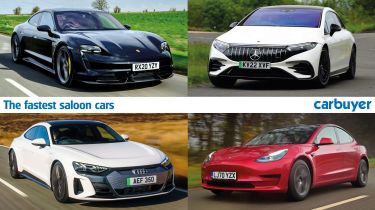 Buyers of fast saloon cars have a massive amount of choice these days; there's arguably a wider range of high-performance four-door machinery than ever before. You're not just limited to the normal German suspects, either, with cars such as the Alfa Romeo Giulia Quadrifoglio able to provide rapid acceleration and a beautiful interior.
You're not even limited to petrol engines any more. Many Audi 'S' models pack a punchy diesel engine, while the Porsche Taycan and Tesla Model S show that electric power is the way to go if you want the fastest possible acceleration. More electric cars will make their way onto this list in the next few years, because EVs often have quick straight-line acceleration due to the fact that all their power is available immediately, unlike in a petrol or diesel engine.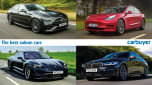 Top 10 best saloon cars 2023
But the beauty of these cars is that when you're not wanting to drive hard, they can settle down into more comfortable cruisers. A majority of performance saloons are based on executive cars, with models like the BMW M5 and Mercedes-AMG E 63 looking broadly similar to their standard petrol and diesel counterparts. As flagships of their respective ranges, they all come with a vast tech selection, plush seats and a prestigious badge on the steering wheel.
Once you've read our list of the fastest saloon cars, why not check out our lists of the best four-door sports cars, fastest diesel cars and best fast estates?
The Tesla Model S has been around for a decade but it's still unmatched in some respects. Rivals are catching up, but Tesla's regular over-the-air improvements mean the Model S is still near the top of the class. The flagship Model S Plaid has a 0-60mph time of 1.99 seconds (albeit with a couple of small caveats), which is faster than the Bugatti Chiron hypercar. That figure is even more impressive when you consider it's a spacious five-seater with lots of tech, and must lug around heavy batteries. Bear in mind, however, that the Model S is now left-hand drive only.
When you're not using the new mode that allows such fast acceleration, the Model S Plaid promises up to 396 miles between charges – just a few miles off the standard version. The Tesla's touchscreen setup has influenced a lot of cars since, including the Mercedes S-Class and Ford Mustang Mach-E.
Porsche benchmarked the Taycan against the Model S during its development, but we'd say the German car surpasses the Tesla. It's the car that shows electric cars can be just as enticing for keen drivers as those with petrol engines because it's spaceship-quick and drives like a Porsche should.
The least expensive 4S version reaches 0-62mph in four seconds but the range-topping Turbo S packs 750bhp (when launch control is engaged) and offers a 2.8-second 0-62mph time. Opting for the bigger battery pack promises a range of up to 287 miles, and recharging to 80% takes around 20 minutes if you can find a charger that's powerful enough.
Mercedes would like you to think this car's based on the AMG GT coupe but in reality the 4-door has more in common with an E-Class. The GT 4-door comes with a 4.0-litre V8 petrol engine, and since 2022 it's been paired with electric power to make it even more potent.
Partnership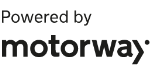 Need to sell your car?
Find your best offer from over 5,000+ dealers. It's that easy.
The V8 on its own could propel the AMG GT 4-door from 0-62mph in 3.2 seconds, but the addition of hybrid power reduces that to just 2.9 seconds. The top speed is now 196mph. You might think the Mercedes-AMG GT 4-door looks a little bulky, but that means there's space for four people (a fifth seat is an optional extra) and a big boot.
The Porsche Panamera comes with a staggering choice of versions, but the range-topper is a very powerful Turbo S model. At nearly 80bhp more than the outgoing Turbo, the 621bhp Turbo S launches from 0-62mph in just 3.1 seconds. It's now a tenth faster than the Turbo S E-Hybrid plug-in hybrid, and several Panamera models hit 0-62mph in under four seconds – there isn't a slow model in the range.
The Turbo S also manages a 196mph top speed, and every Panamera is available as either a saloon or a Sport Turismo 'shooting brake' estate version. Both get a stunning interior, especially with the new, wider touchscreen, while the driving experience ensures it feels like you're in a stretched 911.
The Tesla Model 3 might be the company's most affordable model but Tesla couldn't resist giving the 3 a hugely fast 'Performance' version. It lives up to the name, with 0-60mph taking just 3.2 seconds. Four-wheel drive (from a motor on each axle) helps it get away so quickly, while even this speed-focused version will manage 340 miles of zero-emission driving.
The Long Range version gives you another 30 miles or so, and still accelerates as fast as the most powerful version of the BMW 3 Series. Inside the Model 3, it's like nothing else on the road, as nearly everything is controlled via the 15-inch touchscreen mounted right in the centre of the dashboard.
Given the similarity of the two cars' shapes, it might not be a surprise to read that the Audi e-tron GT shares parts with the Porsche Taycan. That's a fantastic start point, and the e-tron GT has a lot more steering feel than many other fast Audis. All-wheel steering makes it nimble, while the acceleration is addictive.
It's the RS e-tron GT that earns its place on our list, with a 0-62mph time of 3.3 seconds. An overboost feature adds 47bhp to the already potent 590bhp output, enabling such a quick time. Even the standard e-tron GT is absolutely rapid, though, taking around four seconds.
The BMW M5 is an iconic supersaloon, and Competition spec ensures it can keep pace with the fastest saloon cars on sale. A 4.4-litre V8 with 616bhp allows the flagship 5 Series to scorch from 0-62mph in 3.3 seconds, and on to 190mph if you pay to have the limiter removed. A limited-run M5 CS model reduced that to 3.0 seconds.
But the M5's appeal lies in its dual personality; when you want to take it easy the M5 is as comfortable and luxurious as any 5 Series. Comfort mode takes the sharpness out of potholes and speed bumps, and the M5 even has a big boot. It's expensive, as you'd expect, but it looks reasonably good value when you consider the very similar BMW M8 is at least £20,000 more.
Kicking off a late flurry for Mercedes towards the end of this list is the range-topping Mercedes-AMG S63 e Performance. The ultimate S-Class is a plug-in hybrid, but rather than providing a vast electric-only range designed to deliver VIPs to inner-city locations in silence and luxury (it sits at just over 20 miles, in fact), the hybrid system is mainly tasked with topping up the power levels provided by the car's 4.0-litre twin-turbocharged V8. 
And crikey, is it effective. Together, the e Performance version's twin power sources produce a whopping 792bhp, along with a just-as-staggering 1430Nm of torque. That makes it the most powerful S-Class of all-time, and is enough to propel this luxury limousine-cum-supercar-slayer from 0-62mph in just 3.3 seconds. You'll pay around £186,000 for the pleasure, mind. Still, if you have some VIPs that need to get somewhere in a hurry, this'll be just the job.
Arch rival to the BMW M5, the Mercedes-AMG E63 is another exciting and thirsty supercar-rivalling saloon. The top E63 S version, which is now the only version offered, squeezes 604bhp from its 4.0-litre V8, and manages 0-62mph in 3.4 seconds.
The whole E-Class range was facelifted in 2020, bringing Mercedes' very latest tech and a new steering wheel, and you no longer have a choice of E63 trim levels to pick from. That means you get all the equipment on offer, like a panoramic sunroof, a racetrack pack, lots of driver aids and augmented reality navigation. The E63 also succeeds in being both a rocket and a comfortable lounge, depending on which you're in the mood for.
If you specify your Mercedes-AMG EQS 53 in standard form, it doesn't make this list. That's a car that 'only' has 649bhp, and 'only' does the 0-62mph dash in 3.8 seconds. What do you expect when you're 'only' paying £160,000 for it?
If, however, you specify your Mercedes-AMG EQS 53 with the optional AMG Performance Pack, which costs you an extra nine grand (not all that much in the scheme of things, right?), then it's a different story. Power is hiked to 751bhp, and that's enough to drop the car's 0-62mph time down to 3.4 seconds. 
Predictably, straight-line acceleration is jaw-dropping, and thankfully the pack also includes a set of carbon-ceramic brakes to help prevent that colossal performance from getting away from you. Granted, the AMG version sacrifices some ride comfort compared with the standard car, but it has plenty to lose, so the AMG is still comfortable, and feels much better tied down as a result.
Looking for something a little more affordable but fun to drive? Check out our top hot hatchbacks...