Ford Mustang Mach-E SUV review
"The Mustang Mach-E is a fantastic first purpose-built EV for Ford, with great performance and desirable features"
Pros
Up to 379 miles on a charge
Good to drive
Desirable and functional interior
Cons
Expensive
Odd steering feel
Some cheap trim
The Ford Mustang Mach-E is the first electric-only car from the American car giant, designed to take on models like the Tesla Model Y, Volkswagen ID.4, Skoda Enyaq iV and even the Jaguar I-Pace. As such, it's arguably the most important car from the manufacturer in a generation, showing the world how Ford plans to move away from petrol and diesel engines and into the new electric era.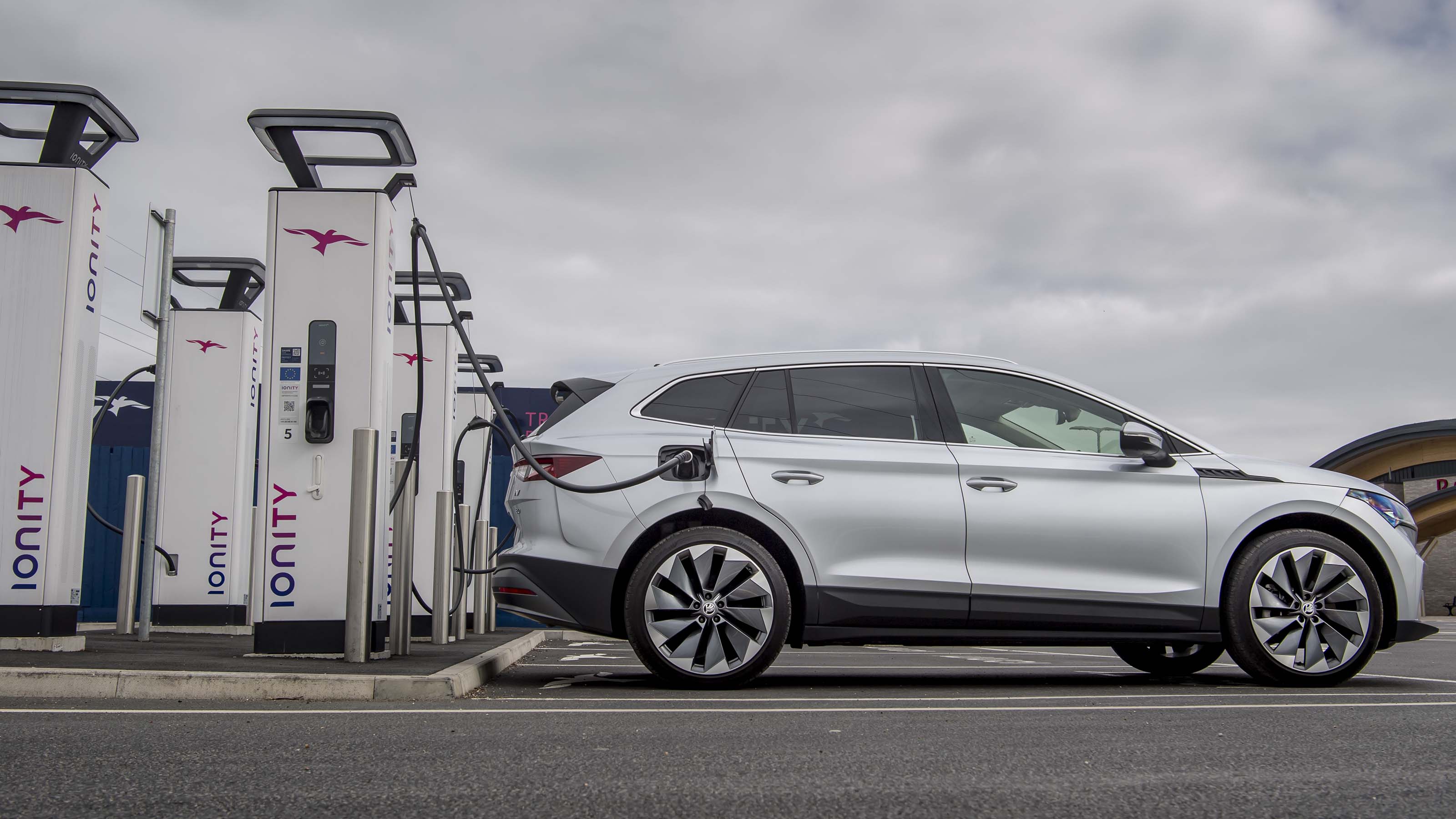 Top 10 best electric SUVs 2022
When modern electric cars were in their infancy, Ford sold an electric version of the Focus to take on the Nissan Leaf but it was compromised by a design intended for a conventional engine. It was vital that Ford's first attempt at a model specifically engineered to be electric made people pay attention; the Mustang Mach-E needed to be desirable, high-tech and capable of long ranges.
It should be no surprise Ford has chosen an SUV to showcase its new technology - high-riding models have surged in popularity with buyers the world over in recent years - but the use of the Mustang name and styling cues have proved controversial with fans of the Blue Oval. If anything, it shows just how far the brand is prepared to go to help make its first dedicated battery electric vehicle (BEV) a desirable product.
However you feel, the Mustang Mach-E is an attractive car, with coupe-like proportions and hidden door handles giving it a sleek appearance. Wide rear haunches and tail lights from the Ford Mustang coupe hint at the performance on offer, which is significant no matter which version you pick. The interior is even more of a departure for Ford; clearly inspired by the Tesla Model 3, but with plenty of its own quirks. A huge 15.5-inch portrait touchscreen dominates proceedings, but there's also a 10.2-inch digital instrument cluster perched behind the steering wheel if the driver wants to focus on the task at hand.
There's also plenty of space inside, with plenty of headroom for front and rear passengers. This is aided by the compact electric powertrain which gives the car a flat floor with no traditional gear selector. Along with a generous 519-litre boot, a large 'frunk' under the bonnet is lined with tough plastic and even has a drain plug so it can be washed out. This makes it ideal for sports gear, and shows the attention to detail Ford has put in to make the Mach-E a practical family car.
Buyers will be able to choose between a 68kWh Standard Range or 88kWh Extended Range battery pack, offering ranges of up to 273 miles and 379 miles in models with one electric motor and rear-wheel drive. Both packs are also available with four-wheel drive, and power for the Extended Range model with dual motors increases to 346bhp, getting it from 0-62mph in 5.1 seconds. A high-performance Mustang Mach-E GT is also now on sale, with 480bhp and a scorching 0-62mph acceleration time of only 3.7 seconds, matching the Tesla Model Y Performance and becoming one of the fastest SUVs on sale.
The Mach-E can be driven using one of three driving modes, each with its own distinct personality. Active is default, while Whisper prioritises range and gives the throttle pedal a smoother delivery. Untamed is akin to sport mode, and introduces a synthesised V8 rumble into the interior.
Ford had to impress buyers with its first electric model, and the Mustang Mach-E is undoubtedly a compelling alternative to the Tesla Model 3 and Model Y, along with the Volkswagen ID.4, Hyundai Ioniq 5 and Kia EV6. Early, well-equipped versions are expensive, though, so we hope a more pared-back basic version of the Mach-E is on the cards.