Top 10 best saloon cars 2023
The saloon may be one of the oldest types of car around but it can still be the perfect match for the needs of many buyers. We show you 10 of the best saloon cars currently on sale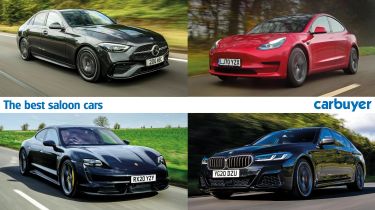 Saloon cars have fallen out of fashion in recent years, overlooked by buyers drawn to the glamour and lifestyle appeal of the latest crop of crossovers and SUVs. However, with its blend of style, comfort, luxury and performance, the traditional saloon still has a lot to offer. Many are now offered with plug-in hybrid and fully electric drivetrains, too, as manufacturers seek to reduce emissions, cut running costs and satisfy shifting consumer tastes.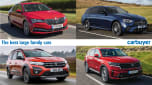 Top 10 best large family cars 2023
Here we take a look at our top ten best saloon cars currently on sale. Whether you're looking for something that's great to drive, delivers a refined ride or a classy, comfortable interior, good fuel economy or the latest technology, there should be something for you. There's a mix of different manufacturers' best saloons to suit a range of budgets and tastes.
Here's our list of the 10 best saloon cars currently on sale:
When it arrived in the UK in 2019, the Tesla Model 3 had fewer electric saloon car rivals than it does today, but it's still a fantastic choice. Tesla's Model 3 took the Model S's recipe and put it in a slightly smaller, more affordable saloon package. Tesla is now a household name largely thanks to the Model 3, and for good reason.
The Model 3 offers face-bendingly quick performance, excellent electric range that still stands up next to competitors, and plenty of impressive features the Tesla brand has become well-known for. Entry level single-motor models can manage up to 305 miles of electric range with a 0-60mph time of 5.8 seconds. A step up from this is the Long Range version which does 374 miles on a charge, sprinting from 0-60mph in just 4.2 seconds. Go for the top-spec Performance model and range sits in the middle at 340 miles, but its 3.1-second 0-60mph time means it has credentials to rival the likes of many sports cars, let alone its fellow executive saloons.
The BMW 5 Series is one of the most complete saloon cars currently on sale, offering comfort, space, practicality, economy, technology and an entertaining drive. Buyers can choose between petrol, diesel and plug-in hybrid versions.
The entry-level 2.0-litre diesel 520d version is one of the most popular options – that's no surprise, considering it has claimed economy of 58.9mpg but can also manage 0-62mph in 7.2 seconds. There are just two main trim levels of the standard 5 Series, with the entry-level SE including LED headlights, leather seats, sat nav, alloy wheels and parking sensors. M Sport cars have a bodykit, 20-inch alloy wheels and sports seats to make the car look and feel more dynamic. Above this the M550i xDrive is the performance flagship of the regular line-up. It gets a 523bhp V8 petrol engine and sprints from 0-62mph in just 3.8 seconds. For even more performance, there's also the fully-fledged BMW M5 super saloon with 617bhp. 
The Mercedes C-Class is more about comfort than outright performance, delivering refinement for occupants and a luxurious, elegant style. The updated interior is plush, especially in the more expensive models, and the dashboard is modern, borrowing the portrait infotainment screen from the latest S-Class, which is easy to use and good to look at, even if some of the materials aren't quite as high quality as those in an Audi A4.
Partnership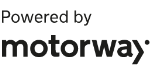 Need to sell your car?
Find your best offer from over 5,000+ dealers. It's that easy.
Minor gripes include slightly less rear and boot space compared with rivals, and the diesel engines can be a bit noisy too. However, the C-Class is good, if not the last word in sporty, to drive, and comes with plenty of tech and is economical.
Although the Kia EV6 actually has a hatchback tailgate, we've included it in our lineup given its closeness to a saloon car in spirit and looks. As the name suggests, it's a fully electric model which means it's a very affordable car for company-car buyers (once the domain of executive diesel saloons) thanks to its low CO2 emissions and thus low BiK (Benefit-in-Kind) rating. Sold in the UK with the larger 77.4kWh battery option only, buyers can manage up to 328 miles on a single charge, depending on the specification.
Of course, while it's not technically a saloon, its hatchback boot means it's more practical than rival saloon cars. It has a capacity of 490 litres which should be more than enough for most buyers, plus the wide opening makes loading larger items much easier. Rear-wheel drive models even get a 52-litre storage area up front, which is good for storing charging cables or other small items you'd rather keep out of the interior, such as muddy boots or a wet umbrella. Four-wheel drive versions get a smaller 20-litre front storage space. 
The Porsche Taycan has been a vital car for the German brand. It took the saloon-car world by storm when it was released, offering blisteringly quick performance and a level of driver engagement that has been missing from many EVs – those facts make it not only one of the best saloon cars on sale, but also an extremely impressive sports coupe.
We gave the Taycan our best large company car award at our Carbuyer Best Car Awards 2022, and it's our favourite electric car to drive so far. The Taycan ranges in power output, with entry-level models offering 402bhp, and top-of-the-range Turbo S models boasting a mind-boggling 750bhp. Even opting for the entry-level single-motor rear-wheel drive model will offer a satisfying drive with plenty of performance for most and up to 276 miles of range. All other versions get dual-motor setups, with the lowest-powered four-wheel drive model, the 4S, getting 523bhp. Turbo models offer the longest electric range at up to 315 miles on a single charge.
The BMW 3 Series was the first compact executive saloon and has been available for much longer than its current rivals. The latest version represents years of evolution and fine-tuning on BMW's part, the result of which is an incredibly talented all-rounder. The 3 Series' famous rear-wheel-drive layout endures, giving buyers the driving pleasure for which the car has become renowned. The handling comes with the luxury and tech you'd expect of a modern BMW saloon.
There is a range of variants to suit different customers, including the sporty and powerful 330i petrol and 330d diesel models, as well as the quiet and refined BMW 320i petrol. The 320d mixes impressive performance with economy. It's as capable on a long motorway trip as it is on a twisty B road. The M3 saloon is the range-topping 3 Series performance model, producing 503bhp and boasting a 0-62mph sprint time of less than four seconds. The 3 Series is expensive, especially the £75,000 M3, but it feels worth it. If you're looking for a fully-electric alternative to the 3 Series, the similarly-sized BMW i4 is also worth considering, though it's technically a hatchback.
The Alfa Romeo Giulia has been around for quite a while now, but it's still one of the best-looking saloon cars on sale. It marked an important moment for Alfa Romeo as a significant return to the executive saloon car market for the brand after a long absence after the Alfa Romeo 159 bowed out. 
The Giulia is an attractive choice for keen drivers, with its rear-wheel drive setup offering an agile and sporty character, though its lack of a manual gearbox option is somewhat of a shame for keen drivers. Though originally available with more options, the standard Giulia now comes with just one engine choice: a 2.0-litre turbocharged petrol engine with 276bhp. For even greater performance, the Giulia Quadrifoglio produces 503bhp from a 2.9-litre twin-turbo V6 engine. Updates in 2019 brought a refresh to the Giulia's interior that improved interior quality and connectivity for its infotainment system. While it looks to be nearing the end of its life, the Giulia is worth considering if you're after a more traditional, fun-to-drive saloon with great looks and personality.
The Mercedes E-Class is an elegant, comfortable saloon car and another impressive all-rounder. Sitting inside it is a pleasure thanks to the classy design and quality materials of the interior, while the wealth of technology on offer includes the vast MBUX-powered dual-screen setup, which only emphasises the modern, luxurious feel. 
The regular petrol and diesel range are all economical and powerful, with strong levels of refinement and excellent fuel economy. A pair of plug-in hybrids are also available, with both offering a low BiK taxable benefit for company-car drivers and around 30 miles of pure-electric running. 
Though it may not look it, the sleek and low-slung Peugeot 508 is another car on this list that isn't technically a saloon. Its design straddles the line between saloon and hatchback gracefully – it's an undeniably attractive car that offers an engaging drive, premium feel and hatchback practicality in one package.
Although many manufacturers have ditched diesel, the Peugeot 508 comes with a choice of petrol, diesel and plug-in hybrid petrol engines. The 1.2-litre petrol engine comes with 129bhp, and the 1.5-litre diesel unit matches this power output with the benefit of better fuel economy, making it suitable for longer-distance drivers. 
For the lowest running costs, the plug-in hybrid option with its 178-litre 1.6-litre petrol engine and 108bhp electric motor delivers strong performance. Buyers will also benefit from an electric range of up to 39 miles on a single charge, making it useful for shorter trips. It's a pricey car to buy privately, but its lower emissions make it an affordable company car. For even wilder performance, Peugeot offers the 350bhp PSE plug-in hybrid model.
The latest Audi A6 is arguably the most stylish version of the car yet but it's actually inside where the big updates have been made, as Audi has loaded the car with cutting-edge tech to help the car in its fight with the Mercedes E-Class and BMW 5 Series. Range-topping models get Audi's excellent Virtual Cockpit display, plus a big infotainment touchscreen with a smaller one below it for climate control and other functions.There's a variety of safety and driver assistance technology that has trickled down from the flagship A8, so you can have active cruise control with steering assistance, while City Assist watches out for vehicles emerging from side streets that haven't seen you. Economical mild-hybrid powertrains are now available, helping to make the A6 a technological masterpiece, and the car is generally a smooth, soothing and stylish place to complete long motorway journeys.
Why not check out our guides to the best luxury cars and best hybrid cars?
Top 10 best saloon cars