BMW M2 coupe review
"The BMW M2 is fast, lots of fun to drive and better value than other BMW M cars too"
Pros
Fantastic to drive
Very fast and powerful
Appropriate size for UK roads
Cons
Poor fuel economy
Divisive looks
Uncomfortable over bumps
Verdict - Is the BMW M2 a good car?
Despite being a riot to drive, the latest BMW M2 is a surprisingly easy car to live with. Unlike some of its rivals, it offers a pair of occasional rear seats, plus the boot is a decent size if you want to carry suitcases or take the car shopping. We don't think 30mpg is too bad either. But few will buy the BMW for these reasons alone; the way it handles and that punchy 3.0-litre turbocharged engine make it a performance car bargain. That it might be the last-ever petrol-powered M car only adds to its overall appeal. 
BMW M2 models, specs and alternatives
The BMW M2 has been completely renewed and it's said that this could be the last M-car model not to feature some kind of electric motor. It's aimed directly at driving enthusiasts who love the feel and sound of a petrol engine, plus those who want something that's fun to drive and fast as well as usable every day.
Like the previous version, the BMW M2 uses a 3.0-litre six-cylinder turbocharged petrol engine. It's been improved for this latest model and now has 453bhp and 550Nm of torque. These are some serious numbers considering the M2 is the smallest, least expensive BMW M model in the range. 
The original M2 launched less than a decade ago with around 360bhp, meaning this latest car has almost 100bhp more. As a result, it can go from 0-62mph in just 4.1 seconds, which means it's able to keep up with many dedicated sports cars and even supercars.
In typical fast BMW fashion, the M2 is rear-wheel drive and is available with either an eight-speed automatic or a six-speed manual gearbox. It's one of few cars aimed at enthusiasts that is still offered with a manual gearbox, which could be a big selling point, although BMW expects the vast majority of buyers to choose the auto gearbox anyway.
The new BMW M2 looks radically different from before, and it also appears quite far removed from the normal 2 Series model it's based on. The square sections and air intakes on the front grille are like nothing we've seen on a modern BMW, and the rear features pumped-up styling with four huge exhaust pipes – if only to emphasise that this could be one of the last petrol performance BMWs.
The interior is much more down-to-earth and is similar to the normal 2 Series coupe, which is a good thing. It features a large curved display screen that incorporates the infotainment system as well as the driving information in place of a conventional set of dials, plus special sports seats and carbon trim unique to the M2. Other equipment only on this model includes the body kit, 19 or 20-inch alloy wheels, adaptive suspension, a limited-slip differential (a device that helps improve cornering) and better brakes.
Rivals for the BMW M2 include the Porsche 718 Cayman, Audi TT RS, Alpine A110 and Toyota GR Supra – although of those, only the TT has rear seats like the BMW. 
BMW says the 3.0-litre engine will return about 29mpg and emit 220g/km of CO2, so don't expect the M2 to be cheap to run. It's also not hugely practical – its rear seats are quite small and the 390-litre boot is a little awkward to access. However it's still useable every day for people who don't mind the cost and don't have to carry a family with them at all times. 
Partnership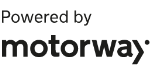 Need to sell your car?
Find your best offer from over 5,000+ dealers. It's that easy.
It's the cheapest car in BMW's M range and is more fun than pricier models such as the M4, so the M2 is still a fantastic sports car that even looks relatively good value. 
| | |
| --- | --- |
| Trim levels | Power options |
| | |
BMW M2 coupe alternatives
MPG, running costs & CO2
"The performance-focused M2 won't be cheap to run, but those who can afford it shouldn't be put off"
The BMW M2 uses a turbocharged 3.0-litre engine with six cylinders, so don't expect low running costs. Official figures suggest fuel economy will be about 29mpg (28.8mpg to 29.1mpg depending on spec, to be exact), while 219-220g/km of CO2 will mean high tax costs for company car drivers as well. The M2 sits in the highest bracket of 37 per cent for business customers, although we'd expect this BMW to be mainly chosen by private buyers, perhaps as a second or third car.
However, for a car with over 450bhp, we reckon just under 30mpg is a pretty impressive figure and means those with deep pockets won't feel too bad about using one for daily driving. 
Maintenance costs will be higher than for normal versions of the 2 Series Coupe the M2 is based on, as there are specialist parts that cost more to replace. However you can buy fixed-price service packs from BMW to mitigate that cost, and you can extend the three-year warranty if needed as well.
| | | |
| --- | --- | --- |
| Model  | Fuel economy | CO2 emissions |
| BMW M2 coupe | 28.8-29.1mpg | 219-220g/km |
Insurance
Expect insurance costs to be high, as the powerful engine and high list price mean the M2 sits in group 42 for both the manual and automatic versions.
Engines, drive & performance
"The engine is a delight and offers impressive performance, plus the M2 is loads of fun in the corners"
The BMW M2 is currently only available in one form – there's no Competition, CS or CSL version yet, although these may arrive in the future. The normal M2 uses a 3.0-litre six-cylinder petrol engine with two turbochargers that produces a mighty 453bhp and 550Nm of torque. That's far more than the previous version of the M2 and only about 100bhp less than the BMW M4.
In fact, it's more than the first-generation M4 as well, and anyone who has driven one of those will realise that this amount of power means performance is so strong that it can feel almost too fast on normal roads. Certainly, full-throttle bursts will see you breaking the speed limit very quickly indeed, so this has to be saved for track days.
Luckily, the turbocharged engine means there's loads of power and performance at low revs and you can rely on the engine's torque to keep you entertained most of the time. The 0-62mph sprint takes 4.1 seconds with the standard-fit eight-speed automatic gearbox, or 4.3 seconds with the optional six-speed manual.
The manual gearbox being a little slower as well as being more expensive might seem odd, but there are some enthusiasts that will love to see that there's even a manual gearbox available at all. For some, manual means more fun, but unless you're steadfast about that rule, the automatic is the gearbox to have. It makes accessing the M2's performance easier and more readily available, plus of course you'll save a little money too.
The fun of the M2 isn't all about the performance, although the engine is fantastic to use as it's really smooth and sounds great. It's more about the handling and enjoying corners – this is where the M2 shines most. The previous M2 was fantastic fun but this new version is even better – there's loads of grip when you want it, but not so much that it never excites. Keen drivers will love its rear-wheel drive layout as it allows you to corner not just with the steering wheel but with the accelerator pedal, too.
We're still waiting on a first drive in the UK to find out if it can deal with our increasingly poor road surfaces, though. It felt rather bumpy and uncomfortable in the US on our first test, which means it could be even worse here. That's the only caveat that could put you off; using a stiff-riding car every day can be a pain – literally.
| | | | |
| --- | --- | --- | --- |
| Model  | Power | 0-62mph | Top speed |
| BMW M2 Coupe automatic | 453bhp | 4.1s | 177mph (M Race Track Pack) |
Interior & comfort
"The M2 has all the kit from a high-spec 2 Series Coupe plus some special sports seats that elevate the interior feel"
The cabin of the BMW M2 is relatively similar to a normal 2 Series Coupe, which is a relief if you're put off by the divisive exterior styling of the new model. There are some carbon-fibre touches that give it a sportier look but the one big difference here is the M sports seats offered as part of the M Race Track Package. These are carbon-backed, which looks very racy, and have a contoured shape for your legs as well. 
Infotainment and navigation
The rest is the same as a high-spec 2 Series, so quality is good and it all feels well-built and upmarket. The centrepiece is the large curved display in front of the driver that incorporates both the normal infotainment features, as well as driver info instead of normal dials. This latest system is called BMW Live Cockpit Plus (with iDrive 8) and uses a 12.3-inch digital instrument cluster and a 14.9-inch touchscreen together as one mega-display, and it works really well aside from some of the climate controls being a bit fiddly, as they are on all touchscreens.
Android Auto, Apple CarPlay and Bluetooth are all included, plus sat-nav and three-zone climate control. Other standard kit includes a carbon roof, LED lights, ambient interior lighting, cruise control, front and rear parking sensors and 40/20/40 folding rear seats. The M2 also comes with equipment that helps make it better to drive including upgraded brakes, suspension with different modes, and lightweight alloy wheels.
Optional extras include the Comfort Package, which adds a heated steering wheel, keyless entry and wireless phone charging, and the M Driver's Pack, which removes the 155mph top speed limiter and raises it to 180mph. It costs several thousand pounds to do this, so is incredibly poor value for money unless you happen to own a private runway or live near a German autobahn.
Practicality & boot space
"There's enough room for passengers in the back, but the M2 isn't ideal as a family car"
The BMW M2 is more of a sports car than a family car, but it still scores really well for practicality because most of its rivals don't even have rear seats. The Toyota GR Supra and Porsche 718 Cayman are two-seater sports cars you might also consider, while the more practical Audi TT RS is less engaging than the BMW. The M2 sits in a happy medium.
The rear seats aren't that big, but adults can settle in occasionally when needed and there should be enough space for kids. You won't want to be getting in and out of the back seats a lot, as access isn't ideal, but there's enough room there for occasional use. The rear bench seat folds down in a 40/20/40 split as standard, which is really useful – it means you can get longer items into the car and it's usable for trips to the dump or the hardware store too.
Size comparison

Model 

Length

Width

Height

BMW M2 Coupe

4,580mm

1,887mm

1,403mm

Porsche 718 Cayman

4,456mm

1,822mm

1,295mm

Toyota GR Supra

4,379mm

1,854mm

1,294mm

Audi TT RS

4,201mm

1,832mm

1,346mm
Boot space
The boot is 390 litres, which is the same as the previous M2 and about the same as a Volksagwen Golf, but of course the coupe body shape means that access is nowhere near as good as in the VW. The opening is quite small and there's a large loading lip. It's pretty good for a sports car with this kind of performance, though. 
Although it's the smallest M car available, the BMW M2 is still 4,580mm long and 1,887mm wide, so it's bigger than you might expect. It's larger than many 3 Series models from BMW's past, so if you're upgrading from an old M3, for example, you might be surprised about how much space the new model takes up.
Boot space comparison

Model 

Boot space

BMW M2 Coupe

390 litres

Porsche 718 Cayman

405 litres (combined)

Toyota GR Supra

290 litres

Audi TT RS

305 litres
Reliability & safety
"The BMW M2 should be reliable and comes with plenty of safety kit"
In the 2022 Driver Power customer satisfaction survey BMW came in a mid-table 16th place, and several cars appeared in the top 75 models. But the M2 and the 2 Series Coupe it's based on didn't feature at all. This, along with the fact that the M2 is completely new, means that it's hard to get a good read on how reliable the car will be, but we don't have any reason to expect it to be unreliable at this stage, especially as BMW has a solid reputation for building reliable models. Of course, you'll need to stick to BMW's rigid service schedule.
Speaking of which, the company offers a fixed-price maintenance plan for £36 a month (over three years) that keeps the finances tidy for that process. It's quite expensive, but M models have many special parts that need more careful maintenance, so buyers shouldn't mind spending a little more to keep everything at its best.
Safety
Safety is good here and all M2 models come with adaptive LED headlights, front and rear parking sensors, automatic emergency braking, pre-crash assist tech called Active Guard, and bigger brakes than the normal 2 Series as well. 
Driving Assistant is available for about £1,100 and this package adds traffic sign recognition,  lane change warning, lane keep assist, rear collision prevention and rear cross-traffic warning. Adaptive cruise control is included with this package as well.