Top 3 used performance cars for under £40,000
Dear Carbuyer, I have £40,000 to spend on a fun and fast performance car. What are my options?
Won the lottery? Having a midlife crisis? Or perhaps just realising a life-long dream? There are several motivations that people have for buying a sports car. All promise an exhilarating drive and plenty of fun, but with the number of similar options available, it can be difficult to know which model to pick. If you, like our reader, are lucky enough to have £40,000 to spend on a used performance car, read on to see our top picks. But before we put pedal to the metal, what makes a good performance car?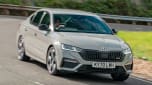 Top 10 best four-door sports cars 2022
To qualify for performance car status, a car will need oodles of, well, performance. This can be achieved in a number of ways; cars such as the Mercedes-AMG C63 take an existing saloon model and fit it with a larger, more powerful engine. Then there are made-for-purpose sports and performance cars such as the Porsche 718 Cayman, which use a mid-engined layout that ensures perfect weight distribution and handling. Taking things a step even further, lightweight sports cars such as the Caterham Seven have stripped-out interiors to minimise weight (and practicality) for the most involving driving experience possible.
All of that aside, a car's performance means nothing if it doesn't have the looks to back it up. Performance cars such as the Toyota Supra have swooping and curvy styling while others such as the Honda Civic Type R feature a more aggressive look with huge rear spoilers.
Of course, this all comes at a substantial cost. Powerful engines, luxurious interiors and a premium badge all demand a high price when new; plus there are the increased running costs you'll incur over a standard car, such as high-octane fuel and servicing. 
Thankfully, turning to the used market means you can usually avoid most of the high upfront costs, even if the hefty everyday expenses stay relatively the same. The majority of used performance cars will be in good condition after being cherished by their previous owners; however, be sure to look out for any damage because repairs are likely to be expensive.
We've scoured the internet and found three of the best used sports cars you can buy for our reader's specified budget. If you can't quite stretch that far, why not check out our other article on the best used options available for under £20,000?
For those that are still with us, keep reading to see which of these pre-loved performance cars gets our pick.
The subtle choice: BMW M2 Competition
FOR: Brilliant to drive, well made, surprisingly practical
AGAINST: Only one engine, styling lacks flair of rivals
BMW's M2 made waves when it was launched, promising the excitement of the brand's larger M cars in a more compact package. It's the only car here not available with a V8, but its smooth, potent and characterful turbocharged 3.0-litre six-cylinder unit is more than up to the job. The M2 feels tight and controlled, with plenty of grip and excellent feedback, while the configurable driving modes add extra flexibility to it.
As you would expect from a BMW, the M2's interior is well made, while Competition models get a few extra sporty touches. The cabin is arguably a bit less characterful than those of the Jaguar and the Mustang, though, but BMW's infotainment system is an impressive bit of equipment, and is the best unit here. As with the Mustang, the M2 comes with the benefit of rear seats, although the BMW is really a 2+2 car, because the limited headroom and small windows back there aren't hugely inviting. The 390-litre boot is on par with a family hatch's, and should be more than enough for a decent touring holiday.
Partnership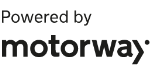 Need to sell your car?
Find your best offer from over 5,000+ dealers. It's that easy.
We found a 19-plate M2 Competition (404bhp, 0-62mph in 4.2 seconds, 28.2mpg) with 30,000 miles on sale for just under £39,000.
The extrovert choice: Ford Mustang GT
FOR: Looks the part, great V8 engine, biggest boot here
AGAINST: Not as sharp as the M2, cabin quality is so-so
When the first right-hand-drive Ford Mustang arrived in 2015, it shrugged off the stereotype of American muscle cars being good only in a straight line. So while the Mustang may lack the polish of some rivals, it's a competent package that's thoroughly immersive to drive. The suspension is firm enough to stop body lean when cornering, but can be a little harsh at lower speed. The 2.3-litre car is cheaper to run, yet the 5.0-litre V8 is more befitting of a muscle car such as this.
The Mustang's interior is exactly what you would want from a muscle car. The controls are laid out logically, and the chunky switchgear blends nostalgia with modern functionality. But while the infotainment system is better than that found in the Jaguar F-Type, it's hard to deny the fact that the Mustang's cabin materials don't feel very premium in this company. However, the Ford's 408-litre boot is the biggest here but, as with many four-seat coupés, the rear is very tight; so much so that it's only really suitable for smaller children (although child seats are a squash), or adults on short journeys.
We saw a 10,000-mile 69-plate GT (453bhp, 0-62mph in four seconds, 25.2mpg) on sale for £40,000.
The stylish choice: Jaguar F-Type
FOR: Fantastic to drive, upmarket interior, strong engines
AGAINST: Infotainment feels outdated, only two seats
If the BMW M2 looks too subtle for you and the Ford Mustang is too extroverted, the gorgeous Jaguar F-Type could be just the ticket. Whichever variant you go for, you'll get a car that's sharp, agile and fast. And while a 2.3-litre engine in the Mustang seems out of place, the Jag's 2.0-litre unit is more convincing, even if the V6 ultimately feels more fitting. The V8 gives a lot more power, but the added weight, price and fuel consumption make this tricky to justify.
As with the M2, the F-Type's interior is built to a high standard, while the two seats are comfortable. The powerful engines and slick automatic gearbox make the F-Type great on a cruise, but its aluminium construction and hatchback format combine to allow a fair degree of road and tyre noise into the cabin. Turn off onto smaller A and B-roads and you'll find it highly engaging, though. The infotainment can be a bit unintuitive and laggy, to the extent it feels dated compared with the BMW's set-up. The F-Type is a strict two-seater, so loses out to the Mustang and M2 in this area. The Jag is less practical, too, because its boot can take 310 litres up to the load cover, putting it some way behind the BMW and Ford.
We spotted an 18-plate F-Type V6 (335bhp, 0-62mph in 5.7 seconds, 28.8mpg) with 15,000 miles on sale for just under £40,000.
Carbuyer's choice
For years BMW has been trying to create the 'ultimate driving machine' to varying success, and the M2 Competition is perhaps the closest the Bavarian brand has got so far. Reminiscent of the acclaimed 1M Coupe of the noughties, the M2 Competition's formula of the larger M4's engine in a smaller, more nimble package makes for one of the best driver's cars you can buy. While not as visually striking as the Mustang, the M2 certainly stands out - especially if you find an example specified with the vibrant Long Beach Blue paint. Its large boot is also more practical than the Jag's, which means this is a performance car you can take anywhere and enjoy seven days a week – something that cannot be said for most cars in this class.
Not sure whether you want to go new or used? Check out our list of the best cheap sports cars to help you decide