Top 3 used sports coupes for under £20,000
Dear Carbuyer, I want to replace my 2007 MX-5 with a newer, more-practical sports coupe that's still fun to drive. What can I get for £20k?
For some, a car is simply a means to an end; a way to get from A to B. However, many of us believe that a car can be much more than that, and the sports coupe is a prime example of a type of car designed to connect with its owner on an emotional level. With jaw-dropping looks, luxurious interiors, and thrilling driving experiences, these cars are quick to awaken our inner nine-year-old. If you're lucky enough to have £20,000 to spend on a used sports coupe, there are some outstanding choices out there and we've picked our current top 3 below.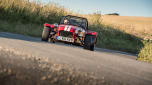 Top 10 best driver's cars 2022/2023
While owning a sports coupe is a prospect many of us dream of, few are able to realise that dream due to the inherent high prices and impracticality of these cars. Sports cars like the Alpine A110 and Porsche Cayman have tiny interiors with two seats and very little boot space. There are larger sports coupes with more cabin space and luggage capacity, but prices for a Porsche 911 or Lexus LC are even further out of reach.
If practicality is a priority there are exceptions, however. Some sports coupes offer boots similar in size to those of regular hatchbacks, making them much more usable every day. Many models also boast a set of rear seats, though even the roomier installations will typically only be big enough for children. BMW's 2 Series and Ford's Mustang are both coupes that deliver on the practical front.  
Plus, while sports cars are often expensive to buy new and tend to hold their value better than mainstream family cars, you can still find some great deals on the used market. Many people reserve their sports cars for the weekends or buy them because they cover lower annual mileages, so it should be possible to find used examples on sale in good condition. 
To help our £20,000 sports coupe car buyer we've scoured the internet for some of the best used sports cars in that price range. All three of these cars will not only turn heads, but will offer oodles of fun and practicality too. Read on to see our favourite…
The sensible choice: Audi TT
FOR: Good mix of power and economy, classy interior
AGAINST: Feels a bit conservative in this company
The Audi TT is a masterclass in combining enjoyable handling, everyday practicality and affordable running costs. Its cabin is polished and well made, and the dash is smart and uncluttered thanks to the lack of a central touchscreen. Instead, there's a standard 12.3-inch Virtual Cockpit behind the steering wheel, and the heating controls are neatly integrated into little screens nestled in the air vents. 
While the front seats are comfortable, the rear ones are only spacious enough to accommodate children, yet their presence is an advantage over the Porsche. The 305-litre boot is the largest here, while the hatchback aids practicality.
The TT is available with a selection of petrol and diesel engines; these come as front-wheel drive by default, with quattro all-wheel drive an option. We'd go for the 227bhp 2.0-litre TFSI petrol unit, which offers punchy performance, but still officially returns 46mpg (WLTP). We saw a 16-plate 25,000-mile 2.0-litre TFSI S-Line for £19,500.
The driver's choice: Porsche Cayman
FOR: Brilliant to drive, mid-engined delicacy, badge kudos
AGAINST: Servicing pricey in this company, no rear seats
Partnership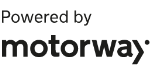 Need to sell your car?
Find your best offer from over 5,000+ dealers. It's that easy.
If you want driving thrills above all else, the Porsche 987 Cayman is the car for you. It's extremely agile and quick, and boasts precise steering and incredible balance thanks to its exotic mid-engined layout. The Cayman is the most powerful car here with 245bhp coming from its 2.7-litre six-cylinder engine. If you want even more power, 3.0-litre Cayman S models are also available with 295bhp.
While the Cayman's cabin has a high-quality finish, its button-heavy design has aged somewhat. That's arguably missing the point, though, and most people would agree that the excellent driving position and supportive seats are more important. Practicality isn't as strong as with the GT86 and TT, with no rear seats and 410 litres of luggage space split between front and rear boots.
You'll be looking at much older models than the other two cars on this list, plus expect higher maintenance costs too. We found a 2008 Cayman 2.7-litre manual with 40,000-miles for just under the £20,000 budget.
The purist's choice: Toyota GT86
FOR: Cheapest to buy and run, fantastic handling, robust
AGAINST: Least luggage capacity, so-so interior
Fun is the name of the game with the Toyota GT86; it's a rear-wheel-drive sports car in the classic mould. Its 2.0-litre boxer engine makes 197bhp and returns up to 33.2mpg (WLTP), while running costs should be palatable, and Toyota's reputation for reliability is reassuring. The GT86 handles brilliantly, while its low-slung driving position, slick gearbox and direct steering engage and entertain.
The GT86's cabin isn't as neatly designed or well built as the TT's, even if you get a post-2017 Pro model with extra leather and Alcantara trim. This version also features mock-carbon fibre trim panels, which may not be to all tastes. The 6.1-inch touchscreen infotainment system is simple but effective, and while the GT86's rear seats aren't really big enough for adults, they're nice to have. The Toyota only offers 237 litres of boot space, however, and while this increases if you fold the rear seats down, the saloon-style bootlid is more limiting than the Audi TT's hatch.
£20,000 will get you a 67-plate example in the aforementioned Pro trim with 30,000 miles on the clock. This also benefits from features such as cruise control, dual-zone climate control and hill-start assist.
Carbuyer's choice:
While the Toyota GT86 may be lacking in power compared to the other two entries, it still offers an abundance of thrills from its characterful four-cylinder boxer engine. The '86's rear-wheel-drive setup makes it more fun and engaging than the TT. Its boot and rear seats also trump the Porsche when it comes to practicality. 
Though the GT86 is far from luxurious, Toyota often places high on our Driver Power customer satisfaction survey thanks to the brand's proven reliability record. This means that no matter how hard you drive it, the GT86 should continue to provide smiles for miles and miles and miles.
Looking for something that's fast and family-friendly? Check out our list of the fastest hot hatchbacks