Lexus LC coupe review
"The Lexus LC isn't the ultimate drivers' car, but it is a powerful, comfortable and well built GT"
Pros
High-quality, comfortable interior
Impressive hybrid technology
Glorious engine in V8 model
Cons
Tiny boot
V8 model uneconomical
Rivals more involving to drive
The Lexus LC heads the Japanese company's line-up. It adds prestige to the range while rivalling the Mercedes SL, Porsche 911, Aston Martin V8 Vantage and Jaguar F-Type. However, unlike these, Lexus says that the LC is "absolutely not a sports car".
The first thing that strikes onlookers is that the LC has a wild appearance quite unlike the elegant Aston Martin and restrained Mercedes SL – it's a riot of contrasting angles and intakes that leaves you in no doubt as to its high-performance credentials. Its most distinctive – and controversial – feature is the huge 'spindle' grille that dominates the nose, but we reckon this is the neatest integration of Lexus' trademark yet.
Lexus' deliberate downplaying of the LC's sportiness by terming it a GT (grand tourer) could be seen as an attempt to excuse it for being slow-witted or awkward to drive, but it's still a pleasure to take the wheel of this huge, powerful coupe. You can choose it as an LC 500, which uses a 467bhp V8 engine already seen in other Lexus performance cars, or an LC 500h, which uses a 296bhp 3.5-litre V6 petrol engine and a 177bhp electric motor.
More reviews
In-depth reviews
We drove the latter first and found it very fast and quiet, but lacking that crucial spark of excitement. The non-hybrid V8 is another story, though – although it's still biased more towards comfort than razor-sharp responses, the powerful engine and deep reserves of grip make the LC 500 a car that can be driven with real vigour.
Choosing the LC 500h does sacrifice some fun, but unlocks the potential of 44.1mpg fuel economy, contrasting starkly with the V8's 24.4mpg. The hybrid isn't a great deal slower, either. Making it harder to choose is the fact that they're the same price.
Both are truly luxurious inside and ride more comfortably and quietly than you might expect this kind of car to. Lexus also offers a Limited Edition model, with every available feature fitted as standard and a unique yellow paint finish with matching interior detailing. This is one sports coupe that certainly stands out from the crowd.
Whichever version you choose, it'll benefit from Lexus' enviable reputation for quality and customer service. Ultimately, though, the V8 is our favourite of the two models. When a car looks like this, it seems only fair that it should offer a driving experience to match. And, with a bigger, more practical boot than the hybrid, it's a more capable GT.
MPG, running costs & CO2
Neither LC model will be cheap to run, but the V8 is seriously uneconomical
The Lexus LC is available with a 5.0-litre V8 petrol engine in the LC 500 or a hybrid setup that comprises a 3.5-litre V6 petrol engine and an electric motor in the LC 500h. Naturally, fuel economy is better in the hybrid, with 44.1mpg claimed, plus CO2 emissions of 149g/km. This puts it in the 28% Benefit-in-Kind bracket, giving it an advantage over rivals from Porsche and Aston Martin when it comes to company-car tax.
The same certainly can't be said of the V8. It's the same engine used in the Lexus RC F, and Sport models claim no more than 24.4mpg, while the entry-level version ekes out a few more tenths of a mile per gallon. In reality, if you use full power frequently you'll see rather lower figures. CO2 emissions are supercar-high, too, so the LC 500 V8 sits in the maximum 37% bracket for company-car tax.
Partnership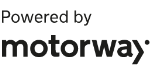 Need to sell your car?
Find your best offer from over 5,000+ dealers. It's that easy.
Every LC 500 buyer will be liable to pay £450 after each of the first five years, at which point the yearly tax bill reduces to £140. Every Lexus sold in the UK has a three-year/60,000-mile warranty, while hybrid models have an additional policy covering the battery and hybrid systems for five years or 60,000 miles.
Engines, drive & performance
The LC is enormously fast but is best thought of as a GT rather than a sports car
From behind the wheel, the two LC 500 models couldn't be more different when you press the starter button for the first time. Pressing it on the LC 500h results in near-silence, with the V6 petrol engine only starting if more acceleration is needed than the electric motor can provide on its own. In breathtaking contrast, the 5.0-litre V8 rips into life before settling to a purposeful idle.
The V8 seems more tuneful in the LC 500 than in other Lexus models and the slight harshness it displays elsewhere has been polished, too. Lexus has even taken the trouble to run a tube through to the passenger compartment, through which the more enjoyable tones in the V8's voice are conveyed – the end result is that the engine always sounds exciting, but rarely grows overbearing.
A clever system of exhaust valves also opens to release extra noise when you drive enthusiastically, which encourages you to drive that little bit harder. Fortunately, this is made easy by an automatic gearbox with 10 closely spaced gears, said to help you 'develop a rhythm' when driving briskly. There are shift paddles behind the steering wheel, but the gearbox isn't quite as smooth, nor as responsive to manual changes, as the best dual-clutch transmissions.
The hybrid V6 isn't far behind the V8's 4.5-second 0-62mph time, but its appeal is dulled by a CVT automatic gearbox – although Lexus has programmed it with 10 'virtual' gears that attempt to recreate the character of a normal automatic.
Aside from the rather more spirited way the V8 delivers its power, the two models feel pretty similar from behind the wheel. There are five driving modes (Eco, Comfort, Normal, Sport and Sport +), the last one delivering the sharpest responses from the steering, throttle, gearbox and suspension.
If you order the LC 500 Sport+, you get dynamic rear steering and a limited-slip differential which promote a real feeling of agility through tight corners, as well as adding stability at higher speeds. Both models have a traditional rear-wheel-drive layout, and huge wheels and tyres mean you never feel you're running low on grip.
However, although the steering is precise enough that you can place the LC 500 on the road confidently, we wish it had a little more feel and feedback. Although it's not essential for laid-back cruising, it would provide a welcome boost to driver involvement when you let all that power off the leash on a challenging road.
Interior & comfort
The interior of the Lexus LC is plush, comfortable and well built
Lexus has a reputation for plush, high-quality interiors and the inside of the LC doesn't let the brand down. Drivers sit behind a hi-tech TFT digital instrument display with a central rev counter, flanked by the rotary controls for traction control and driving modes. Although the interface looks a little alien on first encounter, it soon becomes intuitive.
Driver and passengers alike will enjoy interior materials that feel expensive to the touch – our test car's mix of leather and Alcantara in dark rose and black was extremely stylish – and everything inside feels beautifully put together. There are some very appealing design touches, too, including cast-aluminium door handles that seem to float freely from the door's Alcantara suede upholstery. The seats have clearly had a lot of thought put into them as well; they're heated and cooled for comfort and can be adjusted in multiple planes to offer support where you want it.
Mild reservations are the number of buttons, which seems huge next to the more modern and minimalist interior of an Audi, and the Remote Touch control system for the infotainment screen, which occasionally infuriated in use.
Although firm, the LC 500 still rides smoothly at speed and never gets uncomfortable even on slow, bumpy roads. The extra weight of the hybrid system means the 500h has slightly firmer suspension to compensate, but this has negligible effect on the ride and the hybrid is every bit as comfortable as you'd expect an accomplished cruiser to be.
Practicality & boot space
The two rear seats are cramped and the boot is small, particularly in the hybrid model
Buying an expensive coupe isn't the best plan if you want a practical car, but most people sign up safe in that knowledge and they often have a second car for more mundane everyday driving jobs. The LC is a three-door only, meaning access to the rear seats isn't great and once back there, space is pretty tight. Lexus may call the LC a 2+2 coupe, but you're more likely to use the back seats as space for luggage rather than passengers.
That's especially true when you consider the size of the boot, which is tiny. The V8 version has 197 litres of space, while the hybrid version can only muster 172 litres because of extra components in its drivetrain.
Reliability & safety
Every LC model comes with plenty of safety tech, as well as the Lexus reputation for excellent reliability
Lexus was the top-rated brand in our 2017 Driver Power owner satisfaction survey, with an excellent reputation for the reliability and quality of its cars. Both the V8 engine and the hybrid system used by the LC 500 have been proven in other models and the way the car is put together speaks for itself. One area in which Lexus owners are particularly impressed is the interior and exterior look of its cars – we suspect the LC 500 will rate highly in this regard.
Euro NCAP has yet to crash-test the Lexus LC and is unlikely to do so, because it won't be sold in sufficient numbers. That shouldn't be any reason to put you off though, as Lexus cars that are tested always score highly. All LC models get the Lexus Safety System+, which consists of adaptive cruise control, pre-crash safety, lane-keep assistance, traffic-sign recognition, a sway warning system and auto-dipping headlights, as well as all the obligatory safety kit.
Price, value for money & options
The Lexus LC is an expensive car but it comes loaded with standard equipment
For the Lexus LC500's starting price of around £75,000, you can buy an entry-level Mercedes SL. Most other rivals cost more, though, with the top Porsche 911 running to over twice the price of the Lexus. A Jaguar F-Type is a cheaper alternative, but the Aston Martin Vantage costs significantly more.
The standard LC comes with adaptive suspension, LED headlights, a reversing camera, sat-nav, a DVD player, a 10.3-inch infotainment screen, 20-inch alloy wheels, climate control, heated and ventilated seats and keyless go. If you choose the Sport trim, Lexus adds sports seats, a carbon-fibre roof and 21-inch alloy wheels. The Sport+ trim adds the limited-slip differential, four-wheel active steering, a retractable rear spoiler and carbon-fibre scuff plates.
The car is so well equipped as standard that the list of options is very small; it consists of a 13-speaker Mark Levinson stereo and a colour head-up display.
Find out how this car scored on our sister site DrivingElectric