New Lexus LC Structural Blue paint takes eight months to produce
Special-edition Structural Blue Lexus LS features 300 billion pigment flakes
Gone are the days when you could order a car in any colour you liked as long as it was black: the new Lexus LC Structural Blue Edition features what must surely be one of the more sophisticated finishes ever offered directly by a manufacturer.
Taking inspiration from the iridescent wings of a butterfly, Lexus' new Structural Blue paint is the fruit of a 15-year research process, which its maker promises "takes vehicle colour to a new level".
The Lexus LC is a two-door, four-seater grand tourer that competes with the Maserati Gran Turismo and Mercedes SL. It's offered with a 470bhp 5.0-litre V8 engine or with a 295bhp 3.5-litre petrol-electric hybrid setup, and the Structural Blue specification can be ordered with either model.
Making the paint itself takes eight months, 12 production steps and 20 quality inspections. Once finished, it's applied to the plush LC coupe in a 15-micrometre-deep layer between the primer and the protective clear-coat top layer; only two Structural Edition LCs can be built in a day. The resulting finish is best seen by the naked eye, but Lexus says that while conventional paints reflect under 50% of light, Structural Blue bounces back nearly 100%.
The Morpho butterfly that inspired the LC Structural Edition is, according to Lexus, "renowned for the deep, shimmering blue of its wings". The Japanese carmakers says that its wings are actually colourless and the "blue seen by the human eye is created by light interference on the microscopic lattice surface structure of the Morpho butterfly's wings".
Paint aside, the LC Structural Blue Edition comes with a few other goodies, including 21-inch alloy wheels, carbon-fibre scuff plates, blue leather for the tops of the doors and the dashboard, white leather seats and contrasting orange door and centre console details.
The LC Structural edition will be offered in "strictly limited numbers" and no pricing information has been released, although it's available to order now.
Electric MG 4 to arrive in September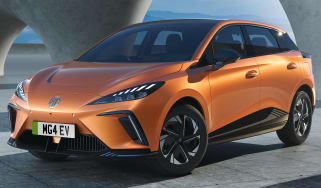 Electric MG 4 to arrive in September
Engine management light: top 5 causes of amber engine warning light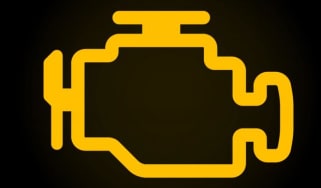 Engine management light: top 5 causes of amber engine warning light
Best new car deals 2022: this week's top car offers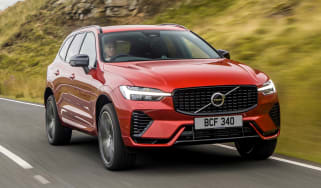 Best new car deals 2022: this week's top car offers