Honda Civic Type R review - the ultimate hot hatch?
"The latest Honda Civic Type R could go down in history as one of the hot hatch greats, but its high price tag could prove a step too far for some enthusiasts."
Pros
Sensational to drive
Improved interior
Practical day-to-day
Cons
Expensive to buy
Polarising rear wing
Invokes luxury car tax
Verdict - Is the Honda Civic Type R a good car?
The latest Honda Civic Type R is one of the hottest hatchbacks around, with a powerful engine and involving drive. Looking less like it's been styled by a hyperactive seven-year-old than its predecessor, the front-wheel-drive Type R is designed to be able to attack a B-road as well as a racetrack. However, costing almost £50,000, Honda's hot hatch is far from affordable and there are several options out there that will offer almost as many thrills at a more digestible price point.
Honda Civic Type R models, specs and alternatives
The Honda Civic Type R is the high-performance variant of the 11th-generation Civic. While that car has gone hybrid-only, the Type R remains petrol-powered for now. The latest version is even more potent than before, and could go down in history as one of the ultimate front-wheel drive cars ever to wear number plates.
Where the old version's lairy looks put off some buyers from rushing to their local Honda dealership, the new FK8 model also has an ace card to play. While it's by no means subtle – a large touring-car style rear wing, bright red seats and triple exhaust setup are clear indicators of the car's sporty nature – when specified in a dark colour, it is possible for the hot Civic to fly under the radar. For hot hatch fans who also use their car for work and family trips, this is a big improvement over the bonkers styling of the old model.
Unlike the standard Honda Civic which can be configured in one of several ascending trim levels, there is only one standard specification for the Type R. You need not worry, however, as for your circa-£50k this includes 19-inch alloy wheels, LED headlights, red suede sport seats, a nine-inch central touchscreen, digital dials and a reversing camera.
The beating heart of the new Type R is its turbocharged 2.0-litre four-cylinder engine; this is an upgraded version of the outgoing car's powerplant and produces a potent 325bhp and 420Nm of torque. But while straightline performance has increased, it's the chassis upgrades that are most likely to be appreciated by keen drivers. Honda engineers' relentless tweaks to the adaptive suspension, brakes and software all make the newest Type R even more engaging and rapid to drive on the road. On a track, many drivers will be able to hop in the Civic and keep up with far more exotic machinery thanks to the confidence it instills, and the sheer level of grip it can muster.
Back to the daily grind, and like the best hot hatches, the Type R can also carry four adults with ease – there's actually lots of room in the back – and it has a massive 410-litre boot for swallowing luggage, child car seats or track day gear. 
On first acquaintance, the Civic Type R seems like it has managed to get pretty close to hot hatch perfection. The main stumbling block, however, might be its price. The Type R we tested had a sticker price of just over £47,000, which is an eye-watering sum, even accounting for the price rises seen across almost every new model on sale. 
Partnership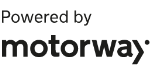 Need to sell your car?
Find your best offer from over 5,000+ dealers. It's that easy.
While it won't be anywhere near as quick as the Type R on track, a Volkswagen Golf GTI starts from around £38,000 and it's still great fun on a twisty road. It remains to be seen if Type R fans will be bowled over enough to fork out such a lofty sum, which also makes it liable for the luxury car tax that hot hatch models usually avoid.
MPG, running costs & CO2
While running costs should be reasonable, the Type R will be priced out of reach of some fans
While the Civic Type R clearly hasn't been designed with ultimate fuel efficiency in mind – the standard Civic with its hybrid powertrain is a better bet if you're looking to maximise your MPGs – it still needs to be cheap enough to run every day to be considered a true hot hatch contender. Luckily, turbocharging lends itself to boosting economy figures so long as you can resist the urge to sink the accelerator into the carpet. 
Do so, and the familiar Honda 2.0-litre four-cylinder turbo petrol can return up to 34.4mpg – a small improvement over the old model's 33.2mpg figure. CO2 emissions are also down slightly to 186g/km (instead of 192g/km), but this won't have any real effect in the UK, where it will cost the standard rate in annual VED (road tax) and sit in the highest Benefit-in-Kind (BiK) band for any brave company-car drivers taking the plunge.
Unfortunately, the Civic's elevated price tag also means it breaches the £40,000 mark where luxury car tax brings a hefty surcharge in years two to six after registration. All told, the Type R will cost its first owner more than £500 a year in VED alone. Insurance is also likely to be a rather hefty bill, especially for younger drivers and those in high-risk areas. The previous model sat in group 40 (out of 50), and if anything, the new version could be placed higher than this. It makes it a more costly car to insure than the Volkswagen Golf GTI in group 28.  
Engines, drive & performance
Performance rivals that of four-wheel drive hot hatchbacks costing even more money
The new body is the most obvious change for this generation of Civic Type R, and Honda claims it's 15% stiffer than the outgoing model's. Otherwise, most of the suspension, engine, gearbox and Brembo-developed braking components are carried over from the old car. Instead of throwing them out and starting again, Honda has decided to focus its budget on honing them even further – the Type R was already one of the finest hot hatchbacks to drive after all. The new car does get a larger front air intake compared to the old model, improving cooling to the front brake discs. The new car also sits on Pilot Sport 4S tyres specifically developed by Michelin to cope with the Type R's huge torque to the front wheels when cornering.
The new Honda Civic Type R's four-cylinder turbocharged engine now produces 325bhp and 420Nm of torque, and it can hit 62mph from a standing start in 5.4 seconds. Its top speed has also risen from 169mph to 171mph – the sort of figure once only associated with powerful sports cars. That's despite the Type R now weighing 24kg more than before, largely because of its noticeable growth spurt.
The stiffer body shell actually allows the chassis to feel more supple on the road, and alongside the move to slightly smaller 19-inch alloy wheels, the Civic Type R is actually easier to live with than ever before. However, it also manages to be even more focused when on the racetrack; the Type R's steering, brakes and acceleration all feel noticeably better than before, making the hot Civic incredibly balanced when on the limit.
Honda has revised the gear linkage for the latest Civic Type R – we found it resulted in even slicker shifts from the six-speed manual transmission than ever before.
On track, we don't think even a more expensive and four-wheel drive hot hatchback like the Volkswagen Golf R or Mercedes-AMG A35 would be able to carry so much speed through a corner. We fully expect it will be able to take back the Nurburgring lap record from the Renaultsport Megane RS Trophy R. Prospective owners will also be pleased to note that as well as the Comfort, Sport and +R driving modes, there's now an 'Individual' setting that allows you to tailor the steering, suspension and engine settings you want. This has been a past bugbear, especially in the UK where you might want the most potent engine mode for a B-road blast, but the suspension is way too firm in +R mode.
Interior & comfort
Quality and design take a welcome step upmarket
As we've alluded to, the really surprising thing about the latest Type R is how civilised it is when you dial back its settings. It's more refined and smoother than the outgoing car, and this nails the brief of a hot hatchback, which should be able to be used day in, day out, all year round. 
The driving position is just about perfect and the quality of the interior compared to the old car is a step up, both in terms of fit and finish and the technology that's on offer. The horizontal air vents are a new design touch that lends the Civic a more upmarket look. The instruments and central touchscreen no longer seem like aftermarket additions, and there are still some physical buttons that make adjusting settings on the move easier.
The infotainment system is a little more modest compared to that of rivals such as the Mercedes-AMG A45 S. The Civic Type R's system isn't as crisp, modern, or fast as the A45 S's but there are many Type-R specific hi-tech features such as readouts to tell you your steering angle, brake pressure, G-force and yaw rate – that might matter to you if you're particularly keen on analysing your driving habits at a track day.
Compared to the standard Civic, the Type R gets the iconic red sports seats, which are some of the best in the business, red Honda badging, an aluminium shift knob and an Alcantara-wrapped steering wheel – all of which give off a sense that this is something very special, indeed. All cars come with 19-inch alloys, LED headlights, front and rear parking sensors, a reverse camera, adaptive cruise control and wireless smartphone charging.
Civic Type R options include Honda's signature Championship White paint, which particularly suits its look, though it costs an extra £650. There's also a Carbon Pack, which adds some carbon-fibre trim around the car, but it's expensive and doesn't really add much, so we would avoid it.
Practicality & boot space
If you need a car that can win on Sunday and do the family shop on a Monday, this could be it
The 11th generation of the Honda Civic has now grown to the point where some car fans may think it resembles the recently-discontinued Honda Accord. It's one of the longest cars in its class, so there's plenty of legroom, even accounting for the Type R's race-inspired front seats. 
If you're in the market for a fast car for track days, you'll also struggle to beat the Type R's 410-litre boot. This is larger than the 380 litres of space you'll find in a Volkswagen Golf GTI, and eclipses the 226 litres of the Toyota GR86 coupe, which might also be on a driving enthusiast's wish list. Fold the Honda's rear seats down and space increases to 1,220 litres, so transporting a spare set of wheels and tyres will be no problem at all. Useful features include a parcel shelf made from thin fabric, which can be rolled away into an umbrella-sized box when not in use.
Reliability & safety
The Civic Type R is thoroughly engineered and has a five-star safety rating
The Civic is too new for any reliability data to be available, but Honda does have a solid reputation for engineering. In many ways, it also goes without saying that the Civic Type R is 'overengineered', with far beefier suspension, braking and powertrain components like the clutch and driveshaft to handle its performance. Issues identified with the previous Type R – which could overheat if driven on track in hot weather – have also been tackled with a larger grille and enhanced cooling.
As a brand, Honda finished in an encouraging fifth position out of 29 manufacturers in our latest Driver Power survey. A reasonably low 15.3% of owners reported a fault within the first 12 months of ownership.
The Civic has proven itself to be a very safe car already, thanks to a five-star score in the strict new Euro NCAP testing regime. It performed particularly well in the Adult Occupant and Child Occupant categories. Features including autonomous emergency braking (AEB), lane keep assist and traffic sign recognition are fitted as standard.