Watchdog: Customer cancels Type R after unexplained delay
Honda unable to provide a delivery date to customer due to mystery parts shortage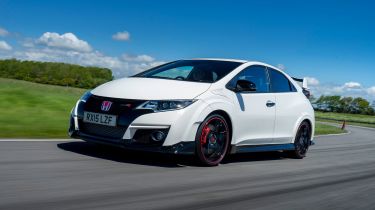 When there's a problem with your car, the best thing a manufacturer can do is be up front about the issue – at least you'll know where you stand, even if it's bad news.
Sadly, that doesn't appear to have been Honda's stance recently. The company's taken months to own up to a parts delay that affects Civic owners, and which has already forced one customer to cancel his order on a new Type R.
When Steve Allan of Sandbach, Cheshire, put a deposit down on a brand new Civic Type R at the beginning of June, he was expecting delivery early the following month. Instead, dealer Holdcroft Honda Crewe repeatedly bumped the delivery date back – with no explanation why.
Steve told us: "The date moved five times, and Honda even built the wrong car at one point. But each time it was me who had to chase the dealer to see what was going on."
Worse still, he'd incurred a £2,000 early termination charge cancelling an existing hire contract on a Civic, which it was then too late to reverse by the time he discovered his car was not going to be delivered on the agreed date.
Steve complained to Honda, but was staggered to learn it could now not give him any delivery date at all. "I'd had enough by then," he said. "I wasn't going to wait any longer, so I told the dealer I wanted to cancel my order and get my deposit back."
When we called Honda to complain, too, its spokeswoman admitted: "We're currently experiencing a parts delay on a number of Civic Type Rs, which we're working incredibly hard to rectify. However, at this stage we're unable to specify an exact delivery date."
We asked why Steve hadn't been told this from the outset, and she added: "Mr Allan should have been told there was a delay in manufacturing, and we apologise if this was not made clear." She refused to reveal which parts were affected, however, or the number of customers involved – but said courtesy cars would be offered in the meantime.
Steve decided to cancel his order and was refunded his deposit. But he told Auto Express: "I've decided to buy a car that I can actually see this time." He's now the happy owner of a second-hand BMW Z4.