New Porsche 911 GTS on sale now
New Porsche 911 GTS has 473bhp and sits between the Carrera and high-performance GT3 models
Powered by a 473bhp 3.0-litre, six-cylinder engine 
Rear and four-wheel drive available 
On sale now from £108,920 
The new Porsche 911 GTS is on sale now. It has the same 3.0-litre, six-cylinder engine as the Carrera S but power is boosted by 29bhp to 473bhp, giving the GTS almost 100bhp more than the entry-level 911 Carrera.
Available in rear or four-wheel drive, order books are now open for the new model, which is priced from £108,920 for the coupe. Buyers who want some top-down cruising will need to pay £118,720 for the Cabriolet or £124,300 for the Targa version.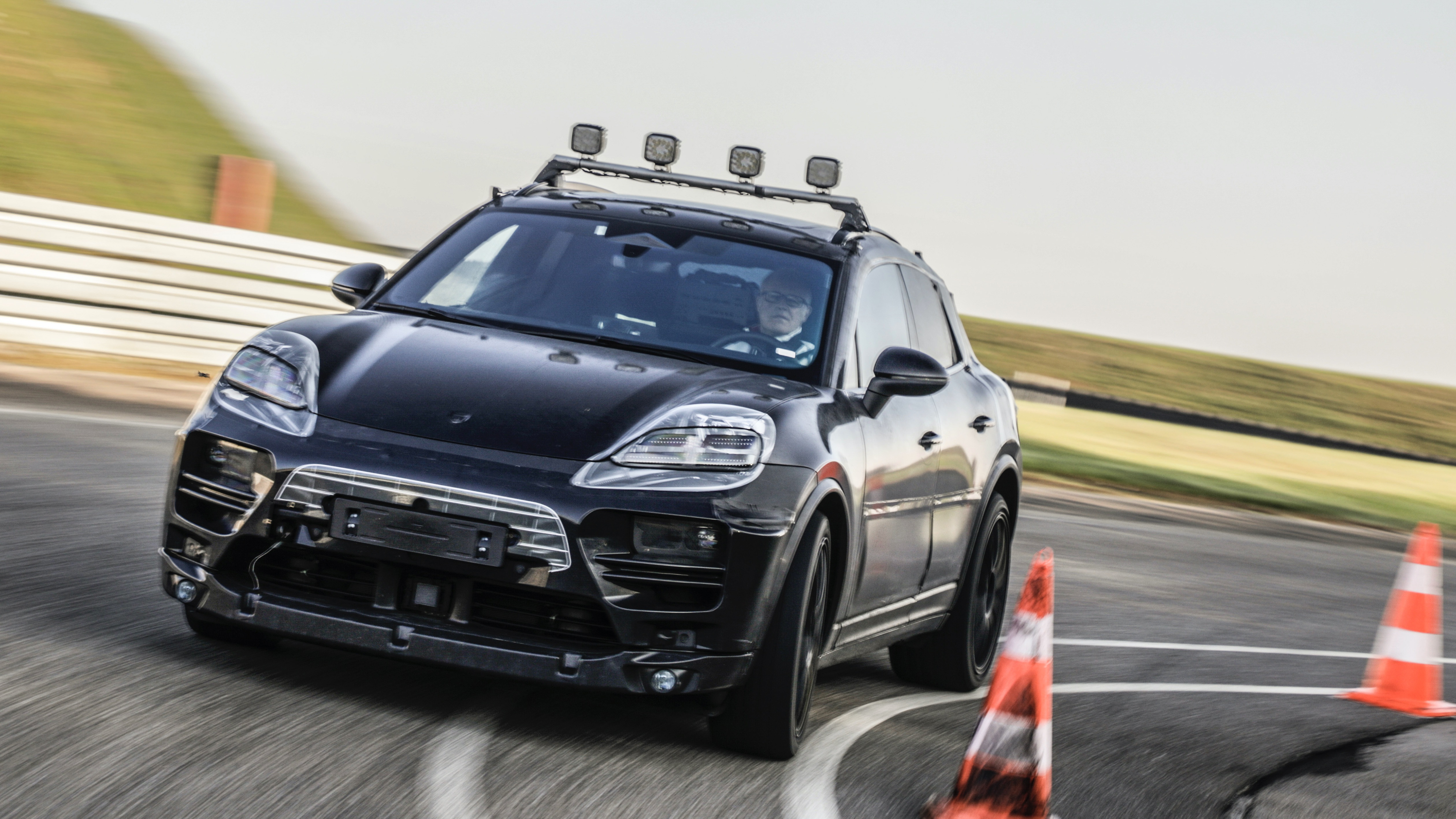 New electric Porsche Macan will arrive in 2023
Exterior and styling 
The new 911 GTS boasts a more menacing appearance than the standard 911 Carrera, thanks to a muscular body kit and satin black alloy wheels. Other upgrades include a new sports exhaust system with black tailpipes. 
Interior and technology 
Unlike the hardcore GT3, the new 911 GTS shares more similarities with the Carrera when it comes to the interior. The cabin is trimmed in Race-Tex microsuede upholstery as standard but for those who want more performance over practicality, Porsche is offering an optional lightweight package. This includes removal of the rear seats and a lightweight battery and window glass, which reduces the weight of the GTS by 25kg. 
The GTS will be fitted with the brand's latest PCM 6.0 infotainment system. Buyers yearning for track days will be pleased with the database of 300 race circuits worldwide, and can make use of the pre-loaded virtual race coach, lap timer and racing line mapping.
Engines and performance 
The new 911 GTS shares the same twin-turbocharged 3.0-litre flat-six engine as the 911 Carrera and Carrera S but here it's been tuned to produce an extra 29bhp and 40Nm of torque over the latter. In total, the 911 GTS has a power output of 473bhp and 570Nm. 
When drive is sent to the rear wheels via a standard seven-speed manual gearbox in the Carrera GTS, Porsche says the car can sprint from 0–62mph in 4.1 seconds and go on to reach a top speed of 193mph. 
An eight-speed dual-clutch PDK gearbox is available for the same price as the manual, cutting the GTS's 0-62mph time to just 3.4 seconds. The four-wheel drive Carrera 4 GTS model is an additional £5,580 at £114,500 and is capable of 0-62mph in 3.3 seconds.
The 911 GTS gets stiffer springs over the Carrera, along with a 10mm lower ride height, so it will certainly feel and look more sporty on the road. 
Read our review of the Porsche 911 coupe or find out more about the new 2021 Porsche 911 GT3.