Porsche 911 GT3 RS coupe (2015-2019)
"The Porsche 911 GT3 RS is one of the most rewarding and exciting drivers' cars ever made"
Pros
One of the best engines ever
Thrilling driving experience
Dynamic looks
Cons
Price tag
Expensive options
Produced in limited numbers
The Porsche 911 GT3 RS is a track-focused special edition designed to offer driving enthusiasts the undiluted and uncompromised 911 experience. The latest model is essentially an updated version of the previous one, but, contrary to the tradition of somewhat cursory facelifts, it actually represents a noticeable improvement.
The car uses the same spectacular naturally aspirated 4.0-litre flat-six petrol engine as its predecessor, producing 513bhp to get the GT3 from 0-62mph in 3.2 seconds. The handling, however, has been improved; the 2018 GT3 RS feels even more agile and engaging than any previous version.
The best supercars money can buy
You can only explore the car's full ability on a track, where it performs exceptionally, but the GT3 RS is still incredibly impressive at more sensible speeds on a twisty public road.
It's not practical, economical or cheap to buy, but if you're looking for the ultimate sports coupe at any price, the 911 GT3 RS should be at the very top of your list.
MPG, running costs & CO2
Most GT3 RS owners won't be worried about running costs, and it's a good job
Car manufacturers are now working harder than ever to engineer respectable fuel economy into their sports cars, but when you reach this level of performance, few, if any, compromises are made. The 4.0-litre six-cylinder petrol engine in the GT3 RS claims an official average of 22.1mpg with CO2 emissions of 291g/km. If you take the car on track, which you'll want to do as often as possible, expect the mpg figure to plummet towards a single digit.
The car will cost £140 to tax annually, plus a £310 surcharge in years two to six of ownership, because it costs more than £40,000 to buy. That brings the total during this period to £450 a year.
The GT3 RS will be placed in group 50 by insurers, the highest available, so cover will be expensive. Like all new Porsches, the GT3 RS comes with a three-year, unlimited-mileage warranty. Servicing will be costly, as will consumables like brake pads and tyres.
Overall, running the GT3 RS will cost you no more than any other performance car that costs £140,000 and it's likely buyers who can afford one will also be expecting, and able to afford, the costs involved with maintaining and running it.
Engines, drive & performance
The 911 GT3 RS is simply one of the best cars to drive ever
If you're looking for a sports car that's engaging, rewarding, thrilling and fast, there's arguably nothing better than the latest 911 GT3 RS. The previous version was an incredible drivers' car, but this one is even better; it's sharper, faster and communicates even more through its responses and controls.
There's only one engine available, but it's one of the best ever made. In a world dominated by turbocharged engines, the naturally aspirated 4.0-litre six-cylinder is a purist's dream and a reminder of how good turbo-free engines can be. It produces 513bhp and can propel the GT3 RS from 0-62mph in 3.2 seconds, revving all the way to 9,000rpm as it does so.
Coupled to the engine is a seven-speed PDK automatic gearbox that has been honed to deliver even faster shifts than before. The lack of a manual gearbox may disappoint some buyers, but in truth the PDK feels like the right choice, because the car's frenetic pace on a circuit would only be hampered by manual gearchanges.
Partnership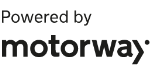 Need to sell your car?
Find your best offer from over 5,000+ dealers. It's that easy.
The optional carbon-ceramic brakes on our test car were capable of incredible stopping power, with plenty of feel, and there's an abundance of traction for impressive stability in corners. Weight-saving measures combined with increased levels of downforce and retuned rear-wheel steering make the 911 GT3 RS one of the sweetest cornering cars currently available to buy.
Interior & comfort
The GT3 RS interior boasts high-quality materials and a logical layout
The interior of the 911 GT3 RS isn't much different in design terms to the standard 911, with the major exception of the roll cage that sits behind the front seats. The materials used feel suitably high-quality, with a mix of leather and Alcantara throughout the cabin. The car comes with lightweight bucket seats as standard, complete with carbon-fibre touches.
The ride is by no means crashy, but you undoubtedly sacrifice some comfort when driving the GT3 RS on public roads, away from the smooth tarmac of a racetrack. The suspension was always going to be firm in a car of the GT3 RS' nature, but the handling makes it a very worthy trade-off. The adaptive dampers mean you do at least have the option to slacken off the ride slightly when not driving enthusiastically.
Practicality & boot space
There are no rear seats in the GT3 RS and the boot is small
Buying a £140,000+ sports coupe isn't the action of an individual looking for a practical car, and it's safe to say practicality isn't a GT3 RS strength.
There's a small 145-litre storage space under the bonnet for a few soft bags, a lockable glove box, two cup-holders and some clothes hooks on the B-pillars, but other than that there's not much in the way of storage. There are no rear seats and the roll cage in their place makes putting anything behind the rear seats awkward.
Reliability & safety
Porsche has a reputation for excellent reliability, build quality and safety
Previous Porsche GT3 RSs haven't sold in sufficient numbers to be rated in our Driver Power satisfaction survey, but the last time Porsche featured in the manufacturers chart (2016), the brand came an impressive seventh out of 35.
The cost and exclusivity of the GT3 RS mean it won't receive a Euro NCAP safety rating. Build quality is excellent, however, and the car comes with plenty of safety technology, including the Porsche Side Impact Protection System, comprising side-impact protection in the doors, plus thorax and head airbags. The GT3 RS boasts immense traction and high-performance brakes that should be more than capable of keeping you on the road when doing legal speeds.
Price, value for money & options
The 911 GT3 RS is undoubtedly expensive but you get what you pay for
The GT3 RS is a very expensive car to buy, but it's surprisingly easy to call it 'good value for money' when you experience just how brilliant it is. You simply aren't able to buy a car that's as rewarding, or as fast, around a racetrack for the same amount of money.
Standard equipment includes sat nav, climate control, adaptive dampers, bi-xenon headlights, bucket seats, DAB radio, Apple CarPlay, wireless internet access and Porsche Car Connect, which includes Carfinder, Remote Vehicle Status and a tracking system.
The options list is very long and ticking a few boxes on it is an easy way of adding thousands of pounds to the total cost of the car. The Weissach Pack is expected to prove popular with buyers; it comprises a carbon-fibre roof, magnesium wheels and a titanium roll cage that cut around 30kg from the car's weight.
There are four standard paint choices, plus six more that cost around £2,500 each. LED headlights are just under £2,000, a reversing camera is just under £500, carbon-ceramic brakes are £6,500 and a Bose Surround Sound system is £1,000. There are also a raft of personalisation options for the car's vents, wing mirrors, door handles and interior.