Porsche Taycan Cross Turismo estate review
"The Porsche Taycan Cross Turismo has all the attributes of the saloon but with more space and a unique style of its own"
Pros
Increased space
Stunning performance
Distinctive design
Cons
No rear-wheel-drive version
Range could be even better
Expensive
The Porsche Taycan Cross Turismo is the estate version of the all-electric Porsche Taycan saloon, although such a simple distinction doesn't really do it justice. Along with its elongated roof, the Cross Turismo gets a fashionable, rugged look that's likely to strike a chord with buyers. 
An off-road pack emphasises this with plastic wheel arches and cladding, along with a 30mm boost in ground clearance. These changes don't exactly make the Cross Turismo an off-roader but should provide reassurance on a rough track or snow-covered road. There's also 47mm of extra headroom in the rear seats compared with the standard Taycan, courtesy of the redesigned roof, and more space for luggage too. These changes also give Porsche a model with no direct rival, as cars including the Tesla Model S Plaid, Mercedes EQS and Audi e-tron GT are only available to order as four-door saloons.
Boot space increases to as much as 446 litres (1,212 litres with the rear seats folded down), which is an increase on the 366 litres in the regular Taycan. However, that's still a lot smaller than a boxy rival like the conventionally powered Mercedes E63 Estate, which has a large 640-litre boot. One trick the E63 can't replicate is the 84-litre 'frunk' storage space under the Porsche's bonnet - every inch of the equivalent space in the Mercedes is taken up by the engine.
More reviews
In-depth reviews
The brawny Taycan can rival just about any rival for acceleration too; the Turbo S Cross Turismo takes just 2.9 seconds to get from 0-62mph and feels incredibly quick in the process. Its dual electric motors can produce up to 750bhp in 'overboost' mode, and their instant response makes the Cross Turismo feel faster than many supercars when you hit the throttle.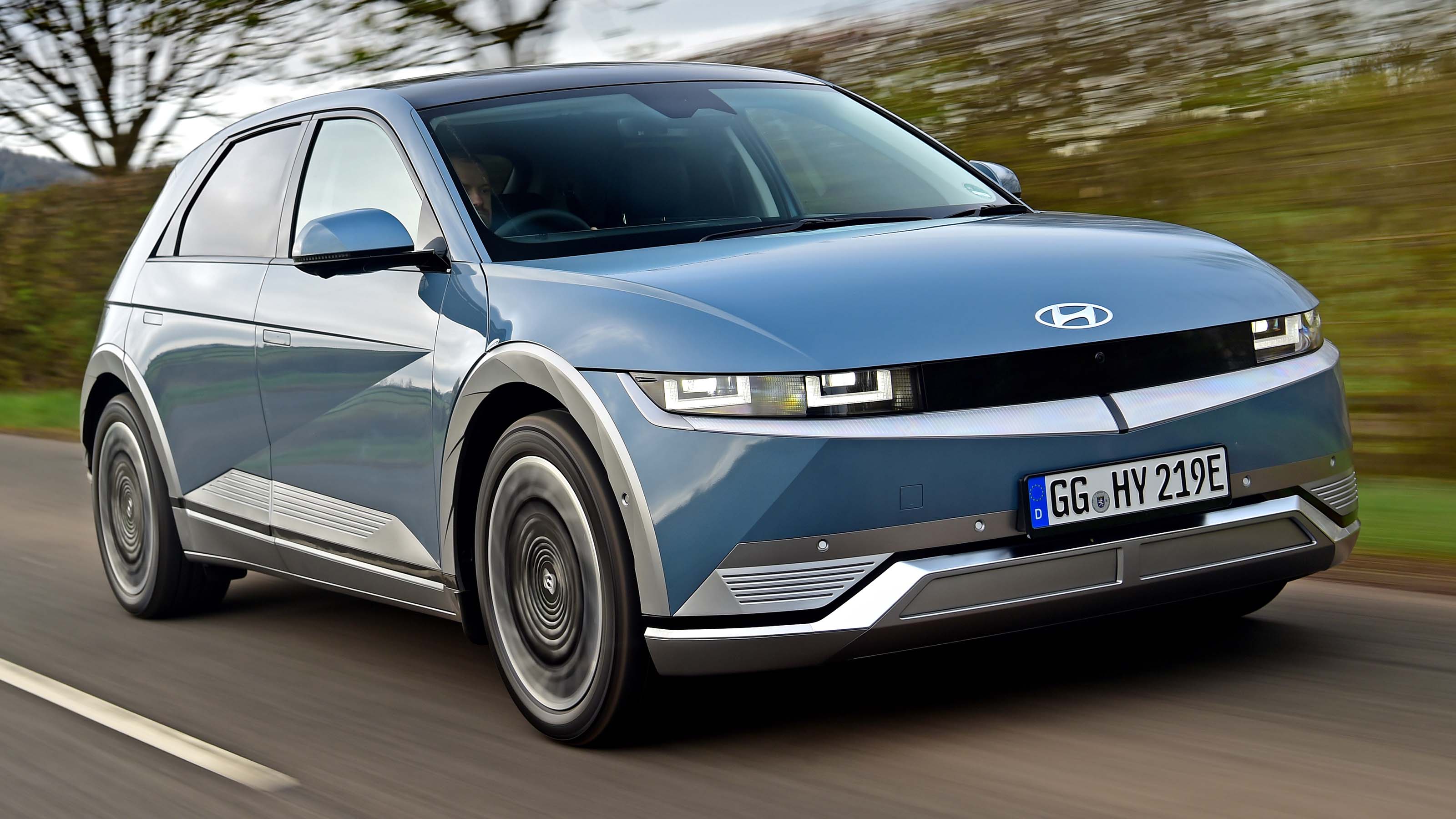 Top 10 best electric cars 2022
More affordable 4 and 4S models offer 493bhp and 563bhp respectively, but still with four-wheel drive, as the name suggests. A rear-wheel-drive-only version is unlikely given the Taycan Cross Turismo's rugged pretensions. Driving range is up to 283 miles in the 4, decreasing to 260 miles in the flagship Turbo S version. While this is reasonable for a high-performance EV, the Porsche can also be topped up very quickly - at charging speeds up to 270kW.
The Taycan Cross Turismo won't be on everyone's shopping list - it starts from well over £80,000 - but for those in the market for a supercar-fast estate, it's a desirable new contender. Not only can it out accelerate most rivals, it has all the zero-emissions advantages of an EV, low running costs and uniquely desirable looks.
Range, charging & running costs
A decent range is backed up with high charging speeds
The Taycan Cross Turismo shares its electrical architecture, battery and motors with the Porsche Taycan, so it can manage just under 300 miles on a single charge. Not only that but it also boasts incredibly fast charging speeds, so the time it takes for a coffee stop can add serious miles to the car's range.
A 93kWh battery gives the 4, 4S and Turbo Cross Turismo a maximum range of around 280 miles. Choose the range-topping Turbo S and this dips slightly to 260 miles and, unlike the Taycan, a smaller battery isn't offered for the estate. These aren't bad range figures but both the Mercedes-AMG EQS (360 miles) and Tesla Model S Plaid (395 miles) can top the 300-mile mark.
The size of the battery means a full charge will take around 13.5 hours using a 7.4kW home wallbox but in reality, most owners won't need to charge their car from 0-100% very often. Home charging can reach speeds of up to 22kW with an optional upgrade but you'll also need a three-phase electricity supply and special wallbox. With 800V charging, the Cross Turismo can be topped up at 270kW using an ultra-rapid public charging point, taking the battery from 5-80% in 23 minutes.
Like all EVs, the Porsche qualifies for VED (road tax) exemption with no luxury car surcharge in years two to six. It will also appeal to high-flying company-car drivers, thanks to its low Benefit-in-Kind rating. 
Electric motor, drive & performance
Otherworldly acceleration and low centre of gravity give the Cross Turismo searing pace
With power spanning from 493bhp to 750bhp and with four-wheel drive as standard, the Taycan Cross Turismo certainly has the numbers to back up the Porsche badge. The Safari-style body kit, raised suspension and estate bodywork also gives this version an added dose of personality. Even with slightly taller suspension, its perfectly weighted and direct steering instantly gives the driver confidence. A 20mm increase in ride height is standard but choosing the Off-road Design Package boosts this to 30mm (versus the regular Taycan) and adds tougher bodywork.
It might weigh around 2.2 tonnes but Porsche has experience of making heavy cars, like the Porsche Cayenne, handle like sports cars, and it has done so again here. Grip and traction levels are so high you'd have to take to a track to unsettle the car, and its low centre of gravity means there's little lean in corners.
Even the most affordable Cross Turismo 4 gets 493bhp and can do 0-62mph in 5.1 seconds, which will be fast enough for virtually any estate car owner. But this is Porsche, so the 4S gets 563mph, chopping a second off the 0-62mph run and increasing its top speed to 149mph. In our experience, the 4S has such instant acceleration that most cars can be overtaken in the time it would take a petrol or diesel car to downshift and start accelerating.
For truly eye-popping acceleration, there's the Turbo range - named to reflect the lineup of Porsche's more traditional petrol models like the Porsche 911. The Turbo has 670bhp as standard, for a 3.3-second 0-62mph dash, while the range-topping Turbo S has 750bhp. The latter has a neck-straining 2.9-second sprint time and both Turbo models top out at 155mph.
Interior & comfort
Beautifully built and very high-tech
The Porsche is beautifully refined on the move and while there's a faint whirr from the electric motors, we found it added to the futuristic experience rather than detracting from it. There's also a synthetic 'engine' sound that's much more subjective in its appeal but it can be turned off if you don't like it. Despite being such a high-performance car, the suspension does a remarkable job of keeping things smooth for passengers. 
It's clear the Taycan's interior is a cut above most rivals as soon as you slip into the driver's seat. Its three screens (for the car's settings, infotainment and instruments) are all crisp and high-contrast, with snappy responses. There are quite a few settings and sub-menus but once the car is configured to your liking, these can be largely left alone. It's even possible to add a fourth screen for the front passenger, although this costs around £700 extra.
Costing from around £80,000, even the 'entry-level' Taycan Cross Turismo is well into luxury territory and it's equipped with 19-inch alloy wheels, LED lighting, dual-zone climate control, powered front seats, a 16.8-inch driver's display and a 10.9-inch touchscreen with Apple CarPlay. The 4S brings mechanical changes but the kit count is the same as before.
The Turbo model represents a big jump in price to more than £115,000. Wheels increase to 20-inches in size and there's also leather upholstery, heated front and rear seats, and a Bose stereo system. The Turbo S is around £140,000 and for that you get upgrades including ceramic brakes, rear-wheel steering and sports seats.
Practicality & boot space
A longer roof adds passenger and boot space
While it's by no means a replacement for a Range Rover, there's an extra 30mm of ground clearance and more plastic cladding around the bottom of the Cross Turismo compared with the regular Taycan. This should make owners happier to take their Taycan Cross Turismo across a field, down a gravel track or up a snowy road to their ski chalet. Top Turbo S versions also get rear-wheel steering, which helps reduce the turning circle for easier manoeuvring.
The Taycan Cross Turismo's extra interior space is likely to be more useful day-to-day. Thanks to its longer and taller roofline, there's 47mm extra headroom for anyone in the back seats, while 446 litres of boot space isn't bad either - the standard Taycan has 366 litres. This expands to 1,212 litres with the seats folded down, while the Turbo versions have slightly lower figures of 405 litres and 1,171 litres. Every version also gets 84 litres of storage in a 'frunk' under the bonnet.
Reliability & safety
A five-star Euro NCAP score will appeal to the safety conscious
​The 'J1' platform found under the Taycan was completely new, and is now being rolled out for the Audi E-Tron GT and Taycan Cross Turismo. It's still very early to predict its reliability but we haven't heard of any major issues so far. It's also very reassuring that Porsche topped our 2021 Driver Power owner satisfaction survey, beating every other luxury and mainstream brand. Just 14% of owners reported a fault within the first year.
While many Porsche models aren't tested by Euro NCAP, the Taycan has been assessed, and awarded the full five-star rating. Considering the Taycan Cross Turismo is virtually identical ahead of the windscreen, we imagine this score will apply here too.
The latest safety equipment from the Volkswagen Group is fitted, including a system called InnoDrive that can help drive the Taycan Cross Turismo within its lane, keep pace with traffic and even help with overtakes. Autonomous emergency braking and rear cross-traffic alerts help avoid collisions, while night vision is also available to help spot pedestrians and other objects in the dark. 
Next Steps
Which Is Best?
Cheapest
Name

350kW 4 93kWh 5dr Auto

Gearbox type

Auto

Price

£81,500
Most Economical
Name

350kW 4 93kWh 5dr Auto [5 Seat]

Gearbox type

Auto

Price

£81,836
Fastest
Name

440kW GTS Sport 93kWh 5dr Auto

Gearbox type

Auto

Price

£104,990