Car dealers: buying a new car from a main dealer
We look at the pros and cons of visiting a dealer to buy a new car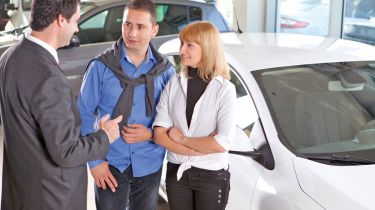 It's so easy to shop for cars online that leaving the comfort of your house for a windswept forecourt might seem like an odd choice. Many manufacturers even offer configurators on their websites that will let you create an example of the car you're considering in your exact specification. However, despite the usefulness of manufacturer websites, there are still some good reasons to visit a dealership in person.
The general public traditionally holds car dealers in fairly low regard but in reality many of them are knowledgeable and helpful. If you know what you need from your next car, but not which model or trim is suitable, a dealer should be able to suggest the car and spec that will be the best fit.
Best car dealerships in 2019, as voted by you
Independent online retailers and brokers can grab your attention with lower prices than you'd find at dealers but they won't usually offer part-exchange and the process of buying a car from them will not include an opportunity to test drive the car you're buying.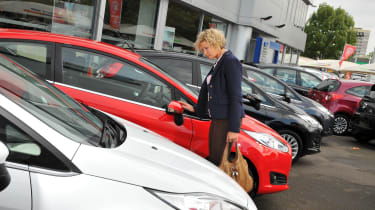 Choosing the specification
Buying from a manufacturer dealership gives you the most options when it comes to colour and the equipment the car comes with. Ordering the same car from an alternative seller may be slightly cheaper but that might be because you can't be as exacting about the specification.
The close relationship between manufacturers and their dealers means that a dealer may be in a position to offer you warranties, discounts and offers that other sellers are unable to match. After-sales support is likely to be more comprehensive too and the dealer that sells you the car will be the same person to go to if anything goes wrong with the car once you've taken delivery of it.
Dealer or a broker?
Buying through a broker can be tempting because of the discounts they're able to offer. It's worth knowing that some cars are cheaper because they've been pre-registered, making you the second owner on the vehicle registration certificate. If you order a new car from a dealer, you'll be the first owner, which may mean you make more money from the car when you come to sell it.
Prices may seem high at a dealership but you may get better service and there is the option to part-exchange your old car.
Alternatives to buying a car in a dealership include buying from a broker - you can find out more about brokers by reading our tips and advice piece on brokers.
See if you can negotiate a better deal on your next car with our guide, or read whether you should choose a main dealer for servicing.
Top 10 best hybrid cars 2021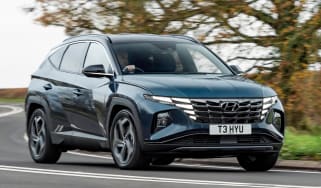 Top 10 best hybrid cars 2021
Genesis GV80 SUV review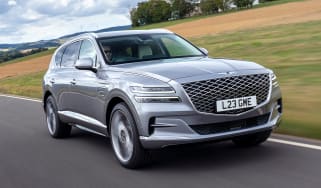 What is AdBlue?