New, used or nearly-new: which is best for you?
Deciding which is best for you is a tricky thing to do. We summarise the pros and cons to help you choose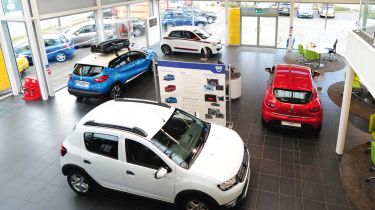 Pros of buying a second-hand car
Cost – the price of a used car will almost always be lower than that of a brand new version. A car that has previously been used by someone will be less valuable than one that is fresh off the production line.
Proven – buying a car that's just been released could expose you to technology and engineering that has not been extensively tested in the real world. While most cars are pretty reliable these days, being an early-adopter of a certain model doesn't always pay off. It can take months for issues to present themselves, and sometimes years for them to become widely known. Issues like corrosion might not be immediately identifiable and could only materialise after the model has been on sale for a few years.
Lower depreciation – a second hand car will lose its value more gradually than a brand new one. In fact, if you choose a car that's close to the bottom of its depreciation curve, it may be possible to run it for a long time and barely lose any money. In fact, you might be able to sell it for the same figure you bought it for. This won't be the case for a new car, because it loses value as soon as it's been driven.
More choice – there's a huge range of second-hand cars on the market, far more than are available new. You may find that an older model that is no longer in production makes more sense for you, or that a previous-generation of a current model is better suited to your needs. You may simply prefer the styling of an older car.
Your money goes further – if you have £15,000 to spend on a New Ford Fiesta, you could buy a brand new Zetec model. But with a bit of legwork you should be able to find a nearly-new top-spec Fiesta Titanium X, which is far better equipped, for a similar amount of money.
Cons of buying a used car
History – you have no way of guaranteeing every element of the car's history. It may have been clocked (tampered with so that the odometer reads a lower number of miles than the car has actually covered, thus making it seem more valuable) or it may even have been previously written-off in an accident. Reputable dealers shouldn't be involved in either of these practices, but some unscrupulous sellers have been known to take advantage of naïve car buyers. You should always pay for a vehicle history check, which will help to uncover a vehicle's hidden past. Services such as the HPI Check can confirm if a vehicle has outstanding finance, been recorded as stolen, has been written off or has a mileage discrepancy. You can also pay for physical inspections that'll highlight any hidden damage or potential mechanical problems.
Customer service – if you're buying privately, you'll need to liaise with the seller directly, ask all the questions and inspect the car yourself. This is a more complex process than buying a car at a dealership, and it is generally much more difficult to go back to the seller if they have been dishonest.
You get what you're given – you can't order the car to your specifications. While the exact set-up you want may be out there somewhere, you may not be able to find it when you need it or for the right price.
Warranty – many second-hand cars will be outside their warranty, and those that are within the warranty will have a smaller proportion left. Brands like Kia, for which a long warranty is a huge selling point, are good options for second-hand buyers because they offer a transferrable seven-year warranty on their new cars.
Condition – the car you buy may have been smoked in, used to transport pets, or may generally bear the hallmarks of family life.
BMW X5 xDrive45e hybrid SUV review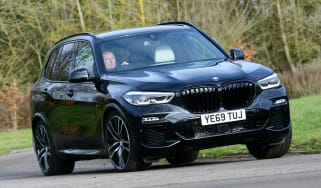 BMW X5 xDrive45e hybrid SUV review
Updated 2020 Audi SQ2 now available to order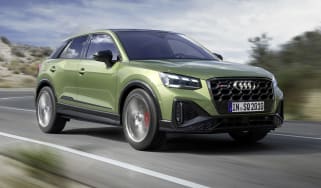 Updated 2020 Audi SQ2 now available to order
Ford Kuga Hybrid joins range as third electrified Kuga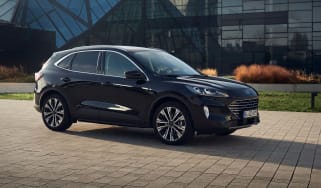 Ford Kuga Hybrid joins range as third electrified Kuga