Used car brokers: pros and cons
Used car brokers can be an excellent way of saving money on a used car, but there are pitfalls, too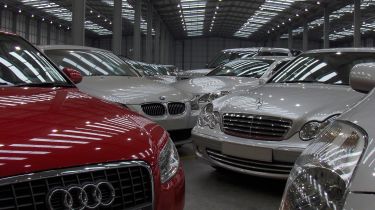 A used car broker connects people in the market for inexpensive used cars to the manufacturers and car dealers selling cars on the used market.
There are some names that you'll be familiar with, such as Cargiant and Motorpoint – both of which have a huge number of cars in stock themselves, but also connect you to used car dealers. This means you can use their search tools and let them do all the hard work.
It's often tempting to only visit your local dealer, but cast your net a bit wider, and there'll often be a retailer that offers cars at significantly lower prices.
Here, we've listed the pros and cons of going through a used car broker. It won't always be the best option for you, but you can sometimes get a great deal this way.
Pros of using a second-hand car broker
Low cost: Price is one of the most persuasive arguments when it comes to choosing a used car and brokers can be a great way of saving money. They often sell cars at big discounts: we've found desirable models with between £5,000 and £10,000 off typical prices.
Choice: Brokers offer a wider range of cars than most local dealerships. By searching nationwide, not only will you be more likely to find a good deal, there's also more of a chance you'll get the precise make, model and spec you're after.
Search for new cars at the same time as used cars: It's not uncommon to go out with your heart set on a used car and find a new car that's better value – or vice-versa. Brokers allow you to search for new and used cars at the same time, which means you don't have to perform two different searches.
Relative peace of mind: Buying through a broker should offer reasonable peace of mind – especially compared to buying from a private seller. Always ask what checks have been made to ensure the car's in good condition. Naturally, you should always go and physically inspect the car yourself before committing to a purchase, but most of these companies are fairly trustworthy.
Good part-exchange prices: Brokers will often offer a more enticing part-exchange for your old car than a traditional dealer would. This is partly because these companies have a much bigger customer base, allowing them to fetch the best possible price for cars they're selling.
Other perks: You'll often get some other perks thrown in with your car, which can include free insurance for a few days – so you can drive away there and then – as well as some other extras to sweeten the deal. You'll often be able to search beyond the traditional make/model/engine/price parameters. Often, there'll be specific searches aimed at certain groups of people, such as cars recommended for new drivers.
Cons of buying from a used car broker
Same risks as buying any used car: There are always risks when you buy a used car – and they're not always covered by any warranty that may be supplied. Always be vigilant and inspect cars thoroughly.
Partnership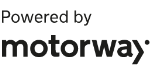 Need to sell your car?
Find your best offer from over 5,000+ dealers. It's that easy.
You may not be offered a test drive: Some brokers might try to sell you a car without test-driving it first. Avoid these. Occasionally, brokers may rely on customers test-driving the car at a dealership before coming to them to buy it. Always test-drive the specific car you want to buy.
Scammers posing as brokers: Unfortunately, there's little regulation of car brokers. Occasionally, you may come across a business that seems utterly legitimate, but that doesn't meet its end of the bargain. It's vital to do your research – keep an eye out for consistently poor online reviews and read our guide to common car scams.
Engine management light: top 5 causes of amber engine warning light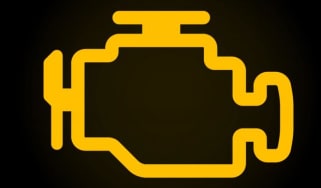 Engine management light: top 5 causes of amber engine warning light
Best new car deals 2023: this week's top car offers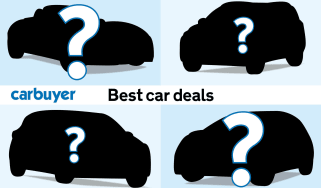 Best new car deals 2023: this week's top car offers
Swoopy new Toyota Sport Crossover Concept to take on Polestar 2 in 2025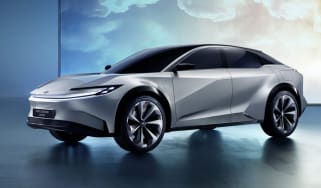 Swoopy new Toyota Sport Crossover Concept to take on Polestar 2 in 2025