Top 10 cheapest electric cars 2023
Here are the cheapest electric cars you can buy new in the UK right now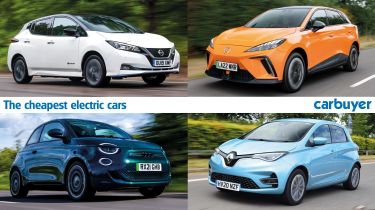 Electric cars are becoming increasingly desirable, with a stream of new models arriving and improvements in the charging infrastructure. And as more research and development goes into charging and electric car technology, prices are bound to come down. For the time being, though, there's no question that electric cars are more expensive than petrol and diesel cars, as illustrated by the likes of even the relatively modestly priced Vauxhall Corsa Electric and Citroen e-C4, which cost significantly more than their combustion engine equivalents.
There used to be a plug-in car grant that reduced the cost of electric cars, but this was recently scrapped. High development costs and expensive materials required for the battery packs mean that it's simply not possible for car makers to offer EVs at the same prices as combustion models. After all, petrol and diesel have had decades of investment, while in relative terms, electric tech is still in its infancy.
There are still a handful of affordable electric cars to choose from, though, and in this article we'll look at the cheapest ones on sale. Even on the most expensive EVs, road tax (VED) is free until 2025, plus company car tax is very cheap and with lots of home charging you can save plenty of money on fuel.
You might also consider a hybrid or plug-in hybrid car as these have similar low running costs, but with lower prices than pure electric cars. It's worth bearing in mind that an electric car will probably have less choice or not be as well-equipped as a similarly priced hybrid car.
Read on to find out more about the top 10 cheapest electric cars on sale.
Starting price: £7,695
While the Citroen Ami is technically a quadricycle, this small electric 'car' offers unrivalled value for money. Unlike the now-discontinued Renault Twizy, the left-hand-drive-only Ami offers a surprising amount of interior space for its size. Its boxy shape allows for plenty of headroom for you and one passenger, as well as lots of floor space and ingenious cubbies to store a handful of items from an impromptu shopping trip.
Don't expect to get anywhere particularly quickly; the Ami has a top speed of 28mph and the ride is unsettled enough that you may be glad it doesn't go any faster. Furthermore, a rather short range of up to 46 miles means it's primarily aimed at city dwellers looking for a cheap and easy-to-drive commuter vehicle. A Citroen Ami can be yours for as little as £20 per month after a relatively small deposit, which can make it a cheaper option than taking the bus or train.
Starting price: £22,225 
Until the Smart #1 SUV arrives, the tiny Smart EQ ForTwo is the only car the part Mercedes-owned city car brand sells. Available in both hard-top and convertible forms, the ForTwo has a maximum range of around 80 miles – almost double that of the Citroen Ami. However, unlike the Ami, the Smart is classed as a proper car, meaning it's legal to take on the motorway – although doing so will quickly drain the tiny ForTwo's 17.6kWh battery.
Partnership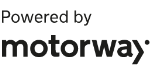 Need to sell your car?
Find your best offer from over 5,000+ dealers. It's that easy.
As its name suggests, the Smart ForTwo only has two seats. All versions come with an eight-inch touchscreen, 16-inch alloy wheels, heated seats and a reversing camera. Hard-top models get a panoramic glass roof as standard, while convertible versions feature an electrically-retracting fabric roof – although choosing this version will severely impact the Smart's already-minuscule boot.
Starting price: £25,490
The BYD Dolphin is a new model that joins the Atto 3 in the Chinese brand's electric car range. It's similar in size and shape to the MG4 (below), offering up to around 211 miles of driving range on a single charge. There is also a more expensive version with a larger battery and 265 miles of range.
We have already been impressed by the Dolphin's comfort, equipment and performance, but particularly its value for money. It's not the most distinctive-looking model, but it's a genuinely impressive small car for people looking for a cheap and cheerful EV to get them to work and back with minimal costs.
Starting price: £26,995
A list of appealing cheap electric cars wouldn't be complete without the MG4, as not only is it competitively priced, but it has range figures and charging times that compete with more expensive rivals such as the Volkswagen ID.3. Entry-level MG4s will manage just over 200 miles on a charge – which is perfectly sufficient for those spending most of their time around town – while the more expensive Long Range model is claimed to be able to travel around 280 miles before needing to be plugged in.
Despite its low price, even the base SE trim comes loaded with standard equipment including a 10.25-inch touchscreen, climate control, adaptive cruise control and rear parking sensors. There's also a seven-year/80,000-mile warranty, and MG has said all its EV models will have lower servicing charges than petrol models, helping to keep running costs low. While boot space is compromised in comparison to the equivalent small electric SUV, it's important to remember that the MG4 is priced more in-line with less-practical superminis.
Starting price: £28,195
The top-selling Fiat 500 has been reinvented as an of-the-moment electric city car, yet it still retains all the retro-charm of its petrol predecessors. While the exterior of the new 500 looks rather familiar, the interior has more space than ever and boasts a large and easy-to-use touchscreen. As before, the new 500 is also available with a folding fabric sunroof, meaning it's one of the few electric convertibles currently available on the UK market. There's also a '3+1' model with a rear-hinged door for easy access to the back seats.
There are two battery sizes to choose from: a 23.8kWh unit offering a range of 115 miles, and a larger 42kWh battery pack with a 199-mile range. Despite the Fiat's electric motor only producing 117bhp (92bhp in the smaller battery model), its instant power delivery means the 500 feels extremely peppy when driving around tight city streets. If your budget can stretch to it, we recommend opting for the larger battery as the added range is good to have if you plan to go on the occasional longer journey – this starts from £31,195.
Starting price: £28,495
One of the first mass-market electric cars, the Nissan Leaf remains good value to this day with its spacious interior and usable electric range. Roughly the size of a Volkswagen Golf, the Leaf offers enough space inside for a small family, while the design of the interior is simply laid out – if a bit dull compared to newer rivals. 
Entry-level Nissan Leaf models with the 39kWh battery are claimed to return up to 168 miles on a single charge. Upgrade to the 'e+' model and this brings a larger 62kWh battery with a 239-mile range, a more powerful electric motor and bundles of extra kit. Despite costing around £6,000 more than the entry-level Leaf, this still undercuts similarly-sized rivals like the Volkswagen ID.3 and Cupra Born – although it is a chunk more than the equivalent MG4 EV.
Starting price: £29,995
Another electric car stalwart, the Renault ZOE is a stylish hatchback that's also deceivingly spacious. Taking many of its parts from one of our favourite superminis, the Renault Clio, the ZOE boasts a portrait-style centre touchscreen and a well-built interior, full of upmarket materials. The car's battery is stored under the rear seats, which means there's still plenty of space for passengers, while the ZOE's 338-litre boot is larger than on many of its petrol-powered rivals.
All Renault ZOE models come fitted with a 52kWh battery pack which offers a 239-mile range, which is strong for this price point. Standard 50kW rapid charging means a 0-80% charge can be completed at a compatible public charger in around an hour and 10 minutes, while even the entry-level ZOE comes with LED headlights, climate control, cruise control, a seven-inch touchscreen and a reversing camera.
Starting price: £30,495
Although it's expensive compared to the petrol ZS, the MG ZS EV is one of the cheapest electric cars currently on sale – and by far the largest vehicle on this list. Proving that desirable, electric SUVs can also be affordable, the ZS EV has a well-equipped, spacious interior with a big 448-litre boot. While material quality does lag behind rivals, we can forgive this as the nearest direct competitor costs around £7,000 more.
Switching to electric power has transformed the ZS' driving experience; while the petrol model feels underpowered, the EV's electric motor offers sufficient punch and its near-silence benefits overall refinement. Entry-level ZS EV models offer a respectable 193 miles of range, while 'Long Range' cars with the larger 72.6kWh battery can do 276 miles on a charge. Partner this with a brilliant seven-year 100,000-mile warranty and it's no wonder the MG ZS EV was awarded our Best Family Electric Car award for 2023.
Starting price: £30,995
If producing affordable electric hatchbacks and SUVs wasn't enough, MG also offers a plug-in estate in the form of the MG5 EV. An update in 2022 saw the MG5 adopt the same angular styling as its smaller sibling, the MG4, as well as receive an upgraded interior and infotainment system. As with most MGs, standard equipment is strong, with all MG5 models getting a 10.25-inch touchscreen, Apple CarPlay and Android Auto connectivity, keyless entry and a reversing camera. 
There is only one powertrain variant available: the Long Range model, which utilises a 61kWh battery to provide a range of up to 250 miles on a single charge. While the MG5's electric motor does provide a decent punch, the car is primarily set up for comfort and does not encourage you to push it hard. Regardless, a boxy and spacious 464-litre boot and comfortable rear seats make the MG5 the perfect zero-emissions family workhorse.
Starting price: £31,250
Mazda's first electric car is one of the quirkier options on this list. Its striking looks are made more unusual by its back doors that open rearwards, and the inside uses recycled cork trim to recognise Mazda's origins in the cork business. Rather than chasing a long range with a big battery, the Mazda MX-30 packs quite a small 35.5kWh cell with a 124-mile range.
While this figure may sound disappointing, Mazda's research suggests that it's fine for the majority of its customers that will likely use the car as a city runaround. A plug-in hybrid R-EV version with a small petrol engine is now also available for the same price if you like the look of the Mazda, but need a bit more range. A slightly claustrophobic rear seat area means the MX-30 isn't the best family car around though, even if many of the cars on this list are similarly compact.
Want to see the best EV options out there? Check out our list of the top 10 best electric cars
Top 10 cheapest electric cars