BYD Atto 3 review - value packed electric SUV
"The new BYD Atto 3 is a great-value electric SUV with a cool interior and a useful 260-mile range"
Pros
Decent driving range
Well equipped
Spacious cabin
Cons
Bland exterior design
Unknown reliability
Lack of dealerships for now
Verdict - Is the BYD Atto 3 a good car?
The name 'BYD Atto 3' sounds more like a smartphone than a car, but that's only because this is the Chinese brand's first model in the UK. It's an established name in battery tech and has sold millions of cars in its home market. That expertise means it can offer excellent driving range at a low price; the Atto 3 is an all-electric SUV that does 260 miles on a charge, with a quirky, tech-filled interior that's also comfortable and good to drive. No corners have been cut, either – it has a five-star Euro NCAP score for safety. Overall, it proved to be better value for money than the excellent Kia Niro EV when we tested the two together recently.
BYD Atto 3 models, specs and alternatives
The BYD Atto 3 is a new all-electric SUV from Chinese car maker BYD (Build Your Dreams) that's a similar size to popular models such as the Nissan Qashqai, Hyundai Tucson and Kia Sportage. Though the brand is unknown in the UK, it's well-established in battery tech and joins several new electric car makers from China offering impressive electric cars at lower prices than more well-known Western brands.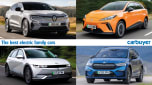 Top 10 best electric family cars 2023
One other brand from China offering a cheap electric SUV is MG, which uses a well-known nameplate here but has little to do with the old British sports car maker. The MG ZS EV rivals the Atto 3, along with more expensive models such as the Skoda Enyaq iV, Volkswagen ID.4 and Kia Niro EV. These all cost at least a few thousand pounds more than the Chinese models.
Despite undercutting its rivals, the BYD Atto 3 has an impressive 60.5kWh battery, which means it can drive for 260 miles on a single charge according to official figures. It's better than many established brands' models in this regard; the basic Citroen e-C4 has a range of 220 miles, for example. Some of our favourite electric cars are still better, though - the Kia Niro EV was more efficient when we tested it against the BYD, and has a range of 280 miles. You can charge the Atto 3 from 30-80% in 29 minutes using a public fast charger, at a middling peak charge speed of 88kW.
There's a 201bhp electric motor driving the front wheels, which is the same set-up you'll find in a Kia Niro EV. It's quick to accelerate, as 0-62mph takes just 7.3 seconds – faster than its main rival by a few tenths of a second. More useful is that it's very nippy from 0-30mph, which is really useful in city driving and quite fun as well.
There are three trim levels: Active, Comfort and Design. The top-spec Design model comes with an eye-catching 15.8-inch tablet-like display screen on the dash that can rotate between portrait and landscape modes – a unique, if a little niche feature right now. Voice control is available too; functionality is good, and can even control the heated seats. 
| | |
| --- | --- |
| Trim levels | Power options |
| | |
BYD Atto alternatives
Family Electric SUVs
Partnership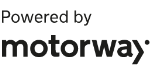 Need to sell your car?
Find your best offer from over 5,000+ dealers. It's that easy.
Hybrid SUVS
Mid-size SUVs
Range, charging & running costs
"An advanced battery pack and decent efficiency gives the Atto 3 a respectable range"
While BYD might not be a household name in Europe, the manufacturer sold over 1.8 million cars in 2022, mostly in its home market of China. It's also an expert in battery technology, with almost a quarter of the world's smartphones using its tech. In the Atto 3 there's a 60.5kWh 'Blade' battery pack, which has been designed to be as slim as possible to preserve space inside the cabin. 
BYD gives an official range figure of 260 miles, and our test car showed a range of 250 miles despite the wintry conditions and near-freezing temperatures, which is a good start. We also found efficiency looked good on the move, even if we couldn't quite match the claimed figure of 3.98 miles/kWh. During our testing of the Kia Niro EV we managed around 4.4 miles/kWh, and it also has a slightly better range of up to 285 miles.
Charging speeds are fairly middle of the pack, topping out at 88kW using a public DC rapid charger. This is enough to take the battery from a 30-80% state of charge in 29 minutes. The Niro EV can only charge at 77kW, while the Renault Megane E-Tech can hit a peak of 130kW, for a 15-80% charge in the same half-hour period. The entry-level versions of the BYD feature a 7kW onboard AC charger for home wallbox use, which is upgraded to 11kW from Comfort trim – a nice feature, but only if you have a three-phase electricity supply to take full advantage of it. 
Like all battery electric models, the Atto 3 will be exempt from VED (road tax) until 2025. It will also be appealing for company car buyers thanks to its low zero-emissions Benefit-in-Kind (BiK) band, which undercuts hybrid and petrol or diesel-powered models.
If you're a private buyer, then things work in the BYD's favour, too. Residual values show that the BYD retains 54.6% of its value after three years/36,000 miles, while the Peugeot E-2008 has a predicted figure of 40.7%.
| | | |
| --- | --- | --- |
| Model  | Battery size | Range |
| Single motor - 201bhp | 60.5kWh | 260 miles |
Insurance
Insurance groups for the BYD Atto 3 haven't been confirmed yet, so it will be interesting to see if the brand's newcomer status will inflate the cost of its cover. The MG ZS EV also has Chinese roots – but with more dealerships than BYD – and it sits in group 28 out of 50, so it's likely you'll pay more here than for a more traditional SUV like the Nissan Qashqai in groups 11-17. Around 30 BYD dealer locations are planned by the end of 2023, with up to 100 across the UK by 2025.
Electric motor, drive & performance
"BYD has targeted comfort so the Atto 3 rides pretty well on torn-up British roads"
We've already driven a right-hand drive Atto 3 on British roads, and can say with confidence that BYD has targeted comfort rather than outright sports car-style handling. For the vast majority of SUV buyers that can only be a good thing, as our road network is rather challenging for stiff suspension at the best of times.
Even on roads with plenty of potholes, the Atto 3 does a reasonable job of soaking them up without upsetting its occupants. The downside to this is a bit of body lean in corners, but it certainly isn't alarming or worse than its rivals. The steering feels a touch springy and keen to return to its central position, but refinement is good – at least until its door mirrors start to generate some wind noise at higher speeds.
While brake feel can be problematic for both hybrids and EVs as they juggle energy recuperation from a motor with physical brakes operated via the pedal, they feel pretty good here. There are two levels of brake regeneration to choose from, and we preferred it on its higher setting, which slows the car down more noticeably, but doesn't bring the car to a halt like models with one-pedal driving.
| | | | |
| --- | --- | --- | --- |
| Model  | Power | 0-62mph | Top speed |
| Single motor | 201bhp | 7.3s | 99mph |
Interior & comfort
"More daring than the exterior, the Atto 3's cabin has some quirky features and plenty of kit"
Despite its 'dragon face' nose, the Atto 3 looks pretty conventional from the outside, with its most arresting features being full-width LED lights and a plunging roofline for a more athletic look. While it's a sign BYD clearly wants to play it safe with its new entrant, this won't appeal to customers looking for a futuristic-looking model like the Hyundai Ioniq 5. 
Things do get a bit more interesting inside, however, where the choice of textures, materials and air vents all give the BYD a unique atmosphere. In fact, it takes its inspiration from gyms, with the gear selector resembling a kettlebell handle, and the door grab handles and air vents shaped like free weights. Even the central armrest has grooves that are a subtle nod to a treadmill.
Other quirky features include 'guitar string' door bin nets that can actually play a tune – novel, but potentially frustrating if you have bored teenagers in the back. Our Design test car also boasted blue and cream trim with a wave-like texture dash-top that appears to have been draped over the surface.
The Atto 3 plays a humming noise at low speed to alert pedestrians of your presence. Useful for them, but it's a rather annoying tone and is easily audible inside the cabin when you're stuck in traffic.
Infotainment and navigation
While Comfort and Active trims get a still-reasonable 12.8-inch central touchscreen, the range-topping Design boasts a large 15.6-inch display that can rotate between landscape and portrait modes with a press on the screen or a voice command. 
It's a bit of a gimmick and we expect most owners will decide which they prefer and leave it alone, but it's fun to change with passengers in the car. The screen itself is also fairly responsive to inputs, and we also found the car's voice control worked well. Android Auto and Apple CarPlay work wirelessly and look fantastic on the big screen. Using spoken commands can control everything from Spotify to the heated seats, and even the heated rear window. Unlike a Tesla Model Y, there's also a smaller display behind the steering wheel for important driving information. BYD's digital instrument panel is a bit smaller than that in the E-2008, and it's a little busier with information
The system is also compatible with Android Auto and Apple CarPlay, although these aren't yet wireless, so you'll need to use a USB cable connected to your smartphone. For those who don't enjoy prodding a screen while driving, there are also a few shortcut buttons around the gearlever.
Key features

Comfort

18-inch alloy wheels
12.8-inch touchscreen
Heated front seats
Panoramic sunroof
Vehicle-to-Load (V2L) output

Design

(Comfort plus…)

15.8-inch touchscreen
Powered tailgate
Folding door mirrors
Practicality & boot space
"Given its relatively compact size, a flat floor helps boost passenger and luggage space"
Sitting roughly between the Kia Niro EV and Volkswagen ID.4 in overall stature, the Atto 3 benefits from its 'Blade' battery pack and flat interior floor, which boosts overall cabin space. If you do need to carry three passengers across the back seat, the flat floor will also make this more comfortable for the legs and feet of the middle passenger. Average-height passengers will find there's plenty of leg and headroom in both the front and back of the Atto 3, although taller rear occupants may find their knees are slightly elevated by the raised seat bases. Compared to the Peugeot E-2008, both cars are fine for kids, but if you're carrying adults, they'd prefer to sit in the roomier, lighter and airier BYD. Both the light colour of the trim and the size of the windows help here.
Size comparison

Model 

Length

Width

Height

BYD Atto 3 SUV

4,455mm

1,875mm

1,615mm

Renault Megane E-Tech

4,200mm

1,860mm

1,501mm

Kia Niro EV SUV

4,420mm

1,825mm

1,570mm

Volkswagen ID.4 SUV

4,584mm

1,852mm

1,640mm
Boot space
The boot offers a usable 440 litres of space behind the rear seats, which increases to 1,338 litres when the 60:40 split and fold rear seats are stowed. This matches the space offered by the Renault Megane E-Tech, but both the Kia Niro EV and Volkswagen ID.4 are bigger and boxier, and that's reflected in their luggage capacity.
There's no 'frunk' under the Atto's bonnet – just the conventional boot at the back. As with the E-2008, there's space under the floor for charging cables – great for keeping them separate from your shopping, but there's a chance they'll be trapped under any heavy cargo or suitcases you need to carry.
Boot space comparison

Model 

Boot space

BYD Atto 3 SUV

440 litres

Renault Megane E-Tech

440 litres

Kia Niro EV SUV

475 litres

Volkswagen ID.4 SUV

543 litres
Reliability & safety
"BYD will need to prove itself over the coming years, but a top safety rating is a great start"
Clearly we won't know how BYD will score for reliability and customer satisfaction for a number of years – the brand had never sold a car in the UK before 2023, let alone featured in our Driver Power survey. Still, the expectations are that BYD should fare pretty well; even if solely based on its ability to sell not far off two million cars in 2022 alone.
BYD's impressive battery technology should also reassure owners, even if widespread concerns about premature battery degradation are mostly a thing of the past. If you are worried about where to take your BYD should it require maintenance, updates or repairs, the brand is planning to have around 100 physical locations across the UK by 2025 – unlike manufacturers like Tesla that prefer an online-first approach.
The Atto 3 has a four-year/70,000-mile warranty, which is extended to eight years and 90,000 miles for the electric motor and control unit, and eight years/120,000 miles for the battery.
Safety
There's good news here, because right out of the gate the Atto 3 has achieved a five-star Euro NCAP safety rating. That's a huge tick in the box for families and matches the MG ZS EV, which also gained the top rating when it was tested. 
Safety features include intelligent cruise control, lane-keeping assistance, blind-spot warnings and technology to make it safer when reversing out of parking spaces. The latter can both alert you of an oncoming vehicle, and apply the brakes if a possible collision is detected.