Top 10 best electric family cars 2023
Are you and your family ready to go electric? We list the 10 best cars to supercharge your school run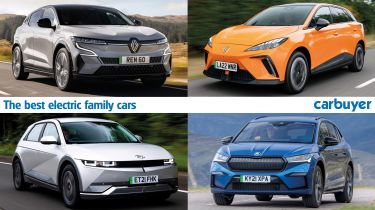 Buying a family car can be tricky; there are dozens of options to choose from, and with them all coming with their own benefits and drawbacks, it can be difficult to know where to start.
Over the past few years, things have become even more complicated with the increased popularity of hybrid and electric cars. These promise to vastly reduce your everyday running costs, and offer a more sustainable option for our planet.
This does come at a price, however; the average electric car is more expensive than its petrol or diesel counterparts to lease or buy. Therefore, it's even more important to make sure you're getting the perfect car for you and your family's lifestyle.
The electric family car market has exploded in recent years and there are now plenty of options to choose from, no matter what your budget or requirements. We've handpicked some of our favourite models currently on sale, and explained why they are all a solid choice for your next family runaround. If you're not quite ready for a full EV, why not check out our list of the best hybrid family cars or the best hybrid SUVs?
If you're still with us, read on to see our top 10 best electric family cars.
We know that family life can be complicated, so that's why we think the MG ZS EV is the perfect electric car for family buyers. It may not be luxurious, but the MG's no-nonsense approach to electric motoring does have its benefits. While you'll be hard pressed to find any high-end materials in the ZS' cabin, everything feels durable. Plus, like all MGs, it comes with a fantastic seven-year warranty. This is impressive when you consider that the ZS EV starts from around £30,000; most electric cars at this price point don't have anywhere near as much space as the ZS with its 470-litre boot.
Don't go thinking the ZS drives anything like the MG sports cars of old, however. The steering is incredibly light and its tall frame means the ZS leans quite a bit in the bends. Consequently, it appears the ZS EV has been designed to perfect the school run; it remains composed over speed bumps and potholes and the entry-level car's 200-mile range should be more than sufficient for drivers spending most of their time around town.
The Hyundai Ioniq 5 is one of our favourite electric cars, and it also happens to be an ideal choice for families. With a striking design like it's just stepped out of an arcade game from the 1980's, the Ioniq 5 is sure to stand out in any school or supermarket car park. It's more spacious than you might expect, too; despite being a family hatchback, the Hyundai is larger than your typical Volkswagen Golf and boasts a roomy 527-litre boot – enough to fit the majority of prams or several suitcases.Buyers can choose one of two battery sizes for the Ioniq 5; the smaller 55kWh unit should be enough for most family car buyers, with a range of around 240 miles and access to ultra-fast charging. While top spec versions of the Ioniq 5 produce over 300bhp, the Ioniq 5 is primarily set up for comfort, but even the entry-level car can offer plenty of fun on a twisty road.
If practicality is your main concern when searching for an electric family car, look no further than the Skoda Enyaq iV. Based on the Volkswagen ID.4, the Skoda surpasses its premium sibling in almost every respect and is packed full of nifty features. Open the standard automated bootlid and you'll be greeted with 585 litres of space, making the Enyaq one of the roomiest EVs out there. A flat floor in the rear means three adults can sit comfortably abreast and there are even umbrellas hidden within the front doors – just like in a Rolls-Royce.
Partnership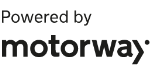 Need to sell your car?
Find your best offer from over 5,000+ dealers. It's that easy.
Skoda offers the Enyaq with a variety of powertrains, which can vary in terms of availability given current global production issues. The range kicks off with the 250-mile iV 60 model, all the way up to the 320+ mile iV 80x. The majority of Enyaq models are best-suited to comfortable cruising on the motorway or around town, however Skoda also offers a sportier Enyaq Coupe model in high-performance vRS guise if you fancy something a bit more engaging.
We loved the first-generation Kia e-Niro; it offered solid range, plenty of space and great value for money. The second generation (now renamed the Kia Niro EV) takes all of those positive aspects and adds a much more interesting design and the latest technology. Standard equipment also remains strong, with all cars getting a slick dual-screen infotainment setup, rear parking sensors and adaptive cruise control.
The Kia Niro EV is powered by a 201bhp electric motor, mated to a 64.7kWh battery. These provide a range of up to 285 miles, with the Niro able to charge from 10-80% in around 40 minutes when connected to a compatible public fast charger. If you love this car's looks and tech but aren't quite ready for a full EV, Kia also offers the regular Niro in self-charging hybrid and plug-in hybrid guise.
It's no secret that electric cars are expensive, but the MG4 is one of the first affordable models that is comparable to its petrol and diesel counterparts in terms of price. Undercutting the EV competition by huge margins, the 4 is a striking-looking family hatchback that offers a surprising amount of space and equipment for the price, with all cars getting a 10.25-inch touchscreen, climate control and an extensive suite of driver assistance and safety systems – including rear parking sensors.
What sets the MG4 apart from other models from the British-Chinese manufacturer is the way it drives; with sharp steering and a sporty rear-wheel-drive layout, the 4 comes impressively close to channelling the sensations of MG sports cars of old. No matter whether you opt for the standard model with its range of 218 miles, or the 281-mile Long Range variant, both offer punchy performance and exceptional value-for-money.
Tesla has become synonymous with electric cars and it's easy to see why. The Model 3 saloon was instrumental in popularising EVs amongst family buyers and the Model Y SUV offers all of that car's benefits in an even more practical package. With a boot at both the front and rear, there's plenty of space for all your family's luggage. The Model Y's infotainment system is also packed with unique features and games, all of which are perfect for a family-oriented car such as this.
In a surprise move, Tesla drastically slashed the price of the Model Y in 2023, making it an even more appealing proposition. The American brand offers its smallest SUV in three variants: Model Y, Long Range and Performance. While the latter can rival sports cars in terms of acceleration, we recommend opting for the cheaper rear-driven Model Y as it still offers a range of around 280 miles. Tesla owners also have access to the brand's superb Supercharger infrastructure, meaning range anxiety should be a thing of the past.
The Jeep Avenger is one of our favourite electric cars as it represents good value for money. Even though it's the smallest model in Jeep's lineup, the Avenger is surprisingly practical and offers more boot space than a Hyundai Kona Electric or Ford Puma. While you might think that would require compromise elsewhere on interior space, that's not the case, and the Avenger can carry four adults – or two adults and three children – in comfort, and there are lots of cubby holes and storage spaces about the interior, making it a very capable small family car.
While the Jeep Avenger is based on the same underpinnings as other cars from its sister brands such as the Peugeot E-2008 and Vauxhall Mokka Electric, it further differentiates itself by offering Mud, Sand or Snow driving modes to inject a little of that Jeep offroading DNA into the driving experience. Even on tarmac and in 'Normal' or 'Sport' mode, though, it feels better to drive than its Vauxhall counterpart. The Avenger's generous level of standard equipment, plus its impressive UConnect infotainment system - with built-in TomTom sat-nav, plus Android Auto and Apple CarPlay compatibility - help seal the deal.
Nissan has a long history of success in the family car market with the top-selling Qashqai crossover, and the Ariya takes all of what the brand learned from that car and repackages it as a premium EV. You may know Nissan as a mainstream brand, but the Ariya feels undeniably luxurious inside; the upholstery has been stitched together using a traditional Japanese method and several of the main controls magically illuminate from behind a wood panel when the car is turned on.
That's not to say the Nissan Ariya is a high-and-mighty luxury car that you'll be frightened to drive; it's practical enough to use every day. The boot is of ample size and the clever sliding centre console means you can choose to prioritise space in either the front or rear of the car. Standard 63kWh cars can manage around 250 miles on a charge whereas those specced with the larger 87kWh battery can travel 310 miles before needing to be plugged in.
The Renault Megane has long been a staple of the British family car market and it's now been reborn as an all-electric pseudo-SUV. The new Renault Megane E-Tech features a tech-filled interior with one of the slickest infotainment systems we've ever used. The rear seats are a bit tight, but this shouldn't be all too much of an issue if you plan to carry children, and the Megane E-Tech's 440-litre boot is more than big enough to swallow most large suitcases or prams.
There is only one electric motor and battery configuration available to Renault Megane E-Tech buyers: a 217bhp electric motor, paired with a 60kWh battery. This provides a range of up to 280 miles on a single charge and can be topped up from 15-80% in around half an hour thanks to standard 130kW ultra-rapid charging. 
The Volkswagen Type 2 van is an automotive icon and the German marque has reimagined it for the electric generation. The new Volkswagen ID. Buzz boasts an eye-catching retro-futuristic design and an incredibly versatile and spacious interior. While you can only get one as a five-seater at the moment, a tall roofline, big boot and clever features such as sliding seats and a removable centre console 'Buzz box' makes the ID. Buzz a great electric MPV.
While most van-based MPVs share their underpinnings with… well… vans, the ID. Buzz actually sits on the same platform as VW's other electric cars such as the ID.5 SUV. This means it's incredibly refined and offers a decent range to boot. On a single charge, the ID. Buzz is claimed to be able to do over 250 miles – around 40 miles more than the pricier Mercedes EQV. While the ID. Buzz is by no means cheap either, it's a great choice for families needing the extra room over an electric SUV.
Don't want a traditional saloon or hatchback? Check out our list of the top 10 best electric SUVs
Top 10 best electric family cars 2022