Hot Mercedes-AMG GLC 43 Coupe announced
Full details of high-performance Mercedes-AMG GLC 43 Coupe crossover revealed
Details and images of the hottest version thus far of the Mercedes GLC Coupe – the AMG 43 variant – have been revealed. Sitting one rung in the performance ladder below the full-fat AMG version, the 43 uses the now-familiar twin-turbo 3.0-litre petrol V6, 4MATIC four-wheel drive system and nine-speed automatic gearbox.
These have appeared in a glut of AMG 43 models over the past few months and represent a cheaper (to both buy and run), less hardcore entry point to Mercedes-AMG ownership than the full-fat AMG 63 variants that are often also available.
It made its public debut at the Paris Motor Show last month and prices will start at £50,960. When the car launches in December 2016, it'll be up against the top-of-the-range Jaguar F-Pace 'S', the BMW X4 M40i and the Porsche Macan GTS.
Mercedes-AMG GLC 43 Coupe design
As expected, the hottest GLC Coupe gets some performance styling add-ons compared to the standard model. This includes a deeper front bumper with larger air-intakes, as well as a bespoke grille. There are also gloss-black 19-inch alloy wheels as standard, with a variety of sizes – up to 21 inches – and designs available as options.
The sporty theme is continued in the extended side-skirts, as well as the subtle boot spoiler, silver rear exterior trim and four chromed exhaust pipes. The exterior is also festooned with AMG badges and further chrome trim, as well as 4-MATIC badges on the front wings, just behind the front wheels.
Interior
There aren't many changes to the interior compared to the standard GLC Coupe. It gets bespoke dials, while the overriding colour scheme is of contrasting black and red in the upholstery – black artificial leather, with red stitching. There's also aluminium trim and a flat-bottomed sports steering wheel, upholstered in black artificial leather, again with contrasting red stitching.
A further difference compared to the standard car is the addition of front sports seats, which offer improved lateral support, thanks to bigger side bolsters. These too are upholstered in black Artico artificial leather with red stitching, while there are also red seat belts.
Engine and gearbox
Under the bonnet is the familiar twin-turbocharged 362bhp 3.0-litre petrol V6 that we've seen in other AMG 43 models from across the Mercedes range. As usual, this is combined with the company's nine-speed automatic gearbox and four-wheel drive. As such, it's capable of doing 0-62mph in just 4.9 seconds, before topping out at an electronically limited 155mph – impressive for a car weighing in excess of 1,800kg.
Despite these impressive performance figures, according to official figures, it'll still return around 33mpg and is rated at emitting 192g/km of CO2, meaning an annual road tax bill of £270. Not cheap, by any means, but not horrendous for a car of this performance.
Suspension and steering
Naturally, the Mercedes-AMG GLC 43 Coupe gets upgraded suspension and steering to help the car cope with the extra performance on offer, as well as to provide a sportier driving experience. The adjustable air suspension can be put into three different modes – Comfort, Sport and Sport Plus – each of which adjusts how firm the suspension should be. Comfort is for motorway cruising, while Sport Plus is for hard cornering such as on a track or twisting back road.
You also get adjustable steering, while the engine can also be put into different modes – Eco, Comfort, Sport and Sport Plus, depending on the road conditions.
Equipment
Sitting at the top of the GLC Coupe range, the AMG 43 model comes with Bluetooth connectivity, a single CD player and a seven-inch display controlled by a wheel and touchpad arrangement in the centre console. Garmin satellite navigation is optional. Meanwhile you can also upgrade to the COMAND Online system, which adds a larger (8.4-inch) screen, a wifi hotspot and voice-activation. You'll also be able to add a 13-speaker Burmester stereo as an option.
Price and on sale date
Prices for the Mercedes-AMG GLC 43 Coupe start at £50,960,w ith first deliveries expected towards the end of 2016. Orders are open now.
Best new car deals 2022: this week's top car offers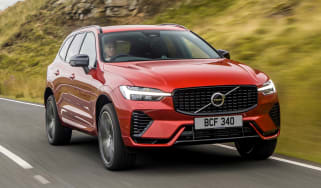 Best new car deals 2022: this week's top car offers
Engine management light: top 5 causes of amber engine warning light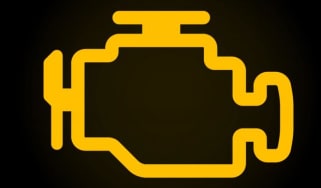 Engine management light: top 5 causes of amber engine warning light
Top 10 cheapest electric cars 2022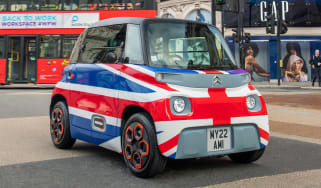 Top 10 cheapest electric cars 2022