What are 4WD, AWD and 4x4, and do you need them?
We explain how these four-wheel-drive systems work and how they differ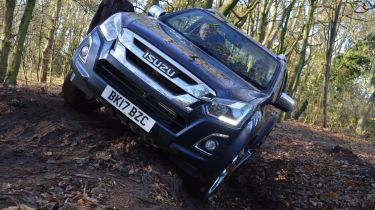 You'll have probably heard of four-wheel drive, all-wheel drive and 4x4s, and the terms are often used interchangeably. Each system offers slightly different characteristics and have different purposes; you wouldn't take an all-wheel-drive sports car up a mountain pass, for example.
Having power sent to all four wheels used to be the preserve of off-roaders, but now there are cars of all shapes and sizes that can be had with all-wheel-drive. Depending on the car, you can also have front-wheel-drive or rear-wheel-drive, where the engine or electric motor only powers one set of wheels. Some two-wheel-drive cars feature clever traction control technology that mimics four-wheel-drive, so you can traverse light tracks and trails without having to pick a 4x4.
Should your next car be four-wheel-drive, rear-wheel-drive or front-wheel-drive?
The first question to ask yourself, however, is whether you actually need all-wheel-drive in your next car. Whichever system you choose, all add weight - and that's why an all-wheel-drive car will be less economical than an equivalent front- or rear-wheel-drive car. The extra weight may also blunt the car's handling and braking, and cause more roll in corners.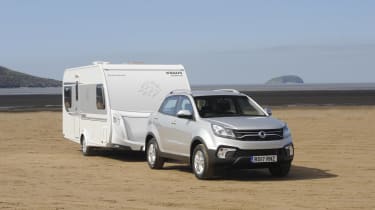 If you live in an area where roads are poor or there's frequent bad weather, a four-wheel-drive car can help you get around. A four-wheel-drive vehicle would also be good for those that tow a caravan or trailer often, but it's not a necessity. For most people, a regular front-wheel-drive car would be fine in all but the worst conditions.
4WD vs AWD - which is best?
As we've mentioned, four-wheel-drive and all-wheel-drive are two slightly different systems Four-wheel drive is used mainly for off-roaders - traditional 4x4s, if you will - that are capable of crossing some serious terrain, plus selected performance cars like the Subaru WRX STI, which forged their reputations on gravelly and snowy rally courses.
Four-wheel-drive systems send power equally to all four wheels, using a transfer case to split the power between the two axles. This is great for off-roading, as all the wheels are spinning at the same rate so you can keep traction through tough conditions, but it's not so good for driving on-road. Unless the four-wheel-drive system is 'selectable' (which we'll explain later on), driving a 4x4 on the road tends not to be a pleasant experience. Like low-powered city cars on a motorway, asphalt roads are not a 4x4's comfort zone.
All-wheel-drive is slightly more complicated than four-wheel-drive, but it's better suited to driving on the road. Instead of distributing the power equally between the four wheels, most AWD systems can send varying amounts of power to the wheels. This is either done mechanically or electronically, depending on the system, but it all happens automatically - there's no human input. Most systems prioritise one of the axles, so an all-wheel-drive car will be two-wheel-drive when the extra traction isn't needed but, if wheels start slipping, some of the power gets sent to the other wheels so they can help the car regain grip.
Performance cars have traditionally been rear-wheel drive, but more and more are switching to all-wheel drive. Many modern fast cars are hugely powerful, and four wheels are often better at controlling the power than two. It also makes them easier to drive in the wet.
Selectable and on-demand 4WD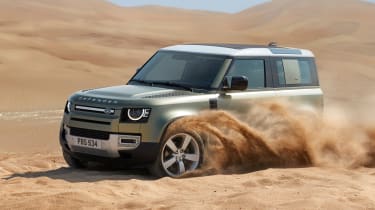 Cars like the Land Rover Defender, Toyota Land Cruiser and Mitsubishi Shogun Sport sell on the promise of their competence over rough and inhospitable terrain. For serious off-road cars such as these, a selectable four-wheel-drive system is used. You can usually choose between two-wheel drive, normal four-wheel drive or low-range 4WD, with the latter for low speeds and scrabbling up steep inclines. Most systems engage and disengage low-range automatically, as you'd end up breaking several different components if you used the low-range gearbox at speed.
On-demand all-wheel-drive systems are similar but don't feature a low-range option. Rather than the sort of terrain 4x4s are able to cope with, on-demand AWD is more for slippery roads and grassy areas.
Advanced traction control systems
Some manufacturers have decided to incorporate advanced traction control systems instead of including a full-blown all-wheel-drive system - often because their customers won't take the cars off the beaten path. Peugeot and Citroen's Grip Control is one such innovation, and it provides extra security in bad conditions without having the extra weight and expense of an AWD system. These are fine for tackling a road with a dusting of snow or parking off-road.
Electric and hybrid cars with all-wheel-drive
Powerful electric cars like the Tesla Model S have an electric motor on each axle. While the two axles aren't connected mechanically, a motor powers each set of wheels. The lack of a mechanical connection also improves interior space and rear foot room, as there's no need for a bulky transmission tunnel. Some hybrids like the Volvo XC90 T8 Twin Engine use the engine to power one set of wheels and the electric motor to power the other, meaning the car can be front-, rear- or all-wheel drive depending on what's being used.
Read our guide to the best cars for winter and the best cars for towing.
Engine management light: top 5 causes of amber engine warning light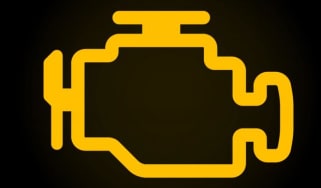 Engine management light: top 5 causes of amber engine warning light
Top 10 best electric SUVs 2022
Top 10 best electric SUVs 2022
Top 10 cheapest electric cars 2022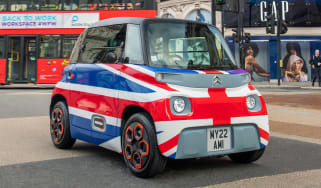 Top 10 cheapest electric cars 2022