Volkswagen ID.7 review - long range but is it too expensive?
"With a long range and good drive, the Volkswagen ID.7 could be the brand's best EV yet, but its high price holds it back"
Pros
Good to drive
Comfortable
Impressive range
Cons
Expensive
Too few physical switches
Dull interior
Verdict - Is the Volkswagen ID.7 a good car?
We think the Volkswagen ID.7 is the best car from the electric ID. lineup so far, so as a flagship saloon it certainly fulfils the brief. It boasts a very competitive range and it drives pretty well, especially for a car of its size. That said, it falls behind in some areas, with an uninspired interior and notably steep price tag.
Volkswagen ID.7 models, specs and alternatives
Rather than Volkswagen's other ID. models, which have so far been more SUV-like in style, its latest flagship electric model, the ID.7, is more akin to a saloon in its design. There's also an estate 'Tourer' model on the way, which will aim to up the ante for practicality.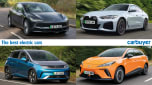 Top 10 best electric cars 2023
With the EV market diversifying more than ever before, the ID.7 has a few rivals which all differ in terms of size and bodystyle. It's slightly larger than the Tesla Model 3 and Polestar 2, but it's hard not to compare it with these well-established models. It's comparable in size to a BMW i5 and Mercedes EQE, though these offer a much more premium package than the ID.7. 
Without beating around the bush, the Volkswagen ID.7 is quite expensive, starting from just under £56,000 in Pro Launch Edition trim. For that you won't get the car's headline 435-mile range either – that belongs to the Pro S model with an 82kWh battery that will arrive later. Instead, the entry-level car gets a 77kWh battery that's good for up to 382 miles of range from a charge. To put that into perspective, a top-spec Tesla Model 3 Long Range will cost less and boasts up to 421 miles to a charge, so if you don't need the extra space and practicality, you might not see the benefit.
The Volkswagen ID.7 doesn't feel overly premium in its sole Pro Launch Edition trim, though as you'd expect from the German manufacturer, its fit and finish feel sturdy enough.
Its tech offering doesn't reinvent the rulebook, either, but the iD.7 does get the brand's latest infotainment system which is easier to use. Although the brand has improved the user experience compared to that of earlier ID. cars, there are still too few physical buttons. At least one main niggle – the lack of backlit touch controls making them hard to use in the dark – has been addressed for the ID.7, but like other ID. models the interior could still frustrate you if you're less enthusiastic about virtual controls.
We have been impressed with how the ID.7 drives, though, and while it's not as quick as some alternatives, it handles well and you quickly forget how big it is thanks to its around-town nimbleness.
Trim levels

Power options

Pro Launch Edition
Pro S (arriving later)

Single 277bhp rear-mounted electric motor
Volkswagen ID.7 alternatives
The ID.7's large size and high price, but lack of premium feel means it currently sits in a somewhat confusing area of the market with mostly indirect rivals, but it could have its work cut out if it's to pull buyers away from higher up (BMW i5, Mercedes EQE) or lower down (Tesla Model 3, Polestar 2 or Hyundai Ioniq 6). 
Partnership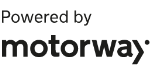 Need to sell your car?
Find your best offer from over 5,000+ dealers. It's that easy.
Executive EVs
Large premium EVs
Range, charging & running costs
"The ID.7 is expensive to buy and likely to cost a lot to insure, but higher-spec models boast a competitive range"
The Volkswagen ID.7 is quite an expensive car to buy outright, starting from more than £55,000 for the entry-level Pro Launch Edition model. While the ID.7's class-leading 435 miles to a charge might appear to soften the blow somewhat, that's a figure available only on the even more expensive 82kWh battery Pro S version.
The entry-level 77kWh battery gives the ID.7 a 382-mile range – at this price range that's a little less impressive, considering you can get a Long Range Tesla Model 3 that gets a longer official range (421 miles) for £6,000 less.
Perhaps it's unfair in some ways to compare the ID.7 to the Model 3, as it's a closer match to cars such as the BMW i5 in size, and much cheaper – the i5 starts from £74,000 and manages up to just 362 miles to a charge, but is a much more premium vehicle.
Another thing to bear in mind is that when we drive the 77kWh ID.7 in real-world conditions, it failed to get even 300 miles to a charge, so it's worth adjusting your expectations if you're drawn in by the impressive on-paper figure.
The 77kWh model has peak 170kW charging speeds, however, so it should take just under half an hour to achieve a 10 to 80% top-up. Those speeds increase to 200kW for the Pro S, but its larger battery capacity means it should take roughly the same amount of time to recharge.  
| | | |
| --- | --- | --- |
| Model  | Battery size | Range |
| Pro | 77kWh | 382 miles |
| Pro S | 82kWh | 435 miles |
Insurance
We're yet to get confirmation on the ID.7's insurance groups, but as with many of the latest pricey electric cars, we'd expect it to be quite costly to insure. For context, a Standard Range Tesla Model 3 sits in group 48, and Long Range versions sit in the highest group 50. We'd expect similar groupings for the Volkswagen ID.7.
Electric motor, drive & performance
"Rivals are quicker and more powerful, but the Volkswagen ID.7 shines in the handling department"
Volkswagen says the ID.7's single electric motor is the most powerful ever used in one of its ID. cars. Despite the car's heavy weight and large size, its 277bhp motor feels powerful enough. As with most electric cars, the ID.7 delivers an eager surge when you press down on the throttle, followed by a smooth power delivery thereafter.
It's not as exciting or quick as the more powerful Tesla Model 3 and Polestar 2, even in their respective entry-level guises, but the ID.7 will feel adequately powered for most drivers. Like those cars, it's driven from the rear wheels, which helps make it feel nimble for a model of its size.
One of the ID.7's notably strong points is how well it handles. The steering is well-weighted and quick to respond, if a little unnatural and lacking in feel. The ID.7 comes with various driving modes, and in Sport, it can feel even more fun to drive – push it to its limit, though, and it can feel a little skittish. The ID.7's suspension has clearly been set up to cope with the car's heavy weight. 
In its Comfort setting, it can feel a little unsettled and produce quite a lot of body roll. The ID.7 is still a very comfortable car to ride in, though, so passengers will have few qualms.  Other drive modes include Eco and Individual, with the latter allowing the driver to configure their own settings.
Overall, though, the Volkswagen ID.7 offers a satisfying drive, and while it's not this type of car's main priority, it is capable of putting a smile on your face at times – bearing that in mind, we'll be very interested to drive the upcoming GTX model with its higher performance figures and sportier setup.
The ID.7 has a surprisingly tight turning circle for such a large car, which means it feels smaller than it actually is around town; our test route took us through some tight back roads in Marseille which it handled surprisingly well.
The brake regeneration settings don't allow for a great deal of customisation, and can simply be toggled on or off via a stalk on the steering column. When it's switched on, the regen is quite strong, almost allowing for full one-pedal driving, but it won't be to all tastes and could do with a greater degree of configuration.
0-62mph and top speed
With its 277bhp single electric motor, the Volkswagen ID.7 in Pro Launch Edition is capable of a 0-62mph time of 6.5 seconds, with a top speed of 112mph. As previously mentioned, this is slower than rivals such as the Tesla Model 3 in base spec, which can do the same sprint in 5.8 seconds, and the Polestar 2, which is 0.1 of a second faster than the ID.7. 
| | | | |
| --- | --- | --- | --- |
| Model  | Power | 0-62mph | Top speed |
| Volkswagen ID.7 Pro (77kWh) | 277bhp | 6.5s | 112mph |
| Volkswagen ID.5 Pro S (82kWh) | 277bhp | N/A | N/A |
Interior & comfort
"The Volkswagen ID.7's interior is a little clinical and dull, but feels well-built"
The standout impression of the Volkswagen ID.7's interior is one of good build quality. Everything feels very well put together, although it does feel a little clinical and uninteresting to spend time in. While both are fairly minimalist, the dash feels conservative compared to the Tesla Model 3, while the Hyundai Ioniq 6 has more going on, if that's more to your taste.
The ID.7 gets two displays: one 15-inch touchscreen sitting in the middle of the dash through which most of the car's functionality can be accessed, and a small digital gauge cluster ahead of the driver. The digital display is fairly simple and shows the most important information to the driver. There's also a head-up display, but it can be quite distracting unless the virtual reality feature is turned off.
The climate control can be controlled via a horizontal strip that sits below the screen. After many drivers' gripes about the lack of backlighting on this panel in the ID.3, Volkswagen has rectified this issue, so now it's visible even in the dark. The ID.7 still has frustrating touch controls on the steering wheel as in previous ID. cars, but with Volkswagen having pledged to back-track on some of these less-than-intuitive features, we hope they might get replaced with real buttons in future.
The ID.7 is a comfortable car to ride in, with the brand's latest 'ergoPremium' seats coming with functions such as a massage feature, ventilation and heating, all of which can be operated via the infotainment screen – though naturally we'd rather this be controlled via physical buttons.
Infotainment and navigation
As with other ID. cars, Volkswagen forgoes many physical switches in favour of virtual controls through the infotainment system – even the direction of airflow from the climate control is adjusted through this system, and can even be tweaked via the Volkswagen IDA voice control assistant. 
The infotainment system is at least fairly easy to use, with intuitive submenus which make it easy to access most features. A minor complaint is the way the strip of shortcuts for maps, entertainment and drive modes has them all arranged close together at the top of the screen – it means you have to take your eye off the road and concentrate too hard while driving to access them. These could do with physical shortcut buttons you could feel for, rather than having to prod blindly at the screen.
Key features

Pro Launch Edition

19-inch alloy wheels
15-inch infotainment screen with Android Auto and Apple CarPlay
LED headlights
Faux leather heated steering wheel
30-colour interior ambient lighting
Digital gauge cluster
Sat Nav system
IDA voice control system
Wireless device charging
Autonomous Emergency Braking
Adaptive cruise control
Rear-view camera
Augmented reality head-up display
High beam assist
Lane change and keep

 

Pro S 

(Pro plus…)
Practicality & boot space
"The Volkswagen ID.7 is a large car, with a big boot and plenty of interior space"
The Volkswagen ID.7 is a fairly large car that's closer to the BMW i5 and Mercedes EQE in size than it is to the Tesla Model 3 or Polestar 2. It gets a handy hatchback tailgate that makes it easier to load items in and out of, rather than the saloon boot of the Model 3. Soon it will be available in an estate 'Tourer' bodystyle, increasing practicality with even more boot space.
One of Volkswagen's priorities when designing the ID.7 was interior space, and there's lots of legroom not only for front passengers, but back-seat passengers too. The panoramic roof increases the sense of space and also improves headroom for occupants – the 'Smart Glass' option also allows for this toggle between opaque and transparent at the touch of a button.
There are plenty of storage solutions on the inside of the ID.7, too. There's a large compartment with two sliding lids in between the front seats, as well as split folding armrests with integrated storage.
Size comparison

Model 

Length

Width

Height

Volkswagen ID.7

4,961mm

1,862mm

1,536mm

Polestar 2 hatchback

4,606mm

1,859mm

1,473mm

Tesla Model 3

4,720mm

1,850mm

1,441mm

Hyundai Ioniq 6

4,855mm

1,880mm

1,495mm
Boot space
The Volkswagen ID.7's boot space is generous at 532 litres with the seats up – unsurprisingly given the car's large proportions, that beats the Tesla Model 3, Hyundai Ioniq 6 and Polestar 2, as well as the BMW i5. Annoyingly, although the boot features a more practical hatchback style, it's awkwardly shaped and narrow. There's also no dedicated area for the charging cables up front. 
Boot space comparison

Model 

Boot space

Tesla Model 3

542 litres

Volkswagen ID.7

532 litres

Polestar 2

440 litres

Hyundai Ioniq 6

401 litres
Reliability & safety
"Volkswagen's lacklustre performance in recent Driver Power surveys isn't encouraging, though safety is expected to be a strong point"
As the ID.7 has only just been launched, it's very early days to make a judgement on its reliability. Volkswagen as a brand has fared poorly in recent Driver Power owner satisfaction surveys, with the brand placing in 27th place out of 32 brands in 2023, and a worse-than-average 26% of owners reporting a fault with their Volkswagen in the first year of ownership, though this doesn't pertain just to the electric ID. models. 
Safety
The Volkswagen ID.7 is yet to be tested by Euro NCAP, so it's not yet confirmed how well it will fare in terms of safety. Other ID. cars with which the ID.7 shares a platform, such as the ID.4 performed well, with a five-star rating – a high score of 85% in the safety assist category should be mirrored in the ID.7, given it will share much of the same safety tech.