Top 10 best cars with sliding doors 2023
If ease of access is a priority, cars with sliding doors offer an enormous advantage. We list our top 10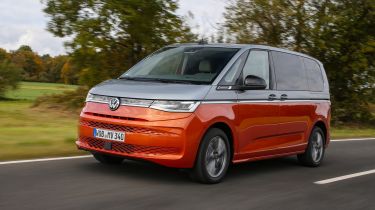 For drivers with large, young families and those who often carry several passengers, cars with easy access to the front and rear seats are a necessity. Cars with sliding doors are beneficial in these instances because they provide a wide opening even in tight parking spaces. This also makes them ideal cars for those with reduced mobility, and you can also read our list of the top 10 best Motability cars if you qualify for the scheme.
Although cars with sliding doors are increasingly few and far between as MPVs fall out of fashion, there are a handful of options on the market – some of which boast electric power for lower running costs.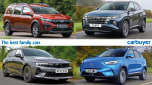 Top 10 best family cars 2023
Many MPVs with sliding doors are based on vans, but, don't be put off by these cars' underpinnings – modern vans are much more refined and car-like than in the past, and their MPV counterparts come with features to improve comfort levels and differentiate them from their commercial stablemates. Plus, the space offered is excellent, so most are offered with seven-seats.
Before heading to a dealership, it's worth noting two important points about sliding rear doors. Firstly, they can increase the cost of the vehicle slightly. Secondly, they're usually heavier and if you choose one of the larger cars on this list, you may find the doors hard to slide, particularly if you've parked on a slope. They may require a fair pull and shove to get open and are noisier to open and close than hinged doors. If, however, the car you're after has a power-opening and closing option, this makes things easier and more convenient – at a price.
Read on for our list of the best cars with sliding doors.
The ID. Buzz is one of the newest electric seven-seat cars on the market with sliding doors. Despite this, it doesn't have a cutting-edge look, but instead taps into the nostalgia of the old VW Microbus. It's certainly not missing any modern technology inside, however, and is even equipped with 170kW fast charging as standard. This means a top-up from five to 80% in 30 minutes if you can find a powerful enough public charger.
Its 250-mile range will be enough for most owners, and the standard equipment list is very impressive. However, all of this comes at a cost – whereas the original was an affordable model from the manufacturer of 'the people's car', its starting price of just under £59,000 makes it one of the most expensive cars on our list. You'll need to own it for quite a while and cover lots of miles to recoup that extra outlay.
The Multivan is Volkswagen's replacement for the firm's discontinued Caravelle MPV. Aside from just a name change, the Multivan offers some big upgrades over its predecessor. The Multivan has a much more attractive and modern design, but while its smooth looks might give the impression it's fully electric, all available powertrains involve some use of petrol or diesel.
The Multivan is available with either a 134bhp 1.5-litre petrol engine, 148bhp 2.0-litre diesel or as a plug-in hybrid pairing a 1.4-litre petrol engine with a 10kWh battery to produce 215bhp; it has an all-electric range of around 30 miles which will keep running costs down on short trips.While it is quite expensive, every version of the Multivan is well equipped, with entry-level Life models getting a host of included safety features and electrically latching sliding doors – go a step up to a Style model and you'll get fully electric sliding doors which will help with getting children in and out of the car. The Multivan's rear seats sit on rails which allow them to be rearranged and turned 180-degrees, which adds to its versatility. A fold-out table, multiple cup holders and USB charging ports also mean there's lots on offer to keep rear passengers happy.
As the biggest MPV Ford offers, the Tourneo Custom stops just short of being a fully-fledged minibus. It's based on the Ford Transit van, which itself is very popular, and is capable of seating up to an impressive nine people. It has individual seats that can be rearranged to face each other for a more social set-up or removed entirely, freeing up the MPV's van potential – the Tourneo Custom is incredibly versatile.
Partnership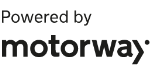 Need to sell your car?
Find your best offer from over 5,000+ dealers. It's that easy.
Unfortunately, a fully electric option isn't available, but there is a range of 2.0-litre diesel engines, available with or without mild-hybrid electric power and varied power outputs. There's also a plug-in hybrid option with an electric motor mated to a 1.0-litre petrol engine that Ford says is capable of up to 33 miles on a charge, although we got around 20-25 miles in testing. The Transit that the Tourneo is based on has always felt nimble to drive, and that's also the case here. 
The Tourneo Custom's interior is designed to be much more car-like, with an infotainment screen, leather-trimmed steering wheel, auto headlights and air conditioning as standard. There's also a range of accessories and colour options to help make it feel less like a van, although ultimately there's no escaping the Tourneo Custom's commercial roots. For an impressive amount of practicality and the option of nine seats for a very large family, though, the Tourneo Custom is a great option.
The Caddy is another car from Volkswagen to feature in our top 10 best cars with sliding doors, and for good reason. The latest model is based on the same underpinnings as the brand's popular Golf model, meaning it drives and handles a lot like the hatchback, too. This paired with the Caddy's increased interior space and rear sliding doors make it one of the best options for ferrying around a large family, given the standard version can be specced with five or seven seats. A longer Caddy Max version comes with seven seats as standard, which is ideal should you want a huge boot even when the car's full of passengers.
It's slightly more expensive than rivals, but the Caddy might be worth it in the long run, considering the interior feels more premium and better put together than most other MPVs. The Caddy is available with a choice of two 2.0-litre diesel engines and a 1.5-litre petrol engine, and unfortunately, there's no electric or hybrid option. 
That said, the combustion engines offered are pretty economical and shouldn't cost too much to run regardless, with the 100bhp and 120bhp diesels returning around 58.9mpg and 55.4mpg respectively. The 1.5-litre petrol model will do up to 44.1mpg which is pretty good for an MPV and makes it our pick if you don't plan on a mega mileage.
The Citroen e-SpaceTourer is a large MPV based on the underpinnings of the Dispatch van, but with a reasonably luxurious interior given its commercial beginnings. It doesn't look too bad from the outside, either, with the same wide two-bar grille as other hatchbacks and SUVs in the range and a choice of fetching paint colours. Three lengths of SpaceTourer are available, with XS the shortest, M at around five metres in length and XL allowing up to nine people to get comfortable.
An overhead unit provides rear passengers with airline-style air-conditioning and lighting, while sunblinds, tray tables and power sockets are also provided, but it can get a bit noisy on the move. Citroen axed the diesel engine options for the Spacetourer in January 2022 and left electric power as the sole option for the MPV, the clue being the 'e' in 'e-Spacetourer'. With a 50kWh battery, it has an official range of up to 148 miles, which should be adequate for most drivers. It's also capable of 100kW rapid charging speeds, which means you could recharge up to 80% in around 30 minutes at a public rapid charging station.
The Citroen e-SpaceTourer, Toyota Verso and Peugeot e-Traveller have been built as part of a joint effort, so you're sure to notice some similarities. For a start, Toyota offers Compact, Medium and Long versions, depending how many passengers you want to carry, and how much space you have to park. Like the Citroen, the interior isn't bad for a vehicle originally designed for ferrying cargo, with Shuttle, Family and Family + Premium Pack trims offering progressively more kit and clearly aimed at the private-hire industry.
Even the Shuttle has eight or nine seats, automatic wipers, air-conditioning, DAB radio and Bluetooth, covering all the essentials. A five-star Euro NCAP safety rating provides great peace of mind, too, especially with so many people on board. Engine options are limited to a pair of 2.0-litre diesel engines with either 138bhp or 178bhp.
Of the e-SpaceTourer, Verso and e-Traveller trio, the Peugeot arguably has the most conservative styling, with a simple grille flanked by swept-back headlights. Some neat alloy wheels and stylish colours ensure you won't be mistaken for a delivery driver, though, as does plenty of tinted privacy glass. Otherwise, there's the same choice of three body lengths, providing enough space for just about any family.
Peugeot has decided to push the Traveller slightly upmarket, with no cut-price version on offer and every trim getting an impressive roster of equipment like climate control, cruise control, Bluetooth and a seven-inch infotainment display. The Allure trim is even more luxurious, thanks to leather seats, a panoramic sunroof and even a heads-up display. As with the Citroen e-Spacetourer, the Peugeot e-Traveller is now offered only in electric guise, with the previous diesel Travellers being discontinued in early 2022.
If you want to spend even more money on a car with sliding doors, turn to the Mercedes V-Class. With a starting price of just over £64,000, this car is for people who are serious about their sliding doors. Available in standard, long and extra-long wheelbases, the V-Class can seat up to eight people in leather-lined luxury, while the driver enjoys a dashboard and equipment that's familiar from the rest of Mercedes' range. The V-Class' versatile seating system means almost any configuration is possible and extras like central foldaway tables effectively turn it into a mobile office.
Mercedes offers the V-Class with a 2.0-litre diesel engine, available in two power outputs: 160bhp and 234bhp. Equipment is generous: the 'entry-level' Sport includes leather, sat nav, power-opening doors and a reversing camera; AMG Line adds a bodykit, larger alloy wheels and carbonfibre trim details, but at £2,000 more it seems a slightly unnecessary expense.
The Citroen Berlingo has always been an appealing choice for families seeking affordability and maximum practicality. It's generally been an option with few frills, but the latest version has moved the game on significantly. It's still based on the same van architecture as the Peugeot e-Rifter and Vauxhall Combo e-Life, but Citroen stylists have masked its undignified background well. The nose features a distinctive chevron grille with swishy LED running lights on either side above sunken headlights, while Citroen Cactus-style 'airbumps' adorn its flanks. Twin roof rails look the part, too. There are two sizes of Berlingo, both available with five or seven seats, and of course access is exceptional thanks to the sliding rear doors.
The standard M model will be enough for most with its 775-litre boot, but if you're a glutton for luggage space the long-wheelbase Berlingo XL gives you 1,050 litres. Inside, apart from the space around you on all sides, there's very little to suggest you're driving what used to be a van. Good quality trim and an impressive infotainment system means it actually feels rather plush.
Beauty is in the eye of the beholder, so it's a bit unfair to award the Peugeot Rifter's sister car a higher placing simply based on its more glamorous nose – but the Carbuyer consensus is that the Rifter looks a little more mundane than the Citroen Berlingo, although it still has a little more flair than the Vauxhall Combo. The Rifter also features Peugeot's i-Cockpit instrumentation that needs to be viewed over, rather than through, the steering wheel and that can be a tad divisive. Otherwise, the Rifter offers all the many advantages of its PSA Group stablemates, including the same wheelbase lengths, plus five- and seven-seat options.
With all petrol and diesel models discontinued across the brands, the Peugeot, Citroen and Vauxhall models share the same electric drivetrain with a 50kWh battery, so it really is a matter of personal preference for the manufacturers. All variants offer a supple ride and decent refinement that belie their commercial vehicle origins.
Check out our guides to the Cars with the biggest boots and best cars for Motability here. 
10 best cars with sliding doors