Best Motability cars
If you're eligible for a Motability car, our run-down recommends 10 of the best.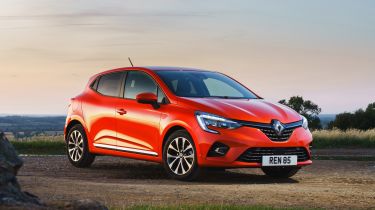 Motability runs a new-car leasing scheme that aims to help people with reduced mobility or a disability, who are in receipt of a higher rate mobility allowance, get around. The cars are offered across most brands but are capped on price. There's a vast array of different cars available to cater to a range of different requirements.
Those in receipt of a higher mobility allowance such as the 'Enhanced Rate of the Mobility Component of Personal Independence Payment' or the 'Higher Rate Mobility Component of Disability Living Allowance' (HRMC DLA) are eligible to apply to the scheme. Approved applicants' disability-related benefits go straight from the Department of Work and Pensions to Motability and, in return, you are eligible for a new car every three years.
Since the scheme was first introduced over 40 years ago, when disabled motorists were significantly in the minority, it has become hugely popular. Around three million cars have been supplied via the scheme since it began and there is now a diverse range of models available, including electric cars, SUVs, hatchbacks and estate cars. In the UK, almost 10% of all new cars sold every year are sold via the motability scheme.
Because Motability is so successful the range of cars available to its users is vast. These cars must have a pre-VAT value of under £25,000, although if you're after a more expensive model, you're allowed to provide a one-off 'Advance Payment' to make up the difference – but there's an upper limit on which cars are available.
If you're a wheelchair user, you can also choose from wheelchair-accessible-vehicles, or WAVs. Most of these accommodate wheelchair users as passengers but certain cars can be converted to allow you to drive the car from your wheelchair.
While our list concentrates on non-WAVs, we've selected a broad range of cars that are excellent vehicles in their own right, as well as being available on the Motability scheme. We've focused on choices that get you the most car for your money, with either zero advance payment or a surplus of the benefit left.
Here are our picks of the best Motability cars you can get right now.
The Renault Clio has never enjoyed quite the same success in the UK as the Ford Fiesta, but the latest generation is certainly good enough to change that. While the stylish looks are evolutionary, there's a much bigger change inside; Renault has given its smallest model an array of premium-feeling soft-touch plastics, and the technology count has significantly increased.
High-spec models get a huge 9.3-inch touchscreen, while every model of the Clio gets LED headlights, cruise control and auto emergency braking. The popular 99bhp petrol engine is available in the three main trim levels with no advance payment, while high-mileage drivers might be drawn to the 1.5-litre diesel.
Skoda took its time with the Kamiq, its smallest SUV, but it was well worth the wait as it offers all the positives we've come to expect from Skoda in a trendy high-riding SUV body. As is the Skoda way, the car feels secure and confident on the road, with light steering and decent handling.
Because of Skoda's competitive pricing, you can get the SE or top-spec SE L trims with no advance payment with either of the peppy 1.0-litre petrol engines. SE has all the tech most buyers are looking for, including parking sensors, cruise control and smartphone mirroring, while SE L adds two-zone climate control, sat nav and bigger wheels.
The evergreen Ford Fiesta is always among the UK's best-selling cars, and it's not hard to see why. Like the Clio, the latest Fiesta has an advanced interior, while a growth in size means rear-seat space and boot space are usefully bigger. It's also fantastic to drive, with direct steering and little body roll.
You've a choice of Trend and Titanium trim levels, with three engines available on the former and one on the latter. Ford's 94bhp EcoBoost petrol engine is the one we'd recommend. Even the Trend model comes with a touchscreen, DAB radio and auto headlights. The Fiesta-based Tourneo Courier and the bigger Tourneo Connect MPVs can also be had with no advance payment, albeit in the cheapest Zetec trim level.
The Volkswagen Polo is synonymous with upmarket design and great build quality. The sixth generation of the car has now arrived and it's bigger inside than ever, with a much larger boot as a result. The level of technology has jumped up compared to the previous car, so features such as a digital Active Info Display instrument cluster and adaptive cruise control are included when once they would have only been found in the most expensive executive saloons.
As ever with a VW Group car, there are plenty of engines on offer, but the 1.0-litre petrols are both peppy and frugal. The 79bhp version is adequate if you only plan to use the car around town, but the 94bhp and 113bhp 1.0-litre TSI engines are also available with no advance payment - and these engines make the Polo feel much nippier generally and better suited for motorway trips. You might also want to check out the mechanically identical SEAT Ibiza, which has a wider choice of trim levels and engines available on the Motability scheme.
The Skoda Scala is a cheaper but more practical rival to the Ford Focus and Volkswagen Golf, and it'll appeal if you think the Octavia is too big. It's a much better car than the anonymous Skoda Rapid it effectively replaces, too.
SE trim - likely to be the most popular - is the only version offered with nothing to pay upfront, but lots of kit will keep you entertained and make driving easier. Like the Kamiq, it comes with lots of 'Simply Clever' touches like an ice-scraper in the fuel filler cap and an umbrella stowed in the driver's door.
Kia's latest Ceed range is handsome, well-equipped and comes with the company's excellent warranty. The hatchback, XCeed crossover and Ceed Sportswagon estate models are all available on Motability without paying anything in advance.
We've chosen the estate for this list because of its huge boot, which is nearly class-leading at 600 litres, while the '2' and '3' trims don't cost the total PIP weekly allowance. Despite this, the '2' gets cruise, air conditioning, smartphone mirroring and heated wipers, and '3' adds even more equipment. You're limited to the 118bhp 1.0-litre petrol engine, but it's a good option that offers 47mpg and reasonable acceleration.
You might not realise that the VW up! is now the least expensive out of the almost identical VW Group trio of electric city cars, as the Skoda Citigo and SEAT Mii are electric-only. The petrol up! is the only one that can be had with no advance payment but nearly the full range is available - with none costing the total weekly allowance.
The car's square, slightly utilitarian form results in more interior space and flexibility than you might expect, so when you get seated, you may be surprised at how much room you have. It's also well built, which translates into a relatively refined driving experience on motorways.
You're not just limited to small cars if you don't want to make an advance payment on the Motability scheme. There are a few family SUVs like the Renault Kadjar to pick from, too. The five-seat Kadjar offers plenty of space for four adults (five at a push), and the boot is a good size at 472 litres.
While other cars are more exciting to look at inside, the Kadjar is at least well laid out, while DAB radio and two-zone air con are standard. Iconic trim is also available with nothing to pay upfront and we'd recommend picking this one as it also comes with a reversing camera, sat nav, keyless entry, and automatic wipers and headlights. A 1.3-litre petrol engine is the only choice but an advance payment of £295 (Play spec) or £595 (Iconic) unlocks the diesel engine that'll be a better choice for high-mileage users.
Eco-friendly hybrids and electric cars can be ordered on Motability but the choice is a little limited if you're not wanting to pay an advance payment. Luckily, the Kia Niro is practical, spacious and comes with a fairly generous kit list.
The styling is quite SUV-like, and there's more room for passengers than in the similarly sized Toyota Prius. Fuel economy is good at nearly 60mpg, and even the '2' trim (the only one available for nothing upfront) has desirable features like a reversing camera, Apple/Android connectivity and dual-zone climate control. It also offers a fuss-free driving experience and a 427-litre boot.
The Dacia Logan MCV might look unassuming but it's actually an incredibly practical estate that's very good value, especially given it uses a lot of Renault parts. Its practicality is highlighted by the MCV name, which stands for 'Maximum Capacity Vehicle' - and 573 litres of boot space pays testament to that.
The base-spec model costs just £50.75 a week but we'd recommend side-stepping it as it is very sparsely equipped (you don't even get a radio). The Essential trim brings Bluetooth connectivity, electric front windows and remote central locking, while top-spec Comfort has a much more modern-sounding equipment list: heated mirrors, cruise control, parking sensors and a touchscreen sat nav.
Best new car deals 2020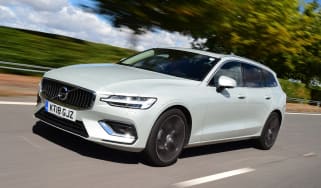 2020 scrappage schemes: the complete guide
2020 scrappage schemes: the complete guide
The UK's top 10 best-selling cars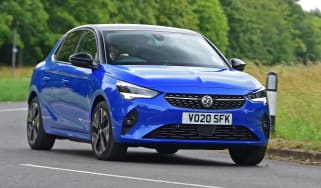 The UK's top 10 best-selling cars