Motability cars and scheme explained
We explain the Motability scheme, including the Motability allowance and how to get Motability cars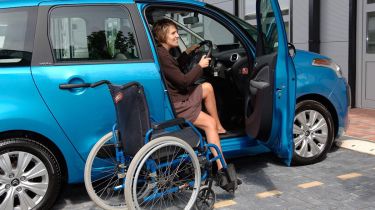 The Motability scheme is an initiative, funded by the government, that aims to help disabled people remain mobile. It provides the opportunity for disabled drivers to cover, or partially cover, the cost of leasing a new car through the use of various benefits. Motability has been recognised under the Royal Charter after being signed into it by the Queen in 1977. Since then, she has been the chief patron of Motability.
If you qualify for a Motability car, you can arrange for your disability-related benefits to be paid directly to Motability by the Department for Work and Pensions. Motability will then apportion the money as necessary towards the lease, insurance and maintenance of a new car for a three-year term. After this period, the car is usually sold at auction after being returned to Motability, and you repeat the process to obtain a replacement car if required. The replacement can usually be arranged for the same day, reducing the risk of you being left immobile.
Wheelchair users have a choice of hundreds of cars, plus many Wheelchair Accessible Vehicles (WAVs) made available through the scheme. These have been specially adapted from normal cars and enable travel in relative comfort and ease for wheelchair users, either as the driver or passenger. WAV leases run over five years.
Motability is a very popular scheme, with over three million cars sold since it began. With a 94% satisfaction rating, its customers seem to be happy, too. It makes up a very important part of the new-car market in the UK, accounting for around a tenth of all new cars sold here. Also, 70% of Motability cars are bought online.
Motability is a registered charity that performs organisational duties and decides the factors which determine eligibility. Motability Operations is a separate, commercial entity that oversees the scheme's actual finances. Any profits made are reinvested into the scheme.
Motability scheme eligibility
To qualify, a Motability scheme customer must be a claimant of one of the following benefits.
- The War Pensioners' Mobility Supplement (WPMS)- The Mobility Element of the Armed Forces Independence Payment (AFIP)- The Enhanced Rate of the Mobility Component of Personal Independence Payment (ERMC PIP)- The Higher Rate Mobility Component of Disability Living Allowance (HRMC DLA)
Parents and legal guardians of children over three years of age are eligible for the Motability scheme if their child has entitlement to either:
- The higher rate of the mobility component of Disability Living Allowance, or- The enhanced mobility component of Personal Independence Payment
Motability cars
While many people are under the impression that a Motability car has to be an MPV or SUV, the choice is actually far broader than that. Once you include hatchback and estate variants, around 2,000 varieties of car that can be chosen under the scheme, while 5,000 dealers are authorised to supply vehicles through Motability.
Approximately 150 of these models require only a partial payment from a customer's mobility benefits, with a further 350 becoming available if the entirety of their mobility benefits can be given up.
If you're in the market for a more expensive car than those widely available through the scheme, an Advance Payment can be made. This up-front lump sum is a contribution made by the customer towards the cost of the car and must be made as the lease term begins – it can't be paid off monthly.
Around 850 models of Motability car are available with an automatic gearbox, of which a good number require no advance payment. An electric or hybrid car can also be chosen, with the Toyota Yaris Hybrid, for example, requiring no payment of cash up-front. Only a £449 advance payment is required to lease a Smart EQ ForTwo electric car, suitable if you cover low mileage and are able to charge the car at home.
An excellent search function is available on the Motability scheme website. Be sure to check our own reviews for a verdict of any car you find that you like.
Motability: what's included?
A key aspect of Motability valued by customers is the peace of mind it offers. As well as a new car every three years, insurance, road tax and routine maintenance are all included, as are tyre replacements, all of which are covered by the monthly payment that comes from your disability allowance. Any special adaptations required to enable the car to be used are also included. The only expenditure a Motability car user should expect to incur is for fuel.
Motability conditions
There are a few important points to bear in mind if you qualify for a car under the Motability scheme.
Up to two relatives or friends can be nominated to drive a Motability car if you're not able to do so yourself. Anybody nominated must have incurred no serious convictions or driving bans and must have kept a relatively clean driving license for the last five years.
The mileage limit for a Motability car is 20,000 miles a year, with a 5p charge levied on every mile past that limit. This measure intends to maintain the value of the car for when it's sold on, and part of the success of the scheme stems from ex-Motability cars being such attractive used buys.
Similarly, the car must be in reasonable condition when returned after three years. You're unlikely to face a penalty for minor scuffs, but much more than that could make a scheme member liable for an insurance excess payment.
We have an excellent guide to the best Motability cars on sale today that those who qualify should check out.
Speed awareness course: how much does it cost, how long does it take and how do you do one online?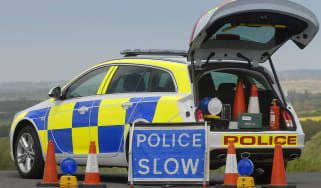 Speed awareness course: how much does it cost, how long does it take and how do you do one online?
New car delivery times: how long will you have to wait?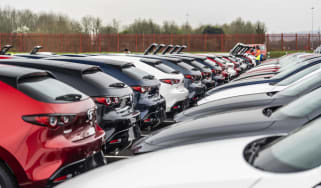 New car delivery times: how long will you have to wait?
Best new car deals 2022: this week's top car offers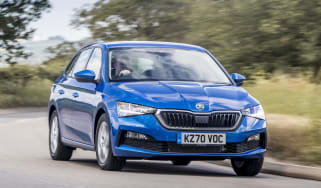 Best new car deals 2022: this week's top car offers