Top 10 best cheap cars 2023
We look at the best cheap cars on the market that offer spectacular value for money, proving that you really can spend a little but get a lot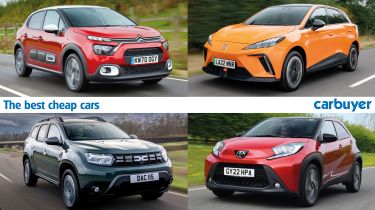 When buying a new car, many of us have to stick to a tight budget, and getting the most bang for your buck is essential. These days it seems like cheap new cars are getting harder and harder to find, but there are still some affordable cars that offer the best value for money.
Good cheap cars come with a cheap list price or are offered on attractive PCP finance deals, but the best budget cars also offer plenty of equipment and tech for the price. In this list of the best cheap cars, we've considered each car's overall package to decide which are the best to buy on a budget.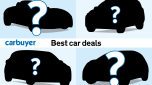 Best new car deals 2023: this week's top car offers
While cheap electric cars have historically not been a reality for buyers, the tide appears to slowly be changing, and our list includes one such affordable EV, the MG4. Otherwise, there are plenty of cheap conventional petrol and diesel cars you can still buy, and improvements in technology mean many of these are also cheap to run as well as insure. Another way to get a good deal is to buy a car that is about to be replaced by a new model.
The cheapest cars on our list come from brands that are famed for offering the lowest prices on the market. It shouldn't surprise, therefore, to see that three of our top ten come from Dacia, a firm that has long been a champion of the cheapest cars. Competition is tough though, especially as lower-trim models have been disappearing from the brochure over the last couple of years. 
You're also buying a package that should be hassle-free for a long time. Every new car sold in the UK presently has at least a three-year warranty and many are more generous than that - several manufacturers now offer up to seven years of cover. This gives you peace of mind that any fault that should develop will be rectified by the manufacturer with a minimum of fuss.
Here's our rundown of the top 10 best cheap cars to buy in the UK. Once you're done, check out our guides to the best cars with cheap insurance, the best electric cars and best used cars.
A decent SUV for the price of a supermini is what Dacia offered when it launched the Duster less than ten years ago, and impressive sales figures have been the predictable result. Now we're into the second generation, and while prices have crept up, the latest Duster offers more of everything that made the original so popular.
Dacia has recently dropped its cheapest Duster Access model, which was so basic it came without a radio, partly because very few people opted for such a stark trim. Instead, the entry point is now the Essential, with DAB radio and air conditioning as standard to make it a much more comfortable place to be at just over £17,000.
While the news is filled with ever-increasing interest rate rises, Renault is still offering a 0% deal when using its PCP financing facility. Better still, the very capable Clio has also just received a refresh in 2022, so you won't feel like you're making a saving by having to put up with an older model. The Clio is smartly styled and well-equipped, while the interior has a premium feel.
Partnership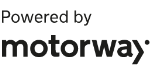 Need to sell your car?
Find your best offer from over 5,000+ dealers. It's that easy.
We awarded the Renault Clio the Best Small Car of the Year at our 2022 Carbuyer Best Car Awards. This was the third time in a row the Clio snapped up the award.
We did say that Dacia had taken three spots on our list, so here it is for the second time. The Sandero has been in the UK for nearly a decade and in that time it has gained a loyal following of owners that want cheap transport without hassle. Dacia's winning formula for value is to offer a big car for the price of a small one – the Sandero is a similar size to the Volkswagen Polo while costing less than a Volkswagen up!.
The Sandero belies its penny-pinching image by offering robust construction (Dacia's owned by Renault and the Sandero uses many parts from the Renault Clio) and modern engines with decent fuel economy and fine reliability.
The MG4 is a game changer, given it's one of the very cheapest EVs on sale in the UK, and yet it's still a well-equipped family hatchback, with a competitive range figure and decent charging speeds. MG has had a bumpy start since its reboot in the UK, following its acquisition by a Chinese car giant, but the MG4 is its first clean-sheet EV, and it's clear the brand has pulled out all the stops to make it a success. We love great value cars, and there's no doubt the MG4 offers it in spades.
It's available in SE and Trophy trim levels. SE starts from just £27,000 and is surprisingly well-appointed – with a 10.25-inch touchscreen with Apple CarPlay and Android Auto, climate control, rear parking sensors and plenty of safety equipment, we reckon this is enough for most buyers and is our pick. The entry-level's 51kWh battery offers up to 218 miles of range on a charge, too, so should be enough for most drivers. Should you need to go further on a charge, you can step up to the Long Range variant with a 64kWh battery which does 281 miles on a charge and yet it's still cheaper than entry-level versions of the Volkswagen ID.3.
The up! is imbued with the sense of fun-loving sportiness that larger VWs aren't as known for and has easily the most personality of the three. You could argue, too, that its easy-going demeanour means you're more likely to discover another facet of the up!'s nature – it's a rather enjoyable car to drive. The up! also pulls off the trick of being a small car with a big interior. Passengers will find ample shoulder room, while even taller drivers won't struggle to find a seating position that can get them comfortable.
The headline price of the base up! trim is very attractive, at just over £14,500, and it still offers DAB radio and air conditioning to increase your enjoyment of this cheeky city car further.
The Citroen C3 makes our list due to the amazing value of the entry model. An online exclusive offer can nab a C3 You! model that has LED headlights, Bluetooth, a DAB radio and cruise control for just £13,995.
Its recent facelift was certainly timely, with refreshed styling, punchier engines and new tech making it a worthy contender against rivals like the Ford Fiesta and Skoda Fabia. If you're looking for a small hatchback that doesn't prioritise a firm ride and sporty characteristics over comfort and practicality, the C3 is a car you should consider. Although it's not the largest supermini, it does feel pretty roomy inside and boasts a 300-litre boot, which trumps a number of its rivals.
One of the more spacious city cars available, the Kia Picanto is among our favourite models in the class and the entry-level model offers lots of car for the money at just above £13,000. Sadly, you'll need to step up to the '2' trim if you want the more powerful engine or niceties such as air-con or Bluetooth which prevents it from climbing higher in our list.
Nevertheless, the Picanto is cheap to run, whichever version you go for, and the seven-year, 100,000-mile warranty will provide real peace of mind for the cost-conscious car buyer. The five-door only Picanto has space for four adults - just - and a decent-sized boot, making it the ideal city car.
The Hyundai i10 is a seriously impressive machine. It's handily sized for urban areas, but (unlike many other city cars) comes with five doors and five seats as standard and has plenty of interior space. While you can get versions with extremely generous standard equipment, prices do rise steadily as you creep up the range, so ask yourself whether you really need niceties like heated seats and privacy glass.
If you can manage without a touchscreen and rear speakers, you can buy an entry-level SE model for just over £15,000. You still get a very well-built car, and one that comes with one of the best warranties in the business, running for five years with no mileage limit.
The smallest Toyota on sale is also the firm's cheapest and impressed us with its smooth ride and technology. The small city car has grown up a bit both in size and personality in its latest iteration, while its funky styling makes it look more mini SUV than slick city car. The height benefits ride quality, so if you live in a particularly bumpy area of town then the Aygo X is worth considering. It is also well equipped, with Apple Carplay, Android Auto and reversing camera.
This increase in size and specification does come at a cost, with the Aygo X weighing in at just shy of £16,000. Yet at the time of writing Toyota has helped offset this with a low APR on its PCP financing deals.
Our third and final entry from Dacia is the brand's newest addition. The Jogger is a versatile seven-seater MPV for budget-conscious buyers who have been priced out of more luxuriously finished and premium-badged machines. 
Entry models start just over £18,000 and even with the highest trim, you can expect change from £21,000. In a market where a basic specification Ford Fiesta starts at £19,350, that is truly incredible value. For overall value, the Jogger is a real winner.
Check out our guides on cheap cars to insure and best cheap-to-run cars.
Top 10 best cheap cars