Ford EcoSport SUV review
"It has the outline of an SUV, but the Ford EcoSport isn't big enough for a family, suffers from poor economy and is underwhelming to drive"
Pros
Eager EcoBoost petrol engine
Good standard equipment
Spacious cabin
Cons
Poor fuel economy
Impractical boot door
Disappointing to drive
The Ford EcoSport was the manufacturer's first small SUV, designed to satisfy the appetite of buyers who may otherwise choose a Vauxhall Mokka, Nissan Juke or Renault Captur. Like most of its rivals, it's based on supermini underpinnings, with front-wheel drive and economical engines despite its 4x4-style looks.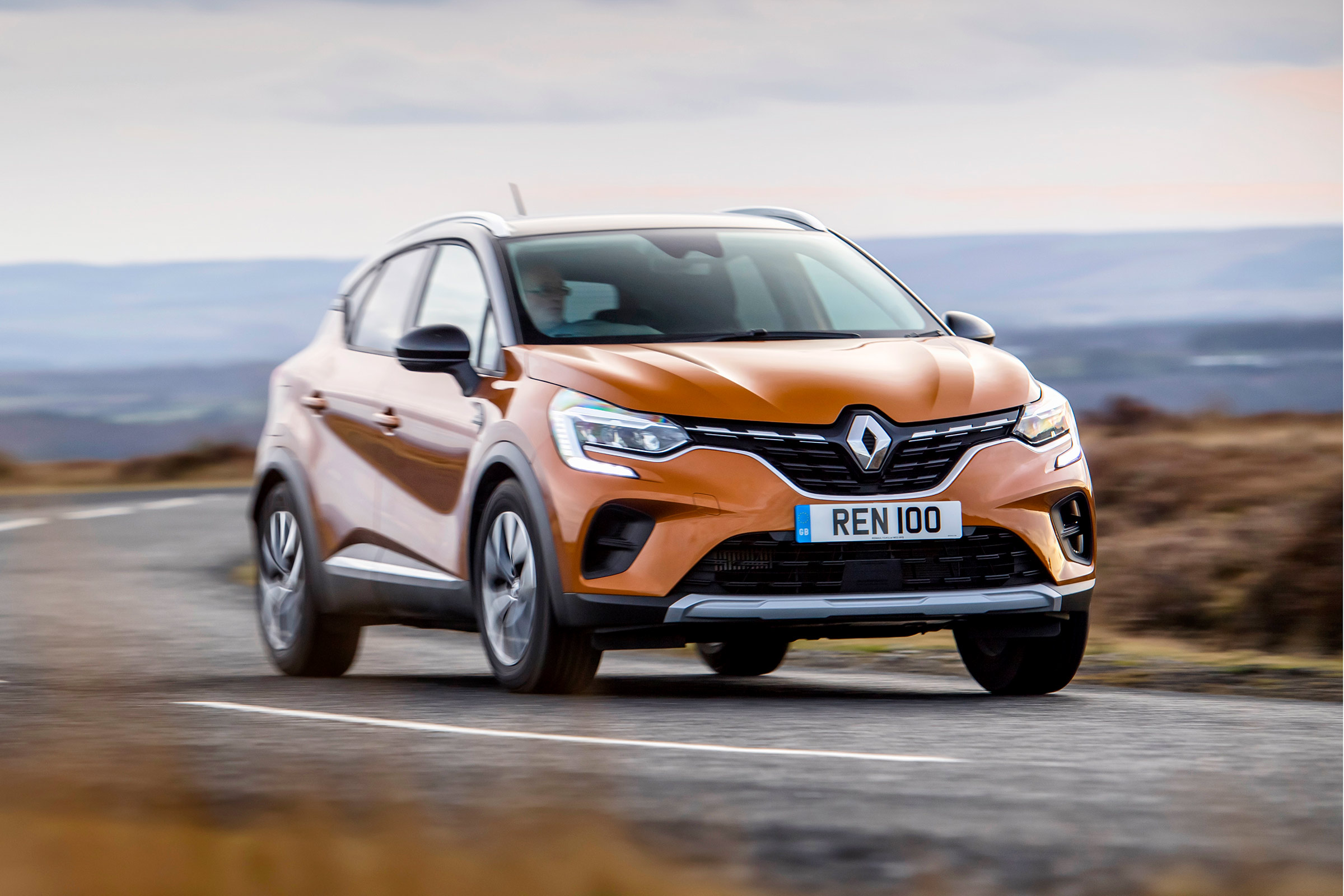 Top 10 best small SUVs 2022
Not long into its life, the EcoSport was heavily updated in 2018 to bring its looks inline with the bigger Ford Kuga. Its interior was also given an overhaul to improve quality and design, and make it closer to the Ford Fiesta. Since then the Ford Puma has also arrived, which isn't much more expensive than the EcoSport but offers a better driving experience and features.
The EcoSport isn't a car that was designed for speed but the 123bhp 1.0-litre EcoBoost petrol engine is strong enough and the 138bhp version is nippier still. The 1.5-litre EcoBlue diesel engine was upgraded to 99bhp during the update but has since been discontinued. It took a leisurely 13.8 seconds to reach 62mph from a standing start. Diesel devotees were better off with the 123bhp version of this engine that takes a slightly better 11.3 seconds to cover 0-62mph. The more powerful diesel was solely available in ST-Line trim and it was also the only EcoSport available with four-wheel-drive.
The 1.0-litre EcoBoost petrol engine is available in 123bhp and 138bhp versions and returns a best economy figure of up to 47.9mpg but even the most powerful model can manage 47.1mpg. Emissions range from 135g/km of CO2 to 137g/km with a manual gearbox and an automatic transmission is no longer offered. Ford claimed up to 57.6mpg for the 99bhp diesel and up to 53.3mpg for the 123bhp version.
Given the EcoSport's Mk7 Ford Fiesta underpinnings, the way it acquits itself on challenging roads is a bit of a disappointment. The steering is quite direct if rather light and lacking in feel, but the car leans noticeably in fast corners and tardy acceleration further dulls the experience. Its wallowing behaviour comes despite relatively firm suspension, which transmits bumps into the passenger compartment and can make life uncomfortable on pockmarked surfaces. Its handling is far surpassed by the Ford Puma, so if you want to stick with the brand we'd recommend enthusiasts look there instead. The SEAT Arona is also sharper and more enjoyable to drive.
On the plus side, the EcoSport is very easy to drive around town, where the lifeless and heavily assisted steering becomes a virtue and reduces the amount of wheel-twirling necessary when parking. There's a good view from the driver's seat, too, while passengers sit high and comfortably upright, with big windows that let plenty of light in. The boot is nicely proportioned, if smaller than those of rivals, but access isn't as convenient as it could be – the luggage compartment door is hinged at the left, which makes it tricky to use when you're parallel parked on a busy high street.
A raised roofline and upright seating provide decent space for occupants, lifting the EcoSport somewhat. Its dashboard is easy to use, even though it looks dated compared to the latest Fiesta, with materials that are rather cheap feeling. Unlike some Ford models, choosing an EcoSport is very straightforward, as there are only four trim levels to go with the aforementioned engines. 
Titanium gets silver roof rails, a reversing camera and parking sensors, part-leather seats, sat nav, climate control and automatic headlights and wipers, plus 17-inch alloy wheels and more. ST-Line trim gives the interior extra style inside and out thanks to privacy glass, plus black wheels to match its black roof and mirror housings.
When crash-tested by Euro NCAP, the Ford EcoSport was awarded four out of five stars. This is disappointing compared to rivals like the Renault Captur, which got top marks, but the EcoSport scored well for occupant protection and was mainly let down by a lack of the latest active safety technology. The EcoSport came an impressive 35th out of the top 75 models in our 2021 Driver Power owner customer satisfaction survey, which was well ahead of the Ford Fiesta and just pipped the SEAT Arona in 39th.
Despite improvements, the EcoSport remains a less convincing package than any other car in the Ford line-up. Its engines are excellent, but you can tell it was designed for markets where simplicity and robustness are more of a priority than tactile pleasure and driver appeal, and it doesn't have an especially enticing price tag, either. The introduction of the Ford Puma SUV shows what a Ford crossover should be like, so we'd recommend test-driving the Puma before buying the EcoSport.