Nissan e-NV200 Combi MPV review
"The e-NV200 Combi is a only zero-emissions MPV, with very low running costs and some clever features, but it's also rather van-like to drive"
Pros
Cheapest electric MPV on sale
Available with five or seven seats
Proven tech from the Nissan Leaf
Cons
Van-like styling
Uninspiring to drive
Outdated feel
As a fully electric MPV, the Nissan e-NV200 Combi used to sit in a class of one. Until relatively recently, most electric cars have been smaller hatchbacks and city cars and, although the Tesla Model X can carry seven, it's more of a luxury SUV than a full-size MPV, costing three or four times as much. Essentially, the e-NV200 Combi is exactly the same as the Nissan e-NV200 van, but with seats in the back instead of a large load space.
These days, the Citroen e-Berlingo, Vauxhall Combo-e Life and Peugeot e-Rifter all occupy the same space as the e-NV200 Combi. All three share the same modern underpinnings that give a range of around 170 miles. They are a little more expensive than the Nissan, but make it feel rather outdated in comparison - both in terms of charging and interior feel.
There's no doubting that the e-NV200 Combi is one of the most practical electric cars there is, but it doesn't sport the same sleek styling as other electric cars like the BMW i3 or Nissan Leaf. Instead, it looks very much like what it is: a van with seats in the back, only distinguished by tinted side windows and blue badging. It looks even boxier than conventional MPV rivals like the Volkswagen Touran, SEAT Alhambra and Ford Galaxy, and misses out on some of the more exciting design touches of the e-Berlingo and e-Rifter.
But this very shape aids load space, with the five-seat model capable of holding between 2,270 and 3,100 litres of luggage, depending on whether or not you have the rear seats in place.
Unfortunately, the Nissan's not particularly great to drive, either. The extra weight of the batteries blunts performance, while the ride is firm and won't entertain much in corners. However, because it's designed mainly as urban transport for up to seven people, this won't worry too many owners.
At the start of 2018, the e-NV200 received a big upgrade in the form of the latest 40kWh battery pack, originally developed for the second-generation Nissan Leaf. This replaces the 24kWh battery and boosts driving range by a significant 60%, making buying an electric MPV viable for a much broader swathe of customers.
According to the latest WLTP testing figures, designed to better replicate real-world driving, you should see around 125 miles from a charge, rising to 188 miles in city driving. For many families, that should be enough to take care of the school run for a week. Bear in mind that you'll probably get a lower range figure in winter when the battery isn't so efficient, perhaps down to around 80 miles on a charge.
MPG, running costs & CO2
Like all EVs, the e-NV200 will be very cheap to run
In common with all electric vehicles, the Nissan e-NV200 Combi will be significantly cheaper to run on a day-to-day basis than petrol or diesel-engined alternatives, as well as being exempt from road tax. The problem is it can be more expensive to buy in the first place – with the seven-seat version costing as much as a well-specced and faster petrol or diesel MPV, even after the government electric-car grant has been deducted.
With more and more city centres looking to restrict or ban petrol and diesel cars and vans to reduce pollution, it's not hard to see where the e-NV200 is aimed. Nissan is ideally placed to cater to taxi firms and businesses looking for a zero-emissions alternative – and savvy families wanting the same. Free access to the London Congestion Charge zone is likely to be just the tip of the iceberg in the coming years.
Partnership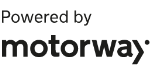 Need to sell your car?
Find your best offer from over 5,000+ dealers. It's that easy.
Convenience will also be boosted by the ability to charge the battery pack by around 80% in just 40 minutes using a public rapid charger, while a dedicated home wallbox will fully charge the e-NV200 in 7.5 hours. Recharging from a standard three-pin plug takes considerably longer – around 21.5 hours.
Engines, drive & performance
e-NV200's weight means it's not as lively as a typical electric car
We've become used to electric cars being good fun to drive, as they're generally quite small and agile and respond instantly to a prod of the accelerator thanks to the nature of electric motors. But the e-NV200 changes that picture somewhat, as it's heavier and less aerodynamic than EVs like the Leaf, so its performance is a bit blunted. Accelerating from 0-62mph takes 14 seconds, but the e-NV200 is at its best below 40mph in urban driving, where it's fairly easy to keep up with other traffic.
The upright driving position leaves you in no doubt you're in a car based on a van and it's not the most agile thing in corners, either. Overall, the e-NV200 is well suited to gentle town driving, but feels strained on the motorway and clumsy on a country road.
Interior & comfort
Comfortable inside, but material quality is in line with the e-NV200 van the Combi is based on
The third-row seats can be tricky to access for adults, but in general there's plenty of room for you and your passengers to stretch out in the Nissan e-NV200 Combi's comfortable seats. However, the quality of materials and finishes used betray the fact that this model is based on a van.
It's a bit nondescript and can't come close to the classy, posh cabin you get in a Volkswagen Sharan. On the plus side, the dashboard controls are logically laid-out and easy to get used to, plus the Combi has some clever features, allowing you to do things like track past journeys, check the battery status and even set the climate control remotely using the Nissan Connect EV smartphone app.
The base-spec Visia is just that, with highlights including front electric windows and airbags. Acenta is closer in price to the e-NV200's main rivals, but adds rapid charging, cruise control, a reversing camera and automatic air conditioning. Top-spec Evalia adds 15-inch alloy wheels, auto lights and wipers, sat-nav and privacy glass.
Practicality & boot space
The e-NV200 has very generous passenger and luggage capacity
The e-NV200 Combi is at its most practical and versatile in seven-seater form. This gives you the choice of additional passenger or luggage space when you need it. If you go for the five-seater version, you're stuck with the same passenger capacity as a hatchback, plus a very large boot whether you need it or not.
In the seven-seater, you get 870 litres when all the seats are in use, while folding the two third-row seats to the side and tumbling the second row forwards frees up a cavernous 2,940 litres – 601 litres more than the Ford Galaxy offers. The second row of seats also splits 60:40 for added versatility.
One advantage of the Combi being based on the e-NV200 van is that there's no boot lip, so you can easily slide in big or heavy boxes, while sliding side doors make access easy, even in restrictive car parks. There's no intrusion from the battery pack, as this is positioned under the floor. Less impressive is the interior storage – cubbies are few and far between and the glovebox is smaller than average.
Reliability & safety
EVs are generally reliable, but the e-NV200's Euro NCAP crash-test score is worrying
The e-NV200 lacks advanced safety systems such as automatic braking or lane-departure warning, but you do get traction control, tyre-pressure monitoring and a full complement of airbags, including curtain airbags. It received a below-par three out of five stars in Euro NCAP crash-testing – indicative of its commercial-vehicle origins and caused mainly by the lack of hi-tech safety kit. Whiplash protection for adult occupants was described as 'marginal'. The test has become stricter since the e-NV200 was tested, and modern cars without the necessary features tend not to get more than one or two stars these days.
Electric vehicles tend to be very reliable, as they have few moving parts compared to petrol or diesel-engined cars. The one area of concern is battery performance potentially degrading over time – however there have been few concerns reported with older e-NV200 and Leaf battery packs, many of which have now been used extensively, so initial fears have largely subsided.