BMW i3 hatchback review
"The BMW i3 is great fun and nippy around town but it's expensive and those striking looks won't appeal to everyone"
Pros
Easy and fun to drive
Low running costs
Futuristic looks
Cons
Small boot
Expensive to buy
Average electric range
The BMW i3 has been around since 2013, which says much about the appeal of its futuristic styling and carbon fibre-reinforced plastic body, as well as the electric powertrain.
Fast forward several years and the car still looks modern and distinctive, with features such as the rear-hinged doors and the environmentally-friendly cabin  materials also helping the i3 stand out in a crowd.
BMW produced a standalone range of electrified 'i' models, including the i3 and i8, but it has now adopted a more mainstream approach to electrification focused on i-badged electric versions of its regular lineup. That means the i3 is unlikely to be taken much further but we expect it to remain on sale for at least a couple more years.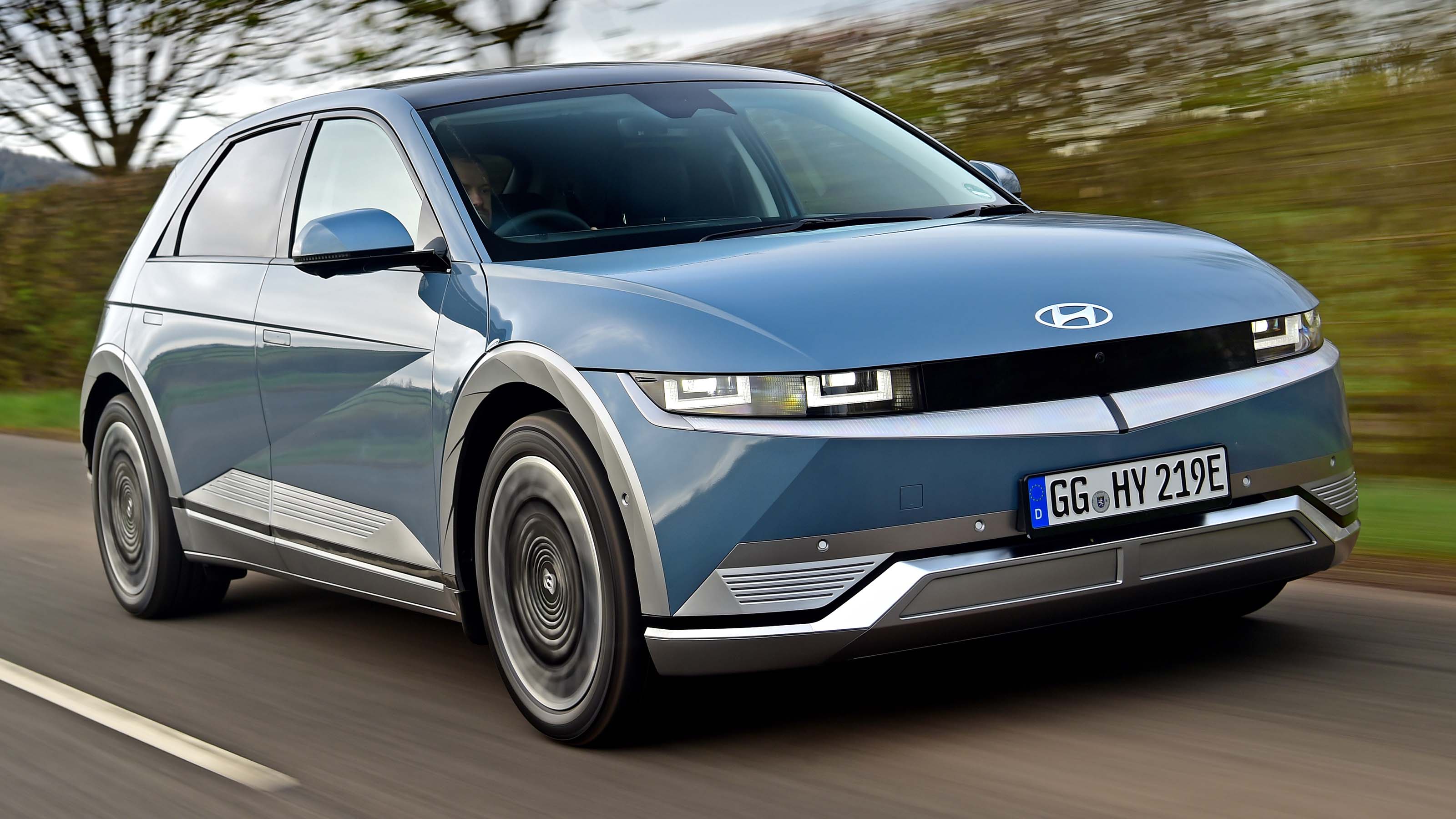 Top 10 best electric cars 2021
Despite its age, the i3 still stands out against newer competition like the Nissan Leaf and Renault ZOE, which blend into the traffic much more easily. However you do pay handsomely for the privilege, as the almost £34,000 starting price - reduced to £31,500 after the government zero emissions grant - is around £6,000 more than the cheapest Leaf.
With a claimed range of 190 miles under the new WLTP testing regime thanks to a 42.2kWh battery capacity, the i3 should handle the everyday commuting requirements of most drivers, while offering a nominal rate of 1% first-year Benefit-in-Kind (BiK) tax for business users.
Overnight charging should be easy, although you'll need to upgrade to a wallbox or fast-charger – BMW claims a standard domestic socket and charging cable takes under 15 hours to achieve an 80% charge, and the same can be achieved in just 42 minutes using a 50kW public charger. However many will adopt the BMW- recommended BP Pulse homecharge wallbox, which takes around five hours to top charge up to 80% from zero.
BMW has a reputation for driver appeal and 2017 saw the debut of the i3s, with a more powerful electric motor, wider wheels, modified suspension and an improved traction-control system, all in the quest to turn the i3 into more of a driver's car, albeit with a £2,500 higher price and slightly lower 175-mile battery range than the standard model.
Every i3 is a pleasure to drive, though, and just as enjoyable for passengers, thanks to an interior that matches the space-age exterior looks. Among the unusual features are a flat floor and rear doors that hinge from the rear rather than the front. Underneath the i3 is made from carbon fibre, a material that is both light and strong – and traditionally extremely expensive. BMW has developed a clever process to create the material using renewable energy so it keeps the cost – and environmental footprint – of the car as low as possible.
The i3 also feels hi-tech when you get underway. Both models have an impressive turn of speed from a standstill, while making barely any noise as they pull away. Inside, the i3 feels like no other car and comes with a list of standard equipment that reinforces its futuristic character. All models come with sat nav, automatic headlights and wipers, heat protection glazing, heated front seats, parking sensors and a DAB digital radio. In place of conventional dashboard dials, the i3 has two colour screens that display everything from sat-nav directions to your current speed.
As the i3 is a small car, you wouldn't expect limousine-like space inside and indeed there are just four seats and quite a small boot. But the interior has been beautifully designed to make the most of every inch of space and feels light and airy thanks to cleverly chosen materials and interior textures.
Even though it's been on the market for a few years, the i3 continues to turn heads on the road – it's a lot more striking than many far more expensive cars. A generous battery life means it'll fit neatly into the daily driving patterns of many urban motorists. 
The problem for BMW is that there are now many more electric cars on the market, many of which are better value, compared to when the i3 was launched. Aside from the Leaf and ZOE mentioned already, other EVs an i3 buyer might reasonably consider include hatchbacks such as the MINI Electric, Honda e, DS 3 Crossback E-Tense and VW ID.3, and SUVs such as the Peugeot e-2008, Volvo XC40 Recharge, Kia e-Niro and Skoda Enyaq IV. 
See how this car scored on our sister site DrivingElectric