Watchdog: Owner left frustrated as i3 won't charge on timer
BMW fails to charge on delayed timer, despite dealer assurance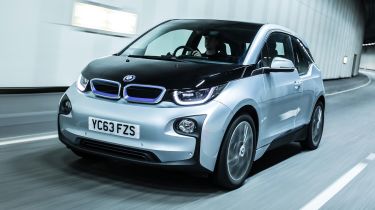 Part of the appeal of owning an electric car is reduced running costs. It's not totally free, but the fee for electricity use is much lower than filling up with conventional fuels.
Mike Todhunter, from Rochdale, Greater Manchester, was understandably upset, then, when his dealer couldn't fix a charging problem on his wife Lesley's BMW i3. It was a problem that was costing him money, too.
When Mike and Lesley bought the car, they'd been assured it could be programmed to charge on a delayed timer to take advantage of their cheaper night-time electricity rate. With the rate split into two cheaper sections, they wanted to take advantage by setting the timer to come on and switch off overnight.
However, after a few attempts, the i3 refused to charge at all. Mike took it back to his dealer, Williams Manchester BMW, where he was told the problem was due to a programming fault. Tests then proved it to be working correctly.
Back at their house, Mike and Lesley reconfigured the charging set-up to take advantage of the cheaper electricity rate once more, but after some success it failed again.
This time, the i3 refused to charge at all on a timer. The door now had to be opened and closed, or a button pressed on the remote, to Watchdogactivate charging. Mike said: "If the car is programmed to 'charge now', it works fine, but it costs us twice as much in electricity to fill up."
The consumer desk over on Carbuyer's sister publication Auto Express contacted BMW to see why charging on one of its flagship models wasn't working properly. A spokesman said: "The i3 is a unique vehicle within its segment and as such is a highly complex piece of technology. This charging issue highlighted is something we've raised with the development team in Germany."
The Todhunters are now left waiting for the technicians to find a solution. Mike said: "It's really clever of BMW that in the 21st century it's unable to get what is basically an alarm clock to work."
What should you do if it happens to you?
Cars are more technologically advanced and reliant on electronics than ever, so it's understandable that they'll sometimes go wrong. Electric vehicles are sold in fewer numbers, and makers are keen to push them, so you should expect excellent customer care. If it's a problem that can't be fixed and it's stopping you driving, rejection is your best bet.