BMW i8 Coupe review (2014-2021)
"The BMW i8 is a groundbreaking plug-in hybrid sports car that delivers the fuel economy of a family car"
Pros
Amazing performance
Very economical
Stunning design
Cons
Hefty price tag
Limited luggage space
Not crash-tested by Euro NCAP
The approach to creating the BMW i8 was to introduce an eco-conscious car with a broader appeal than just its economy figures. Looking like it had driven straight off a designer's drawing board, the i8 wasn't significantly changed from the original concept car, with futuristic styling that's still capable of turning heads today. A convertible BMW i8 Roadster version was available too.
Although there are other hybrid-electric sports cars available, the Honda NSX costs significantly more than the BMW, while those from McLaren and Ferrari cost several times that amount. Yet the BMW i8 has at least as much visual impact and its dihedral-hinged doors set the scene for the next trick it has up its sleeve: Porsche 911-rivalling acceleration.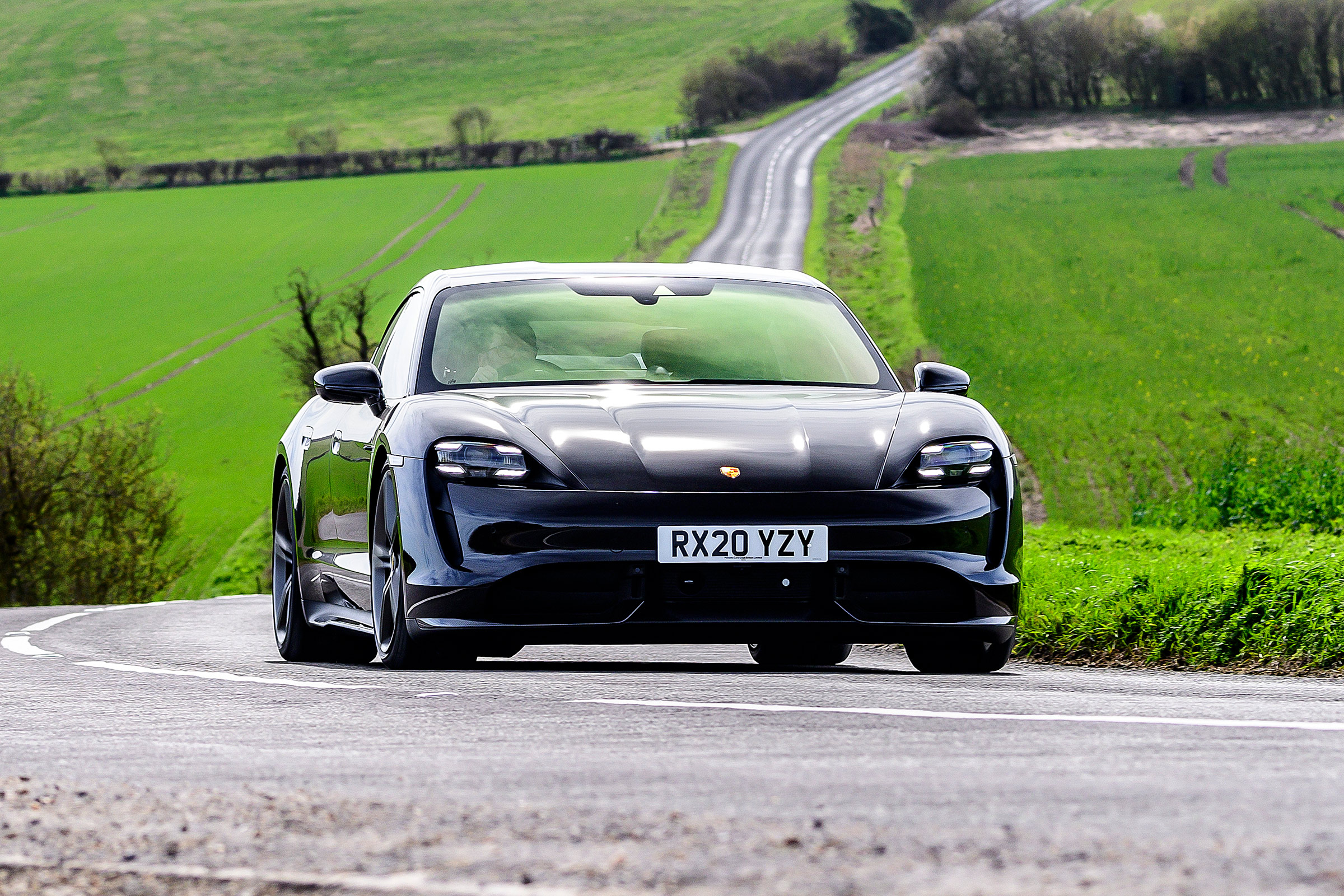 Top 10 best hybrid and electric sports cars 2022
It may well share its turbocharged 1.5-litre three-cylinder petrol engine with the MINI hatchback, but in the i8 it's tuned to produce 228bhp. The i8's electric motors then add another 141bhp, combining with the petrol engine for a 0-62mph sprint time of 4.4 seconds. This from a car that can theoretically return up to 128.4mpg.
This figure is only achievable if you use the i8's plug-in hybrid capability, ensuring the battery is fully charged at the start of every journey. It's also only possible if your daily routine is made up of largely urban driving in stop-start traffic where the electric drive system comes into its own. However, drive the i8 for a longer distance or as the sports car it's intended to be and you'll likely experience a much lower figure.
More reviews
In-depth reviews
As with all electrically boosted supercars, the i8's hybrid system is just as useful for adding performance as it is for reducing fuel consumption, and the 45mpg we experienced from mixed driving is still a very respectable figure for a car with this kind of acceleration. Reduced fuel costs aside, low 42g/km CO2 emissions place the i8 in a low Benefit-in-Kind (BiK) company-car tax banding, making it far more enticing than conventionally fuelled cars with the same performance. While no longer exempt from the London Congestion Charge, the i8 does qualify for exemption from London's Ultra Low Emission Zone (ULEZ) charging.
The i8 is expensive, though, and if fast 'green motoring' is your main aim, the Porsche Taycan and Tesla Model S are both a little cheaper, cost even less to run and have the advantage of a more spacious and versatile interior. Although the BMW does have rear seats, they're a token gesture and only tolerable for children or as additional luggage space.
If you've no need to seat more than two, though, the i8 presents a wonderfully futuristic interior that matches the outlandish looks outside. It's loaded with technology and the materials and textures are of a quality befitting its hefty price tag.
You're likely to enjoy the way it drives, too. That brisk acceleration gets things off to a sporty start, but the i8 has been designed to stay exciting throughout your journey. It's four-wheel drive – the front wheels are driven by the electric motors while the petrol engine powers the rears – and this helps the car to deliver its performance as you power out of corners. The weight of its batteries, electric and petrol motors has been distributed evenly to ensure there's no chance of the BMW's flagship hybrid tarnishing the brand's reputation for sharp handling.
The i8 only sells in small numbers and its exclusivity means that few owners have participated in our Driver Power owner satisfaction survey. BMW finished 27th out of 30 brands overall in the 2020 edition but our results are most likely to reflect the experience of conventional petrol and diesel BMW owners. Euro NCAP won't be independently crash-testing an i8, either so there'll be no official star rating for safety, although the car's tough carbon-fibre construction implies the i8 has an incredibly strong crash structure and all the latest crash-avoidance technology is available.
Overall, the i8 is a car with a unique appeal; even the hybrid Honda NSX is quite a different proposition, despite being one of the i8's closest rivals on paper. There are cheaper all-electric alternatives, as well as more spacious plug-in hybrid offerings. Yet the individual looks and science-fiction character of the BMW shine through and no sports car has ever been this economical.
See how this car scored on our sister site Driving Electric