BMW i8 Roadster (2018-2020)
"The BMW i8 Roadster proves that environmental responsibility needn't come at the expense of driving enjoyment"
Pros
Attention-grabbing looks
Instantaneous power
Remarkable economy
Cons
Expensive
Limited practicality
Disconnected steering feel
When BMW launched the i8 coupe in 2015, it was welcomed by car enthusiasts who feared that the increasing shift towards electric power would spell the end of driving enjoyment. Fortunately, the plug-in hybrid i8 is fast and enjoyable on the open road, while still offering zero-emissions motoring in urban environments. The i8 Roadster offers the same benefits, along with the thrill of fresh-air motoring.
Their price and performance mean the i8 and i8 Roadster are often compared to the Porsche 911, Audi R8 and Mercedes-AMG GT Roadster, but the BMW's futuristic, environmentally-friendly technology means that the i8 doesn't have a true rival. Costing from around £140,000, the hybrid Honda NSX is even more expensive. Nor can those cars match the i8's sheer presence, from its Star Wars styling through to its dramatic butterfly doors and air-channeling rear lights.
Retractable roof aside, there are a few visual differences between the Roadster and coupe. Gone is the bonnet vent of the latter, diverted to expel warm air under the car rather than over the windscreen, where it might have entered the passenger compartment when the roof was retracted. Add the humps behind driver and passenger and few would argue that the Roadster looks less exotic than the coupe.
More reviews
In-depth reviews
Best hybrid and plug-in cars you can buy
The i8's combined petrol and electric powerplant is rather different to other plug-in hybrid models, as it emphasises the electric side of things, with the petrol engine there to keep the batteries charged and provide extra thrust when needed. In pure electric mode, the 141bhp motor sends power to the front wheels, allowing a top speed of 75mph and a range of up to 33 miles before the petrol engine has to cut in.
The 1.5-litre, three-cylinder turbocharged engine is a fraction of the size of those used by the i8's 'rivals' – it's shared with the MINI hatchback and produces 228bhp, sent to the rear wheels. Combined with the electric motor at the front, it can get the i8 Roadster from 0-62mph in 4.4 seconds, on the way to a top speed of 155mph. So, it can do zero emissions and it can do performance, but what else can the i8 Roadster offer?
Well, that 33-mile battery range and 75mph top speed in EV mode mean a lot of i8 drivers will be able to cover their daily commute without the petrol engine cutting in at all, which makes BMW's claimed 141.2mpg fuel economy plausible. It's quite possible, too, that you'll have decided to buy an i8 purely because of how it looks. Few cars can match the BMW for sci-fi, concept-car style, and the Roadster only adds to its eye-catching appeal.
And, although you have to allow for a few foibles in its personality, the i8 Roadster drives like a sports car from the future, too. It tackles corners confidently and accelerates with typical electric urge, which is given a more sporting feel when the petrol engine pipes up with its three-cylinder growl. Driving the i8 isn't the raw, visceral sensation it is in a Porsche 911 Cabriolet, but it's a hugely enjoyable experience in its own right.
Partnership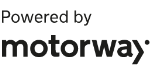 Need to sell your car?
Find your best offer from over 5,000+ dealers. It's that easy.
BMW customers aren't always delighted by their cars, as our 2018 Driver Power survey shows and the i8 Roadster is very expensive. This and its unique power system make it a brave and quirky choice against the excellent sports cars available at the price. But it's every bit as quick as most in the real world and has an other worldly charm of its own.
MPG, running costs & CO2
On paper, the i8 Roadster could save you money, but not all costs are low
If you're in the fortunate position of being able to choose a £124,000 model as your company car, the BMW i8 Roadster could be very tempting, thanks to the 13% Benefit-in-Kind (BiK) tax rating brought about by its 46g/km CO2 emissions figure. That represents a huge financial advantage compared to the 37%-rated Audi R8, Mercedes-AMG GT Roadster and Porsche 911.
Those for whom company-car tax is an irrelevance might still gain from the i8's impressive fuel economy. The claimed 141.2mpg sounds ambitious, but it's possible if your average daily drive falls within the BMW's 33-mile battery range. This, of course, depends on keeping the battery pack fully charged; BMW claims that a boost to 80% capacity takes less than two hours using a 3.6kW fast charger.
Even if you forget all about the i8 Roadster's environmental credentials and drive it like a sports car, you'll use less petrol than in a Porsche 911 or Audi R8 – based on our experience, fuel consumption is unlikely to dip much below 40mpg.
Other running costs, though – including insurance and servicing – are rather more in keeping with the i8's high performance. BMW offers service packages, which makes it easier to budget for maintenance, but frequent high-speed driving will take its toll on costly brakes and tyres. For insurance, the i8 falls into the same group 50 as its sports-car rivals.
There's a £10 annual road-tax saving to enjoy, though – the i8's status as an 'alternative-fuel vehicle', or AFV, means your annual bill is £130 – although the £310 surcharge on cars costing more than £40,000 applies the first five times road tax is due.
Engines, drive & performance
The i8 is undoubtedly quick and tenaciously grippy, but offers a slightly 'digital' experience
The BMW i8 Roadster may be lumped in with the Porsche 911 Cabriolet and Audi R8 Spyder in the 'sports car' category, but its rather specialised nature means it returns a rather different driving experience to those models.
Although the BMW has a petrol engine, it also has a 141bhp electric motor that sends power to front wheels. This rather dominates the driving experience, but that isn't necessarily a bad thing; in fact, the way it delivers its power immediately makes urban driving quite satisfying. BMW doesn't quote an acceleration time in all-electric mode, but it's more than quick enough to keep up with traffic and 75mph is possible without the engine cutting in.
That engine is a 1.5-litre, three-cylinder petrol that adds an extra 228bhp to proceedings when required – enough for a thoroughly sporty 0-62mph time of 4.6 seconds, with 155mph possible where it's safe and legal to do so. The i8 doesn't make the kind of great noise a Porsche flat-six or Audi V10 does, but its three-cylinder engine barks and its turbocharger chuffs in a characterful way.
When it comes to handling, the i8 Roadster follows the coupe's example: the electrically driven front wheels add traction in corners while the petrol-driven rears provide the lion's share of effort. The result is a car that can cover ground very quickly indeed, even when the roads get twisty. There's not much lean in corners, either, thanks largely to the i8's heavy battery pack being located low in the chassis.
The Roadster also benefits from an evolution of the i8's suspension, with adjustments to the springs and dampers for a more accurate and easily placed front end, with less tendency to run wide if you carry too much speed into a corner. It's not quite enough to counter the rather artificial feel through the wheel, though – there's an computer-game-like disconnection between the steering and the road that feels a little alien until you're used to it.
You quickly learn, though, that the i8 is very obedient and well composed in spirited driving. Its limit comes where you compare it directly to the Mercedes-AMG GT Roadster, Porsche 911 and Audi R8, both of which encourage drivers to explore their limits. The i8 isn't like that – it doesn't invite tail-happy mischief like the BMW M4 and, ultimately, will benignly run wide in corners. You'll need to be going very fast indeed, though, before that happens.
Interior & comfort
The i8's interior takes some getting used to, but it's beautifully made and well equipped
Just as those weaned on the traditional sports-car experience might not immediately take to the way the i8 Roadster drives, the same is true inside. The BMW's cockpit is almost as unconventional-looking as its exterior – dashboard elements spread across the width of the car like tree roots over the ground and the eye is never short of things to look at.
For some, it might seem rather fussy, but look beyond the styling and you'll find that the key controls are just like those of any other modern BMW, right down to the dual-zone climate control, iDrive infotainment controller, soft-touch direct-access buttons and tablet-style high-resolution 8.8-inch display, ergonomically angled towards the driver. The materials are first-class, with a quality feel wherever you touch.
The instrument cluster is where things get really different, though. Fully digital, it presents information differently depending on whether 'comfort', range-extending 'eco pro' or performance-orientated 'sport' mode are selected. In sport, the instruments turn red and a rev counter is shown by default. When driving in the other modes, the rev counter is replaced by an 'eco boost' gauge, showing how much power has been recovered through gentle driving and regenerative braking.
Trim options are made up of fixed-price 'interior worlds' and the standard equipment list is lengthy, with top-flight infotainment, leather on the seats and dashboard, DAB radio, ambient lighting and heat-insulated glass. A set of 20-inch alloy wheels is standard, as are adaptive LED headlights, with 'laser light' headlamps optional.
Practicality & boot space
Best suited to a regular commute or a weekend getaway for two
Unlike the i8 coupe, the Roadster is a strict two-seater. Where the coupe has a very tight pair of occasional rear seats for use by children, the Roadster instead gets a useful 100-litre additional storage area – the rest of the space is consumed by the electric roof mechanism. This takes 15 seconds to fully open or close and the separate glass rear windscreen can be lowered when the roof is raised, to allow a little outside air – and noise – in. It's a shame that the rear buttresses produce lots of wind noise at over 65mph with the roof down – you probably won't want to cruise on the motorway with the top retracted.
The i8's driver and passenger are treated to reasonable leg and headroom. The driving position is semi-reclined and the way the dashboard sweeps around gives you the sensation of really being a part of the car. That feeling is made even more vivid by the slightly gymnastic procedure of getting in and out – the eye-catching butterfly doors need to be lifted to their very stops to avoid having to limbo past them.
It becomes a bit of an issue in tight parking spaces, and this, together with rather limited rear visibility, makes the relatively long and wide i8 Roadster a bit testing to live with every day. An 88-litre boot limits practicality further and it's only suited to soft, deformable baggage. That extra space behind the front seats will come in handy for anything longer than an overnight trip.
Reliability & safety
There's loads of technology on board and much of it is well proven
The BMW i8 Roadster is well and truly state-of-the-art when it comes to technology under the bonnet, so it's a bit surprising that autonomous emergency braking isn't standard. In fact, the i8's options list makes no mention of the autonomous packages that are offered elsewhere in the BMW range and there's no active cruise control offered, either.
The i8 is never likely to be put through its paces by the independent safety experts at Euro NCAP, but its impressive grip, accurate (if remote-feeling) steering and powerful brakes should reduce the risk of a crash. There's also a 'driving assistance package', consisting of auto-dipping automatic headlights, a surround-view camera, speed-limit assistance and rain-activated wipers. A head-up display keeps your eyes on the road, with driving and entertainment info projected into your eyeline.
The i8 has yet to appear in our annual Driver Power owner satisfaction survey – and as it's sold in small numbers, this is unlikely to change. However, the i8's petrol engine is related to that used by the MINI range and the BMW 1 Series, 2 Series and X1 off roader, so it's based on proven technology. Couple this with an electrical system related to the one used in the BMW i3 and the i8s mechanical fundamentals shouldn't give cause for concern.
Price, value for money & options
Only the i8 coupe comes close to offering a package to compare to the Roadster
Arguably, the BMW i8 Roadster competes most directly with its coupe sister model – a car that costs over £10,000 less by foregoing that retractable electric roof. No other model can offer the same blend of performance and style allied to such impressive fuel economy and low CO2 emissions. If you're looking for something fast and potentially frugal, there's the Porsche Panamera e-Hybrid, as well as the purely electric Tesla Model S, which really introduced the world to high-speed zero-emissions motoring. Both are available for a similar price, and both bring tax advantages to those who can make use of them.
That's not the end of the story, though. It's unlikely that many i8s will be bought purely with economics in mind. Its outlandish looks make it an object of desire, and the more glamorous Roadster is even more so. It makes a different statement to its Audi, Mercedes or Porsche rivals, and entertains its driver in a more cerebral way than the adrenaline-pumping manner of a traditional sports car.
To spare you the embarrassment of parking your i8 Roadster next to an identical model, BMW offers a choice of paintwork and alloy-wheel upgrades, but the options list is otherwise relatively brief. At over £5,000, the 'laser' headlights are by far the most costly item, with a Harman Kardon stereo weighing in at less than £1,000.