London ULEZ: what is the Ultra Low Emission Zone?
The ULEZ came into force on 8th April 2019. Our guide explains what it means for drivers in London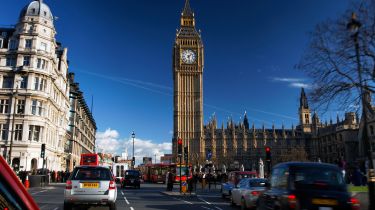 London's Ultra Low Emission Zone (ULEZ) was introduced in April 2019. It superseded the T-Charge zone (the T stands for toxicity), which came into force in 2017, and runs alongside the existing London Congestion Charge.
Best hybrid cars you can buy in 2019
The charging zone was introduced in an attempt to reduce emissions of harmful nitrous oxides and particulates caused by older petrol and diesel cars, with the aim of improving air quality in London.
Where is the ULEZ in London?
The London ULEZ covers the same geographical area of Central London as the Congestion Charge. If you own a car that does not comply with the ULEZ emissions regulations, you will have to pay a daily charge to drive in the zone.
ULEZ charging: enforcement times and pricing
ULEZ charging operates 24 hours a day, all year round, including bank holidays. This differs from the Congestion Charge, which is in place between 7am and 6pm, Monday to Friday.
After the suspension of both the ULEZ and Congestion Charge in March due to the coronavirus outbreak affecting the UK, it has been announced that both levies will come back into force from 18 May 2020 onwards.
It was also announced that from June 22 onwards, the Congestion Charge will increase from £11.50 to £15 per day. The operating hours will also change to include the weekend and evenings, enforced seven days a week from 7am to 10pm.
ULEZ Charges
If you drive a car into the Ultra Low Emission Zone that doesn't comply with strict emissions standards, you'll be charged £12.50 per day - on top of the £11.50 daily Congestion Charge - bringing the total charge to £24.
Payment for ULEZ can be made up to 90 days in advance, or you can pay by midnight on the day you drive through the charging zone. If you fail to pay your ULEZ charge on time, you will face a penalty charge of £160 (reduced to £80 if you pay within 14 days).
You can pay the ULEZ charge online via the TfL website, or the 'TfL Pay to drive in London app' (available for both Apple and Android smartphones). Monthly payment for regular visitors to London is also available via TfL's monthly 'Auto Pay' system.
How to ULEZ check your car
The good news is that more cars are exempt than you might have thought. To avoid the charge, you'll need a petrol car that's Euro 4 compliant, a diesel car that's Euro 6 compliant, a hybrid that meets these requirements or an electric car.
Most petrol cars registered after 2005 comply (although some models from as early as 2001 meet the restriction), while your diesel car should comply if it was registered in or after September 2015. London taxis are also exempt, despite many of them featuring high-polluting diesel engines. If you're in doubt, check your vehicle on the Government's free checker.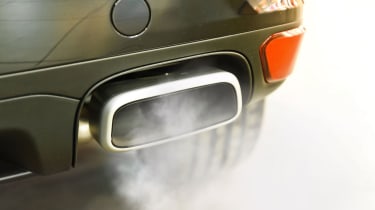 What does ULEZ mean for car buyers?
City Hall predicts that the introduction of the ULEZ in central London will result in a near-50% reduction in NOx emissions in 2020. However, it'll also have an effect on those motorists and businesses that regularly need to drive vehicles in central London.
If you own a car with a diesel engine and you didn't buy it brand new within the last couple of years, it's very unlikely that it'll comply with the standards required under ULEZ. This will make driving into central London, and eventually large parts of greater London, expensive at £24 a day (this figure assumes you're driving in an area also covered by the Congestion Charge, during its hours of operation).
As things stand, the only alternative to leaving your car at home or paying the ULEZ charge if your car is non-compliant is to upgrade to a car that is. The Government still provides a subsidy to those buying low-emissions vehicles through the Plug-in Car Grant scheme. Hybrid and electric cars are currently exempt from the Congestion Charge and will also be exempt from ULEZ charge.
It's clear that reducing the number of diesel vehicles that don't comply with the latest emissions standards will play a key role in plans to improve air quality and lower NOx levels in London and across the country. Sadly there is no sign of a national scrappage scheme, but several car manufacturers are offering scrappage discounts of between £1,000-£3,000 for buyers wanting to switch to a modern car that meets the required standard.
London van drivers could be eligible for up to £9,500 towards a new van as part of TFL's £23m scrappage fund. The scheme offers drivers a cash lump sum that can be used to buy a cleaner, more modern new or used van that meets the standard required by the ULEZ.
Why is ULEZ being introduced?
The issue of pollution caused by diesel cars has been an increasingly hot topic of late. Diesel cars emit significantly higher levels of nitrous oxides (NOx) than those with petrol engines, and high NOx levels have been linked to health problems for those living and working in heavily polluted urban areas.
The levels of NOx measured in Britain have been above air pollution limits set by the EU since 2010. As the biggest city in the UK, London suffers from particularly poor air quality; some of the capital's busiest roads had already exceeded their annual NOx limit in the first few days of 2017.
An investigation carried out by the Guardian and Greenpeace found that thousands of children are being exposed to damaging levels of NOx when they go to school or nursery, and the problem is most acute in London. The air around a nursery in Tower Hamlets in East London was found to contain four times the legal amount of NOx. A study conducted by King's College London suggests that around 9,500 premature deaths a year occur in London due to NOx emissions.
Increased public awareness thanks to coverage in the media means London Mayor Sadiq Khan and the Government are coming under mounting pressure to tackle air pollution.
London ULEZ 2021 expansion
The Mayor of London, Sadiq Khan, has also confirmed that ULEZ will be expanded for all vehicles to create a single larger zone up to the North (A406) and South Circular (A206) boundary roads that surround London.
Best ULEZ exempt cars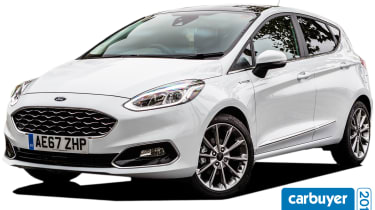 Ford Fiesta
The Ford Fiesta is our Car of the year for 2019 with good reason. Not only is it very well equipped, but it's practical, well built and more refined than the previous model. Plus, it's just as fun to drive. You can drive one straight through central London without paying the upcoming ULEZ charge.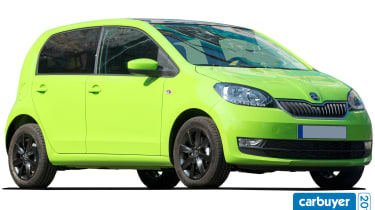 Skoda Citigo
City cars are usefully compact, and the Skoda Citigo combines compact dimensions with a surprisingly spacious interior. Large windows mean visibility is excellent, and it's the cheapest of its Volkswagen up! and SEAT Mii siblings. The affordability doesn't stop there though - it costs peanuts to fill up and won't attract the £12.50 charge.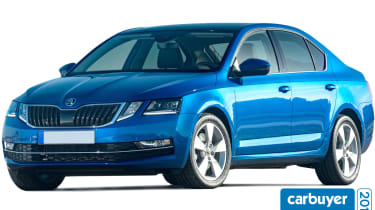 Skoda Octavia
Our second Skoda on this list is the most practical family hatchback on sale, the Octavia. Its stretched Volkswagen Golf platform means it's actually far more spacious than the VW, and the interior is rugged and built to last. It's available with a range of frugal diesel and petrol engines that are all ULEZ compliant, yet it's still quite fun to drive.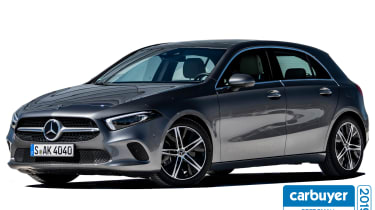 Mercedes A-Class
Adding a splash of luxury to this list is the Mercedes A-Class, which features a stunningly opulent interior. You can choose two large screens to show all your driving and infotainment information, and the entire cabin feels as elegant as the more expensive C-Class. Add smart looks to the mix, and you'll attract lots of attention in the London traffic. The A-Class' diesel engine is also one of the only diesels clean enough to scrape under the 4% business tax surcharge.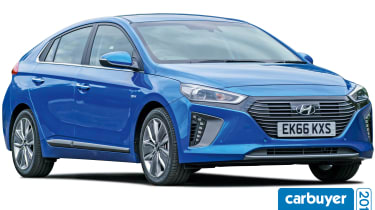 Hyundai Ioniq
All hybrids and electric cars are looked upon kindly in London, and our favourite is the Hyundai Ioniq. Available as both a hybrid and a fully electric car, the Ioniq is a real alternative to the Toyota Prius, yet undercuts it in price.