How to scrap a car: top tips
If it's no longer possible to keep or sell a car, it may be necessary to scrap it. Here we explain the process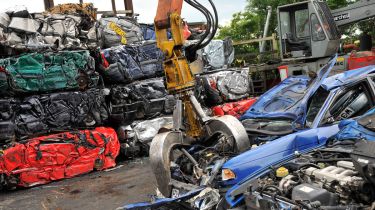 While it can be difficult to accept if you've become attached to your car, there are times when you just have to admit it's reached the end of its time on the road. Reasons for scrapping a car typically include MoT failures or a mechanical issue that would cost almost as much (or more) than the car is worth to put right.
Whatever the reason, cars are now usually recycled instead of being scrapped. It's also important to note that the days of just dropping off a car to be disposed of are long gone, so it's handy to know the process of how to scrap a car.
Current scrappage schemes: the complete guide
EU End of Life Vehicles Directive
There have been times in which the value of scrap metal was so low, owners actually had to pay to scrap vehicles. Unfortunately, this led to issues with abandoned cars and illegal vehicle scrapping, where no consideration was given to the environment. As a result, the European Union launched the End of Life Vehicles Directive, which ruled out charging owners to dispose of their vehicles.
The value of scrap metal has now increased to the extent that many scrapyards will pay for old vehicles. Alarm bells should ring if you're offered cash, however, as this has been made illegal in a bid to reduce metal theft. Payments should be made by bank transfer or a company cheque.
Use an authorised treatment facility
When you look for a scrapyard, ensure it's an authorised treatment facility (ATF), because these are registered with the Environment Agency, which makes sure scrapyards stick to rules and regulations around dismantling cars and correctly handling waste materials. A full list of ATF sites can be found on the Environment Agency's website.
During the handover process, you'll need to give the scrapyard the vehicle's V5C registration certificate (sometimes referred to as the 'logbook') and ensure they enter their details in the yellow section (V5C/3) 'Selling or transferring your vehicle to a motor trader, insurer or dismantler', which you should keep. You'll be issued a Certificate of Destruction (CoD), which should be kept secure. All trustworthy scrapyards will inform the DVLA your car has been dismantled, but if they fail to do so, the CoD is essential to prove you don't owe road tax on a scrapped car.
What if my car can't be driven to the scrapyard?
If you can't start your car or it can't be driven legally or safely, many scrapyards will collect it from you. Bear in mind, though, that they'll want to recoup their transport costs and you'll probably find you're given a reduced payment for your car to reflect this. Even car owners whose vehicles can still be driven sometimes prefer to take this option if they've grown emotionally attached to their car and can't face seeing it at the scrapyard.
Try online scrap merchants
Don't necessarily accept the first figure you're offered. Many companies who deal with end-of-life vehicles have an online presence. Some allow you to enter the registration number of your car so they can determine its scrap value. If you agree to their valuation, they'll collect the car from you. You may be able to get a better deal for your car by using one of the scrap-metal comparison websites. If dealing with an independent merchant, though, make sure it's registered with the local authority. It should have a permit number, which should be prominently displayed on its website.
There are companies other than actual scrap merchants who may make you a decent offer for your end-of-life car. CarTakeBack.com and Rewarding Recycling will collect your car, pay you for it and arrange for it to be properly scrapped, which often includes breaking it to retrieve parts that can be used on other cars. Both of these are well-established companies with strong links to manufacturers including Ford and Toyota.
Consider selling your car's parts
If you're willing to put in a bit of extra time and effort, it can be possible to make money by removing and selling parts from your car before having it scrapped. Ask a mechanic to take a quick look over your car to see if this is worthwhile, as the used parts market is booming for some cars, but not for others. If you're not removing the parts yourself, you'll have to take into account the labour cost a garage will charge to do it for you. Bear in mind that if your car has been badly written off in an accident and is classified as a 'Cat A' write-off, it can't be used for parts and must be completely scrapped.
Check out online auctions
Even if you don't want to sell your car's parts, someone else may do. Have a look at eBay and other auction sites, as the 'spares or repair' market is in rude health. You may also get more money from selling your car online, but make sure you declare if it's an MoT failure or unroadworthy when you list it.
Get your paperwork in order
Whichever method you're using to get rid of your old car, make sure you notify the DVLA when you've disposed of it. While ATF scrapyards and reputable organisations should send off the correct V5C section for you, there's no harm in writing a quick letter to the DVLA, giving the car's registration number and explaining what you've done with it. Unscrupulous traders have been known to sell cars intended for the scrapheap to unsuspecting members of the public, either in this country or abroad.
If you're thinking of scrapping a car or have already done so, it's likely you'll be in the market for a new model. Our guide to buying a new car is a great place to start, and you may also want to check our detailed articles on car finance and how to budget for a new car.
Should you buy a car marked as Cat C or Cat D, or an insurance write-off?
Best new car deals 2021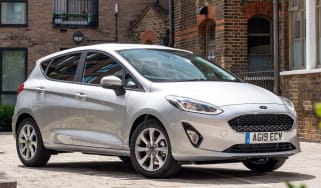 Car dashboard warning lights: the complete guide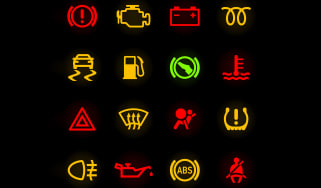 Car dashboard warning lights: the complete guide
Best small SUVs