What is SORN? Statutory Off Road Notifications explained
If you plan to keep a car, but not take it on the road, you need to tell the DVLA it's a SORN vehicle. But how does it work?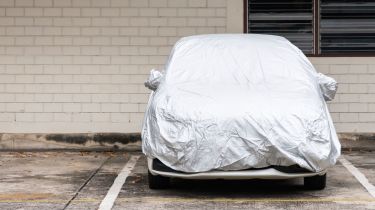 Every single motor vehicle in the UK that is used or parked on public roads, regardless of if it is tax-exempt or chargable through Vehicle Excise Duty (VED), will still need to be taxed annually or via a monthly payment to use the road network. But, if you're planning on not using your car for an extended period by storing it off the road, you can apply for a Statutory Off Road Notice – or 'SORN' for short. This will ensure you don't incur letters or even fines from the DVLA for not taxing your car, or need to pay road tax again until you decide to put your car back on the road.
During the Coronavirus pandemic, you may also be considering taking your car off the road. This may make sense if you can shop for essentials, go outside for exercise once a day, attend a medical appointment, assist an elderly or vulnerable person or travel to and from work (if you are a key worker) without driving. If your household owns more than one vehicle, one car may suffice for these essential trips, making it possible to SORN any others.
A SORN isn't suitable if your car spends almost all most of its time sitting on a drive or in the garage, but you plan to use it occasionally, as this will still require it to be taxed. A SORN declaration is most useful if your car is unroadworthy, undergoing restoration, or if you plan to not drive it for a long period of time (such as over winter months if you own a classic car) or if it's being kept in storage.
When a SORN is applied to a car, it must be kept on a private driveway, or in a garage or storage facility and cannot be parked on a public road. Driving a SORN vehicle on the road is an offence as soon as the wheels touch the tarmac, as this would require it to have been taxed again. Driving without tax can bring a fine of up to £2,500, with only one exception: you will need to be able to prove you're driving the car to an MoT test that was booked in advance of the journey.
What do I need to SORN a vehicle?
Thanks to the internet, applying for a SORN for your car only takes a few minutes at www.gov.uk/make-a-sorn. Alternatively, you can speak to the DVLA on 0300 123 4321 or send a V890 application form to: DVLA, Swansea, SA99 1AR.
To make your car SORN, you'll need the 11-digit reference number from its V5C (logbook) or a 16-digit reference code from a road-tax renewal reminder. You'll need to provide one of these, along with the registration number, make and model, and provide the date you'd like it to be SORN from. The DVLA will refund any overpayment on road tax to you.
How long does a SORN last?
When the SORN system was first introduced, owners had to update the notification annually. Today, it lasts indefinitely, only expiring when you notify the DVLA when you want to start paying road tax, sell the car or scrap it.
Because a SORN cannot be transferred from one owner to another, if you buy a car that's the subject of a SORN, you have to apply to the DVLA to have it cancelled. Either way, the DVLA will regard the SORN as having ended with the change of owner and road tax will become due once more.
As long as they adhere to a few special conditions, vehicle testers and motor traders don't have to apply for a SORN.
Do you want to know more about the latest road tax rules? Why not read our in-depth explainer for everything you need to know.