What is SORN? Statutory Off Road Notifications explained
If you're the registered keeper of a car that's off the road, you need to tell the DVLA it's a SORN vehicle to avoid paying road tax. But what does SORN mean?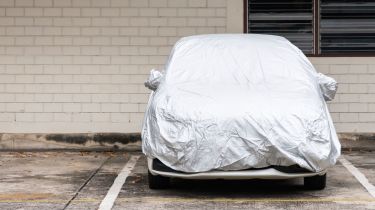 SORN stands for Statutory Off Road Notice, and it's something you'll want to apply for if you don't plan on using your car for a while. Doing so will save you from getting a fine or receiving tax reminders from the DVLA; in the UK, any car driven or parked on public roads must be taxed in one form or another – even if they're exempt from Vehicle Excise Duty (VED), such as classic cars over 40 years old.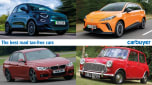 Best road tax-free cars 2023
There are many reasons why you might want to declare your car SORN and stop using it on public roads for a while. Examples include when your car needs extensive repair or restoration work, or if you're planning to be out of the country for an extended period. Many drivers even declared their cars SORN during the Coronavirus pandemic, when they weren't able to use them.
Every car owner planning to take their car off the road must actively complete a SORN to make the DVLA aware that the car will not be used. If you're planning to drive it again, you should make sure the car has a valid MoT, is insured to drive on the roads and is taxed again. If untaxed and lacking an MoT, you're only permitted to drive it to and from the test centre, which you may have to prove if questioned. If you drive an untaxed car on public roads, you could get a hefty fine from the DVLA.
What do I need to SORN a vehicle?
These days, the quickest way to declare your car SORN is online, where you can do so in a matter of minutes. Simply visit: www.gov.uk/make-a-sorn. Alternatively, you can speak to the DVLA on 0300 123 4321 or send a V890 application form to: DVLA, Swansea, SA99 1AR.
To make your car SORN, you'll need the 11-digit reference number from its V5C (logbook) or a 16-digit reference code from a road-tax renewal reminder. You'll need to provide one of these, along with the registration number, make and model, and provide the date you'd like it to be SORN from. The DVLA will refund any road tax overpayment to you.
How long is SORN valid?
Although you used to have to update your SORN declaration annually, nowadays it lasts indefinitely, meaning it doesn't expire unless you let the DVLA know you'd like to use the car and start paying road tax again. Of course, notifying them that you've sold the car or scrapped it will no longer make you liable for the SORN notice or VED.
One thing to keep in mind is that a SORN cannot be transferred from one owner to another; this means that if you buy a car that's the subject of a SORN, you have to apply to the DVLA to have it renewed. Either way, the DVLA will regard the SORN as having ended with the change of owner and road tax will become due once more, so be wary of this to avoid incurring a nasty fine.
As long as they adhere to a few special conditions, vehicle testers and motor traders don't have to apply for a SORN.
Do I need SORN car insurance?
No, if your car is kept on private land and SORN, you do not legally need car insurance. It's also not normally possible to insure a car without road tax, which is usually the case for SORN vehicles. However, some specialist insurance providers can issue SORN vehicles with policies designed to cover the owners of laid-up cars (particularly classic models) in the event of theft or accidental damage while on private land.
UK car tax made simple...